Undocumented artists aim to shift immigration narrative with help of Kresge-backed fellowship, training
Eight undocumented artists whose works resonate nationally and within their communities will receive specialized training and professional development as part of a fellowship program funded by The Kresge Foundation.
The Kresge support allows Define American – a national nonprofit fighting injustice and anti-immigrant hate through storytelling and narrative change – launch the Undocumented Artist Fellowship for the remarkable group of artists. Over the course of the one-year fellowship the artists will connect with resources, a stipend and national exposure while demonstrating the universal language of art. The support of a cross-team effort of Kresge's Arts & Culture Program and Opportunity Fund.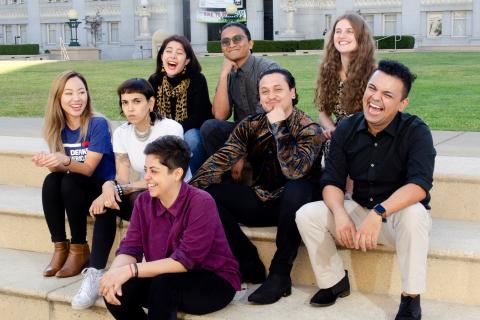 The artists come from six cities in five states and include painters and a sculptor, musician, designer, photographer, performance artist and experimental filmmaker.
"Too often we see undocumented people as subjects of art while undocumented artists themselves may experience limited access to spaces where they can elevate their own creativity, weaving it into the fabric of America," said Define American Executive Director Ryan Eller. "Through our fellowship program, we aim to fill this void. Undocumented artists play a central role in shifting the narrative about Americans who are undocumented."
Define American hopes the fellowship and elevation of the artists' works will help inspire more undocumented Americans to join the national dialogue about the role of immigrants in the U.S.
At a kickoff event in Oakland, California in May, Jacky Goh, director of strategic growth for Define American, reported that, "We had a number of people in tears, absolutely moved by the work that these fellows are doing and the courage they exhibit through their work and experience."
Profiles of the artists are available here.