The Sphinx Organization Develops the Musical Talent of Underserved Youth
Detroit-based national nonprofit is changing the face of classical music.
TROY, Mich. – Classical music not only uplifts spirits. It also has the potential to uplift young lives, if the opportunity to participate is extended to individuals from diverse racial, ethnic and social-economic backgrounds, says violinist Aaron P. Dworkin, the founder and president of the Sphinx Organization, a national nonprofit headquartered in Detroit.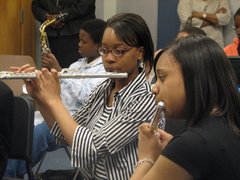 Growing up in New York, Dworkin often found himself to be the only or one of just a few African-Americans performing in classical-music ensembles. After he moved to Michigan to study first at the Interlochen Arts Academy and then at the University of Michigan's School of Music, he saw little or no diversity among classical musicians on stage. Nor was he introduced to works by Black or Latino composers. Dworkin wondered why. This conundrum spurred him into action.
In 1996, while still a U-M undergraduate, he launched the Sphinx Organization in an effort to encourage diversity and overcome cultural stereotypes in classical music, and to provide young people in underserved communities with access to music education and careers. Two years later, Dworkin orchestrated the first Sphinx Competition in Ann Arbor and opened the door to emerging young musicians of color nationwide. Initially, his ambitious endeavor drew mixed reviews.
"There was tremendous excitement about the need to increase diversity in the concert hall but also a push-back by naysayers who refused to believe minority youths were playing classical music," Dworkin recalls. However, the overwhelming success of that first competition, which is now celebrating its 11th year, silenced his critics and encouraged his supporters. The renowned violinist Isaac Stern, who came to coach the 1998 top laureates and teach master classes, stopped Dworkin on the steps outside Hill Auditorium and told him, "I really didn't know this much talent was out there."
Since then, the Sphinx Organization has crescendoed into a far-reaching, multifaceted educational and performance-oriented enterprise that touches the lives of 30,000 aspiring young musicians each year. "We are putting instruments into the hands of elementary schoolchildren for the first time in their lives and guiding more advanced music students throughout their development and into professional careers," Dworkin explains.
Partnerships forged with leading orchestras, prominent universities, well-known music institutes and festivals and corporate donors enable the Sphinx Organization to direct a full score of programming, including scholarships to summer music camps and opportunities to solo with major orchestras. Each year, more than two million listeners enjoy broadcasts of the Sphinx Competition finals at Orchestra Hall in Detroit and professional performances by the all African-American and Latino Sphinx Symphony over PBS and National Public Radio.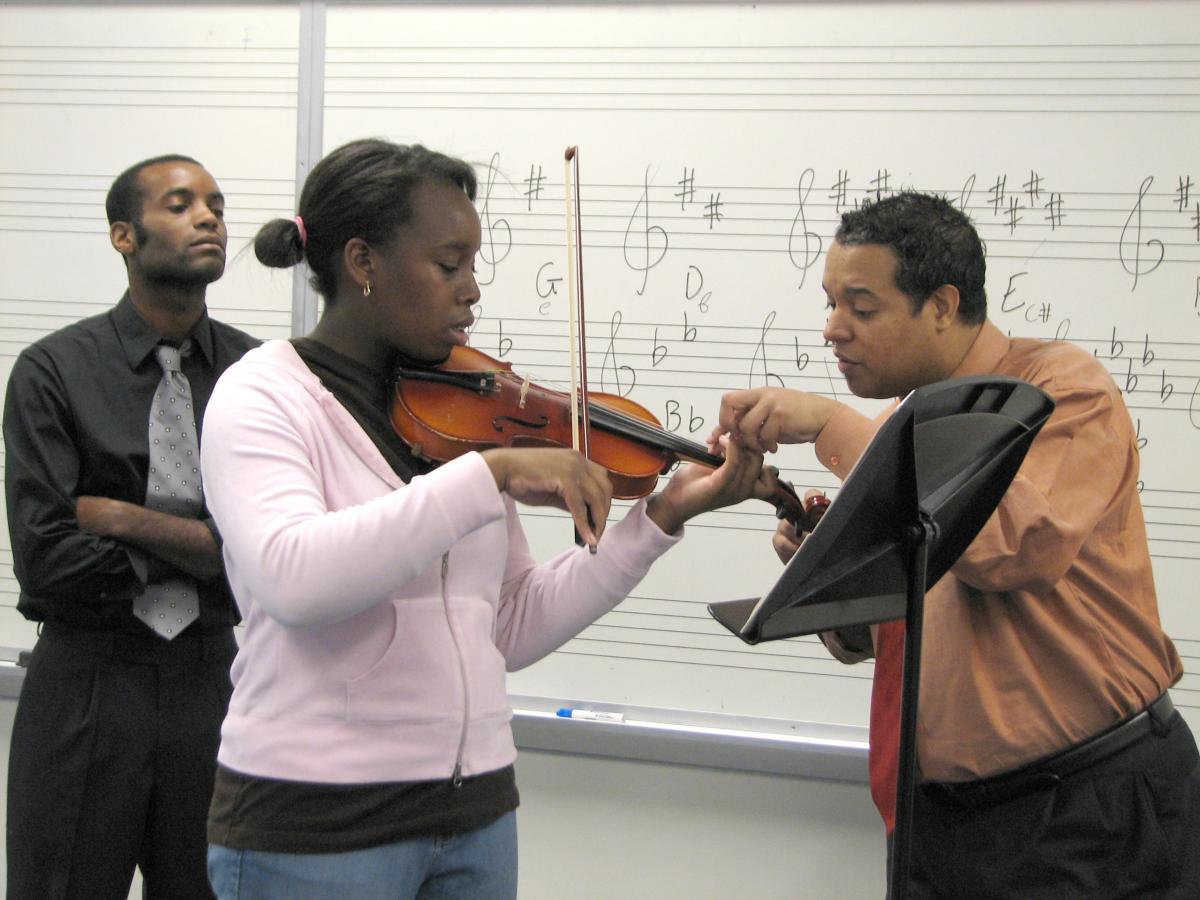 A three-year, $150,000 grant, awarded by The Kresge Foundation as part of its Arts Support Program, will help the Sphinx Organization advance youth-development work in Detroit through two important music-education venues: the Overture program, which fosters music appreciation and provides free violins and lessons to schoolchildren in underserved communities; and the Sphinx Preparatory Music Institute at Wayne State University, which offers classes in music history, theory and instrumental performance to Detroit students.
"The Sphinx Organization exemplifies Kresge's values," says Alice L. Carle, senior program officer at the foundation. "It creates opportunity for underserved youth through music education, is definitely innovative in its approach and, through the artists' performances, is fostering community enrichment all over the country. We are proud to be a partner in this effort."
"This grant money will strengthen our ability to build our music faculty, recruit and inform students, cover artistic costs and promote our Sphinx Competition in Detroit," Dworkin says. Long term, he sees music education as a means to develop lifelong capabilities and confidence in minority youths and to "change the face of classical music" by breaking down cultural and societal barriers while instilling pride in African-American and Latino communities.
"Ultimately, I'd like to see a day when classical music reflects the cultural diversity of Detroit and other cities and plays a role in the everyday lives of young people," Dworkin concludes.