Researchers look at college graduation rates through the filter of U.S. metropolitan areas
Institute for Higher Education Policy suggests different approaches to boosting graduation rates based on data, economic and other conditions.
The Institute for Higher Education Policy recently completed work on a new approach for funders interested in promoting access and success in postsecondary education.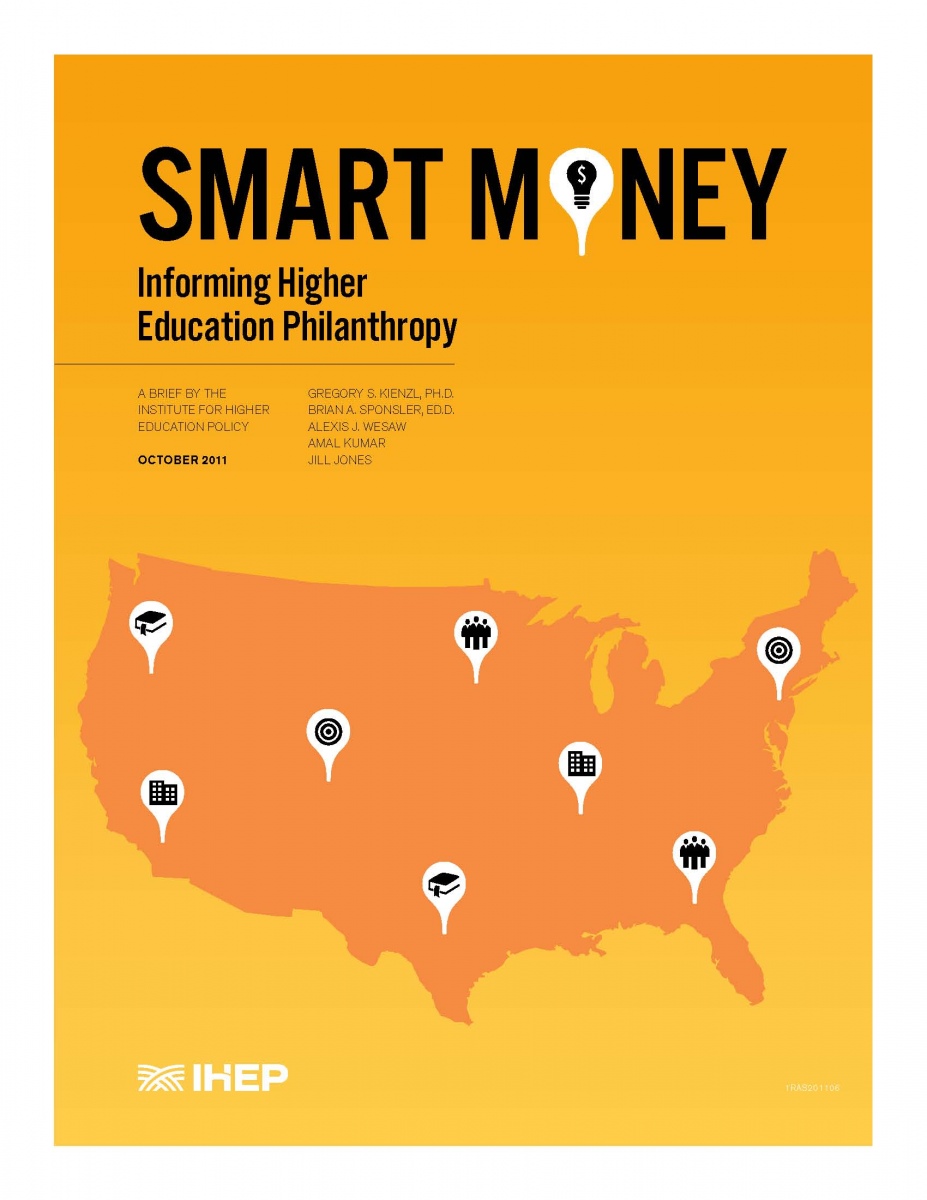 Using national data about degree-completion rates over the past decade, Institute for Higher Education Policy researchers mapped the nation's largest 266 metropolitan areas. Those areas range from large urban centers like Dallas, Miami and Boston to small areas like Pocatello, Mont., with fewer than 85,000 people.
That mapping accounted for educational need – reflected in the percentage of adults with a college degree in 2009 – and the change in the college degree-attainment rate since 2000. The researchers also considered the percentage of young people in each metro area, the presence or absence of a major university and economic conditions like unemployment rates.
Using those variables, the researchers then sorted the metro areas into four categories and identified interventions appropriate for each.
For example, in a category dubbed "workforce development" degree-attainment rates are lowbut have shown substantial improvement over the last decade. Economic conditions for metro areas in this category lag their peer cities, due primarily to significant poverty and the decline in manufacturing jobs.
"Interventions that link work-based skills to the classroom and then back to the workplace have the best chance of succeeding in these areas," the researchers write.
In contrast, metro areas with high degree attainment – a category identified for "targeted programs" – have solid education infrastructure, often in the form of a state flagship university and other public two- and four-year postsecondary institutions. The strategy for these communities, the researchers suggest, is to encourage local higher education leaders to strengthen efforts to increase the enrollment of local high school graduates from disadvantaged backgrounds and of transfer students from neighboring community colleges.
Set out in a report titled "Smart Money: Informing Higher Education Philanthropy," the research was funded by The Kresge Foundation's Education Program.
"Our standard frame is to look at education on a state-by-state basis. That's the way policies are set and it's how financial aid programs work and how public universities are organized and funded," says Kresge Program Officer Caroline Altman Smith. "However, economies and students' lives are often regional and, in developing our thinking about place-based grantmaking, we realized it made a lot of sense to look closely at cities."
The Smart Money report includes a list of all the nation's metropolitan areas and the degree attainment rates in each. That list also identifies the intervention indicated by the Institute for Higher Education Policy, a Washington-based nonprofit.
"Looking at metropolitan areas' current educational needs and historic success at meeting those needs offers a framework for strategic decision-making," says Michelle Asha Cooper, president of the institute. "We hope the philanthropic community considers using the Smart Money approach."
Kresge is committed to improving postsecondary access and success for low-income, underrepresented and first-generation students. Its support for the research complements another effort, the Talent Dividend Prize, which also makes the link between education and the economic health of cities, notes Kresge Education Program Director Bill Moses.
"Four in five people live in a metropolitan area, and underrepresented populations are concentrated around cities," Moses observes. "Smart Money looks at America through the lens of metropolitan areas and suggests ways in which donors of all types can work in their communities to improve postsecondary educational outcomes. We're very pleased with the result and are convinced that others will find it as useful a tool as we have."