Putting arts and culture at 'the core of every conversation'
Rip Rapson and Maria Jackson discuss creative placemaking from Kresge's perspective
Rip Rapson, president of The Kresge Foundation, and Maria Rosario Jackson, a senior adviser to the foundation's Arts and Culture Progam, discussed creative placemaking in front of an audience at SphinxCon in Detroit earlier this year. An annual conference put on by the Sphinx organization, SphinxCon gathers leaders from various spheres to discuss challenges and solutions surrounding diversity in the performing arts. These are edited excerpts from their conversation. A video of their discussion is embedded below.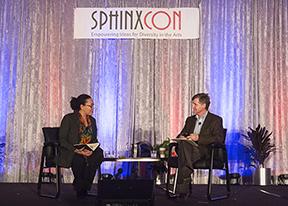 Maria Rosario Jackson: I've often been asked: 'If you care about low-income communities, communities that have been historically marginalized, why are you doing this arts stuff?' My response has been that if we don't tend to our generative lives – to our creative aesthetic and intellectual development, to our ability to be compassionate and empathetic and thoughtful – then any strategy that seeks to improve a community is critically flawed. And I'm eager to hear Rip's perspective.
Rip Rapson: Our fundamental proposition is that arts and culture needs to be at the core of every conversation we have about community development in our country. When that happens the conversations are richer, they're more balanced, they have much more to do with the creative potential of inviting people in to examine – not only their potential for human development – but also the potential that arts and culture have to drive economic development, to drive sensitive place making, to drive the kind of long-term visioning that a community needs in order to remain vital and healthy.
Jackson: Creative placemaking is a central part of the arts and culture strategy at The Kresge Foundation. Can you talk a little bit about what it is, and how Kresge defines it?
Rapson: In community development, the idea of placemaking has been around for a long time. It pivots on the idea that places are important. Places define us; you attach to a place with an emotional energy and a sense of long-term commitment that is really definitional to how a community works, to how individual identity is formed, to how group identity is formed. My sense is that in many ways, creative placemaking is just an extension of that. The idea of creative placemaking is the simple construct that as we think about arts and culture, it has to be critical to how we define the places that we want, the places that we have, the places that we want in the future.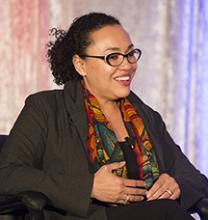 Jackson: As you see the creative placemaking field growing, what gives you confidence that this is the right investment? That this is the right thing to support?
Rapson: For one thing, there's just so much of it. I was trying to prepare for a talk in Minneapolis a number of weeks back about the role of historic theaters. The historic theater community wanted me to talk about how important it was to have these anchors of a community be almost acupuncture points that radiated out energy into the community. And I pushed the audience a little. I said 'it's fine to have a physical structure drive that, but think of all of the different ways arts and cultural activity push a community's conversation in different directions.' We canvassed the room, and we came up with examples from performing arts, from visual arts, examples from classic community organizing, things that weren't always rooted in the bricks and mortar the theater community had in mind.
For example, we were in downtown Minneapolis, and that morning, I had taken the new light rail line between Minneapolis and St. Paul. It's a $1 billion public works project between the two downtowns. A project called Irrigate has taken this opportunity to figure out how – along stretches of this line that are populated by newly arrived Hispanics, newly arrived Eastern Africans, newly arrived Hmong folks – how you can make this line essentially reinforcing of community culture rather than destructive of community culture.
They did a lot of the things that you might expect. They thought about performance art to call attention to the new line. But they also worked very carefully with the small businesses all up and down the line to try to figure out ways to reinforce identity, reinforce culture, as well as to stabilize the businesses.
A second reason (we're confident about funding creative placemaking efforts) is something called ArtPlace. ArtPlace is a consortium of 10 or 12 of the largest foundations in the country, including Ford and Kresge, Knight and others to elevate the concept of creative placemaking as the first principle in community development.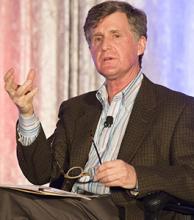 And I think the third piece is that creative place making is inherently an interdisciplinary act. We've got to figure out, as arts and cultural workers, how do we deal with the private sector? How do you deal with the public sector? How do you have a conversation with the transportation department? How do you have a conversation with the community development movement and the affordable housing movement? That's happening more and more and more.
I've been particularly encouraged, for example, by the National Endowment for the Arts in the Obama administration. I don't mean to be political, but Shaun Donovan, the secretary of the U.S Department of Housing and Urban Development, for example, is deeply committed to making sure that in every RFP there is an arts and cultural component. It's an enormous first step that's been completely absent from federal policy for 50 years.
Jackson: I think it's really encouraging to see more and more evidence of artists and the arts not just as icing on the cake. It's not only the mural at the end of the project or the concert to celebrate the opening of a place.   
Rapson: In Detroit we have spent the last three or four years developing the Detroit Future City plan, which tries to think about long-term ways in which we can take much of Detroit's underutilized and abandoned and neglected land, and push it into productive use. Guess who's on the front edge of that? It is absolutely the arts and cultural community. It is individual artists, it's arts organizations, it's coalitions of artists.
In Detroit, we have an abandoned set of properties the size of the city of San Francisco; we have that much square mileage in abandonment. When you think about the creative reuse possibilities, it seems to me that the A-team is the arts and culture community. I want economic developers, I want environmental ecologists, I want transportation specialists. But I really want people who can think in ways that all of those folks sometimes struggle to think in. And that's what's happening. This has become an enormous canvas of creativity for folks from all across the country as well as for folks who have been here a long time.