Public-health campaign aims at the biggest source of calories in U.S. diet – sweetened drinks
The Center for Science in the Public Interest likens the effort to anti-tobacco campaigns.
TROY, Mich. – An ambitious public health awareness campaign, Life's Sweeter with Fewer Sugary Drinks, is gaining momentum as it seeks to persuade Americans to cut back on sweetened beverages, a change organizers predict will reduce rates of obesity, diabetes, heart disease and other health problems.
The Center for Science in the Public Interest, American Heart Association, American Diabetes Association and health departments in several major cities are among more than 150 organizations that have signed on to the Life's Sweeter campaign, which launched in late August.
The campaign goal: To decrease average consumption of sugary drinks by half, from the current six 12-ounce cans per person each week to three cans per person or about 450 calories per week by 2020. That target is the limit recommended by the American Heart Association.
Sugary drinks are the single largest source of calories in the American diet, accounting for about half of all added sugar consumed, according to the Center for Science in the Public Interest, a nonprofit health advocacy group based in Washington. Currently, more than two-thirds of adults and one in three children in the United States are overweight or obese.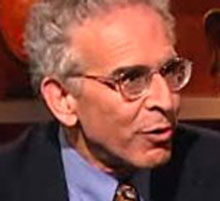 "Life's Sweeter's goal is to broaden the battle against sugary drinks from health experts to civic organizations, youth groups, civil-rights groups and others," says Michael F. Jacobson, executive director of the Center for Science in the Public Interest. "Not since the anti-tobacco campaigns has there been a product so worthy of a national health campaign. The enormous health and economic benefits that would result from drinking less 'liquid candy' will be supported by a broad cross-section of America."
The campaign's website, fewersugarydrinks.org, offers individuals and families the opportunity to take the Life's Sweeter challenge: Drink fewer or no sugary drinks at home, work and when out in the community. In addition to carbonated soda, the campaign targets fruit-flavored beverages containing little or no juice, sweetened iced teas, lemonades, energy drinks and sports drinks. It encourages healthier alternatives, including water, seltzer, unsweetened teas and low-fat milk. The campaign also encourages employers, hospitals and government agencies to adopt policies to reduce sugary drink consumption, such as limit or ban sugary drinks from vending machines, cafeterias, and meetings and conferences.
The Center for Science in the Public Interest is supported by subscribers to its Nutrition Action Healthletter and foundations, including The Kresge Foundation. In 2009, Kresge awarded an $83,000 planning grant to the nonprofit to develop its next public health advocacy project. Kresge followed up this past March with a three-year, $650,000 grant to support the Life's Sweeter campaign and other activities related to reducing sugary drink consumption.
"The Center for Science in the Public Interest is a strong advocate for good nutrition and health. We also are impressed with its ability to build coalitions," says Kresge Health Program Director David D. Fukuzawa. The Center for Science in the Public Interest's other high-profile campaigns include efforts to ban transfats and to require calorie labeling in restaurants.
"At Kresge, we want to promote healthy food. Unfortunately in many of our communities we have too much high-fat food and not enough fresh fruits and vegetables. Places that sell junk food and sugary drinks are far too common inlow-income communities, and full size grocery stores are often not available," Fukuzawa says.
Julie Greenstein, deputy director of health promotion policy at the Center for Science in the Public Interest, says Kresge's early and continued support has been important in shaping the Life's Sweeter campaign. "The goal of the Life's Sweeter campaign is to try and change the way Americans think about sugary drinks and to inspire Americans to change their behavior in a positive way. We are encouraging organizations and institutions to help create environments that make the healthy choice the easy choice."
Life's Sweeter focuses heavily on minority and low-income advocacy organizations, including the Praxis Projectand National WIC Association. The sugar and acid in soft drinks promote tooth decay and enamel erosion, which are particularly prevalent among low-income and minority youth, according to the Center for Science in the Public Interest.
Large municipalities, including Boston, Los Angeles, Philadelphia, Seattle, and Cook County, Ill., have signed on to the campaign. "We're starting to develop print, radio and television ads to motivate other cities, organizations and individuals to join the challenge," Greenstein says.
The Center for Science in the Public Interest and its partners will gauge Life's Sweeter's success by the number of individuals and organizations that join the campaign and by surveying participating organizations to learn what they are doing to reduce sugary drink consumption.