Project Row Houses dropped in on Houston's Third Ward – and stayed for 20 years
A small reclamation effort spread into development of low-income housing, artist studios, exhibit space.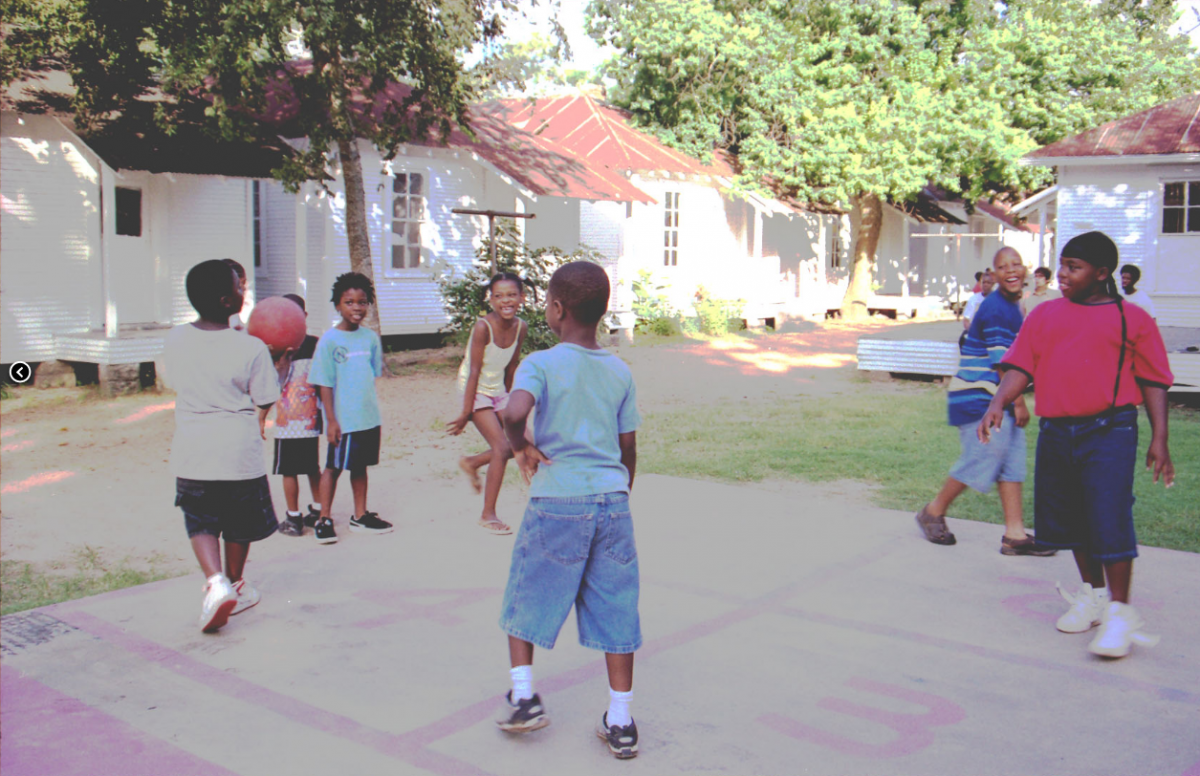 It was supposed to be "a kind of temporary, guerilla-style art project" in the words of arts insurgent-turned-administrator Rick Lowe. Swoop in, make a difference and disappear.
This fall, Lowe and the other four surviving founders will be feted as Project Row Houses begins a celebration of its 20th anniversary. The project has evolved into an institution that has transformed nearly a dozen blocks of Houston's hardscrabble Third Ward and made the wider worlds of artists and developers take notice.
A traditional home for Houston's African American population, the ward became a majority African American area after World War II. As in many other urban communities, the area suffered steep declines in the 1970s and afterward with the departure of many of its better-off African American residents.
According to the 2010 Census, about one-fourth of the Third Ward's residents live at or below the poverty level; more than 50 percent are children.
What stands out
Project Row Houses:
Engages in cross-discipline, cross-sector activities
Exhibits strong leadership
Advances a shared community vision
Extends benefits to all stakeholders
Demonstrates commitment to sustained engagement and participation of all residents
Honors community distinctiveness
The original focus was reclaiming just a block and a half of abandoned Depression-era row houses – simple, narrow homes also known as "shotgun shacks" that were common to black neighborhoods in the post-Civil War South. The original reclamation – which pitted artists, neighbors, churches, businesses, students and others against 22 ramshackle structures – was an instant novelty that even made national news.
One inspiration for Lowe and other founders was the work of John Biggers, the late African American painter and former chairman of the art department at Houston's Texas Southern University. In his paintings and murals, Biggers rendered the archetypal poor-but-strong row house community with an idealized radiance. The Project Row Houses founders breathed new life into that vision, using sweat equity to leverage institutional support to transform abandoned and dilapidated row houses into attractive low-income housing – some set aside for single mothers pursuing degrees – as well as artist studios and exhibition space.
"The way we operate is really holistic," says Linda Shearer, executive director of Project Row Houses. "It's not just providing arts, it's not just providing education, it's not just providing housing or transitional housing; it's about how do you make all of these areas interconnect and interact with each other."
Shearer came to the project in 2009 after nearly 40 years working in museums, including New York's groundbreaking Artists Space in the 1980s and later the Museum of Modern Art. Frustrated by the limits of "outreach" in traditional museums, she welcomed the chance to work with an institution that anchors art in the core of a community.
Project Row Houses receives support from The Kresge Foundation's Arts and Culture Program.
Kresge works to expand opportunities in America's cities through grantmaking and investing in arts and culture, education, work in the environment, health, human services and community development efforts in Detroit. The Arts and Culture Program works to build strong, healthy cities by promoting the integration of arts and culture in community revitalization.
While Project Row Houses can be seen as one large-scale artistic statement, the voices of hundreds of community members and artists have been part of that statement. Community input on local issues and on potential projects is sought through volunteer opportunities, public meetings and surveys, and a residents' council meets regularly.
From the original 22 houses, the project has grown to 49 buildings spread over 10 blocks. Most are renovation projects, including three late 19th- to early 20th-century row houses that were originally homes to ex-slaves. Others are newly built, among them an entry in the U.S. Department of Energy's Solar Decathlon. The structures have been renovated based on the residents' articulated needs and vision. There are single-family units, multiple-unit rentals, live-work artist studios, work-only studios, offices, exhibition and community spaces and a much-needed coin laundry. Many of the structures have multiple uses: The Eldorado Ballroom, where the likes of Count Basie and Houston's Lightnin' Hopkins once played, presents music once again on the second floor, while the ground floors house an artist studio, a meeting room and Project Row Houses archives. Future plans include a first-floor grocery and a café.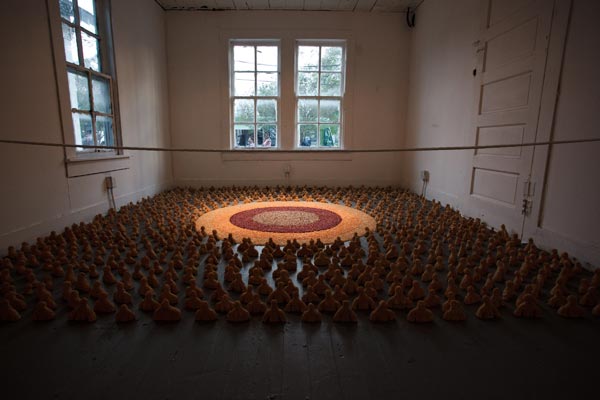 The project's residency program has brought nearly 270 local and national artists to become part of the Row Houses community for five or six months at time. For visiting artists, as well as for staff, there's an emphasis on what Shearer calls "an integrative experience" with the community. Artists meet with mothers in the residential program "to exchange stories and perspectives." Community residents are invited to all Row Houses events, some volunteer to assist during installations, some have part-time jobs with the project. Select artists conduct workshops for youth. And every other month the artists, staff, residents, neighbors and others break bread at a potluck dinner. "The prevailing attitude is a holistic one, whereby the entire person is respected, trusted and appreciated," says Shearer.
Shearer stresses that when artists come to the project for residencies, the learning experience runs two ways:"The artists, who very often think they are very sophisticated, which they are, often come away being inspired by talking to one of the young mothers, for example. It's about the artists engaging with our community and being inspired by it, working with it. It's remarkable and exciting."
View a text version of the slideshow.
VIDEO: Kresge's Arts and Culture Program team talks about creative placemaking and the integration of arts and culture in community revitalization.