Pratt Institute's New Green Building Will Become a Gateway to its Brooklyn Campus
The facility will serve as a symbol of revitalization for the surrounding community and as a learning laboratory for environmental sustainability.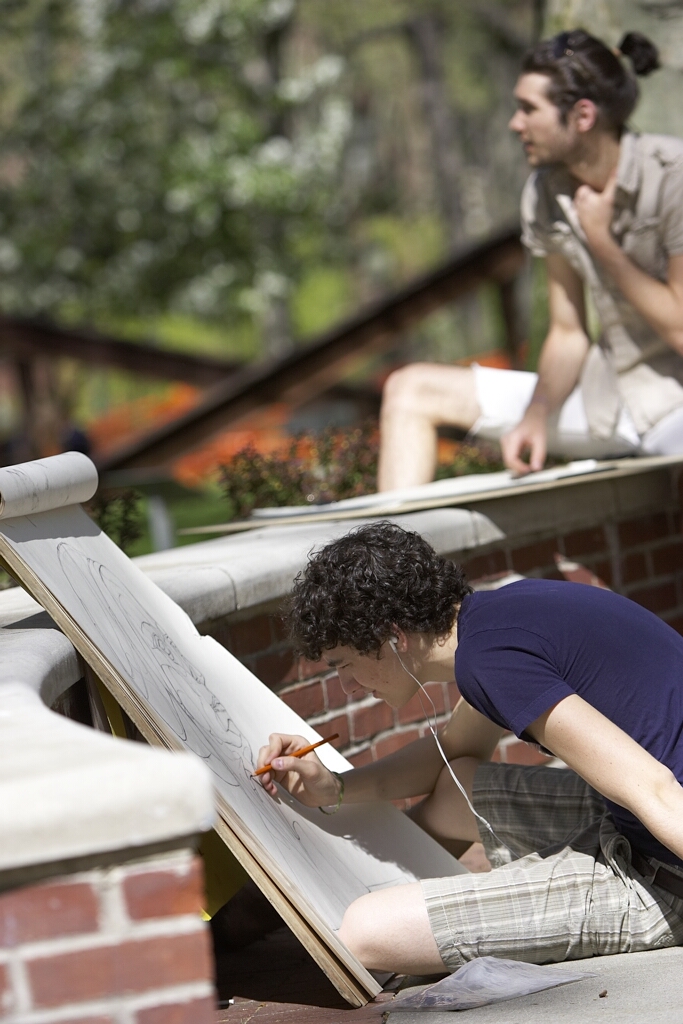 TROY, MICHIGAN – New excitement has taken hold in three gentrifying neighborhoods of low-rise brownstones that converge around the Myrtle Avenue retail corridor in Brooklyn, New York, where Pratt Institute maintains one of its two urban campuses. The highly regarded college of art and design has announced plans to build a sustainable-design "green" building on the avenue, which is currently undergoing revitalization.
The new facility, 524 Myrtle Avenue, will not only serve as a local and national model of sustainable design, but also create a living laboratory with educational programming for community groups and public schools. Moreover, the building will anchor commercial redevelopment along Myrtle, providing a link to Pratt's neighboring communities of Bedford-Stuyvesant, Fort Green and Clinton Hill.
A $75,000 green planning grant, awarded by The Kresge Foundation, will help to fund the Institute's exploration and evaluation of sustainable building systems and green features. Kresge awards planning grants for building renovation, historic preservation and new construction designed to meet Leadership in Energy and Environmental Design (LEED) certification by the U.S. Green Building Council or the Cascadia Region Green Building Council's Living Building Challenge. (Visit the Green Building Initiative section of Kresge's Web site to learn more about the grant program.)
Pratt Institute President Thomas F. Schutte chairs the Myrtle Brooklyn Partnership and has been advocating revitalization and environmentalism in the area for nearly two decades. He says Kresge's green planning grant will ignite enthusiasm and mobilize financial support for the $50 million project among internal and external affinity groups, and further validate the Institute's pioneering efforts to integrate environmental conservation into its academic curriculum and campus expansion.
"Pratt's new building will symbolize the growth and revitalization of the Institute, its surrounding neighborhood and Brooklyn while demonstrating the Institute's commitment to sustainability," he adds. "We anticipate that 524 Myrtle will serve as a model of sustainable design for Pratt students, the local community and urban campuses across the country."
In May 2007, Pratt held a community-wide forum and invited neighborhood residents, faculty members, designers and developers to weigh in on what they wanted to see in the six-story building. From this collaboration came innovative ideas and recommendations that were used to develop a plan for program space. The first floor of 524 Myrtle will house retail businesses, and the upper floors will be devoted to Pratt programs and offices, the Pratt Center for Community Development, the Department of Digital Arts Lab, and studios for graduate students.
The very location of 524 Myrtle, outside the perimeter of the existing 25-acre Pratt campus, demonstrates the Institute's commitment to the transitioning neighborhood and its socially, economically and racially diverse residents. While the street-side façade will complement the existing 19th-century brown-brick commercial architecture along the avenue's business strip, the building also will convey a visual sense of 21st-century state-of-the-art sophistication that will distinguish it from other new construction in the area. A central atrium will allow views into and through the building from both the campus and avenue sides.
Anthony Gelber, Pratt's coordinator of sustainable facilities and operations, will serve as project director for 524 Myrtle, which is slated for completion by fall 2009.
"Once finished, this new building will become a gateway to the campus for the community," says Kresge Foundation President Rip Rapson.