Portland, Maine's Preble Street Brings People "Home for Good"
Efforts Are Redoubled To Situate Permanently the Homeless in Portland, Maine.
TROY, MICHIGAN – Homelessness may one day become a thing of the past in Portland, Maine. Preble Street, a small, community-based nonprofit organization serving the needs of the city's homeless since 1975, has adopted "housing first" as the linchpin of its mission to move people off the streets and into permanent homes where they can begin reclaiming their lives from the clutches of hunger, hopelessness, poverty and despair.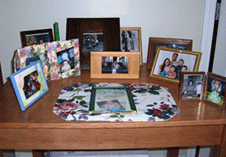 The housing-first model already has worked wonders in Maine's largest city, where homelessness began to surge in the early 1980s.
Logan Place, a 30-unit apartment building developed by Preble Street in partnership with nonprofit housing developer Avesta Housing, dramatically reduced homelessness and related problems after it opened on March 24, 2005. Homeless rates dropped by 10 percent in Portland and five percent statewide. Shelter-bed usage, police contacts, jail time and emergency-room visits also plummeted.
The ambitious project targeted the persistently homeless, many of whom had been fixtures on city streets for 15 years or more. Preble Street Executive Director Mark R. Swann characterizes the results as "nothing short of astounding" for the 30 people it helped and the community where they live.
"On an individual level, these hardest-to-serve homeless people are now housed, stable, reuniting with their family members and working on substance abuse, joblessness and other issues," Swann explains.
"On a systems level, we saw an immediate, sustained drop-off in emergency-shelter numbers," he continues. "On an economic level, the Portland community benefited from a shift in services away from costly ambulances, emergency rooms, detoxification centers, courts and jails to more cost-effective interventions, such as mental-health, family and job counseling, which can help individuals regain their footing in life."
Swann says Preble Street hopes to bring more people "home for good" and is already collaborating with Avesta on new plans for Florence House, a comprehensive center for homeless women that will include 25 efficiency units.
However, the nonprofit's administrative and programming capabilities have been stretched dangerously thin in the wake of its extensive program growth and burgeoning financial obligations. When Swann first joined Preble Street 16 years ago, he was part of a two-person team serving breakfast to the homeless in a church basement on $120,000 a year.
Today, he directs a 100-person organization operating four permanent facilities – including two shelter programs formerly run by the Salvation Army and YWCA of Greater Portland – and a $3.5 million annual budget. However, serious shortfalls loom on the horizon.
In December, Preble Street received good news when The Kresge Foundation awarded the nonprofit a $1 million, five-year challenge grant. This was the second time in four years that Kresge offered a philanthropic helping hand. In 2003, a $300,000 Kresge capital challenge grant helped to kick-start Preble Street's $3.5 million fundraising campaign for the creation of a new state-of-the-art Teen Center and a Homeless Health Clinic.
"The $1 million grant from Kresge will enable us to catch up on our growth, invest in our organizational infrastructure and programs, and position ourselves strategically to move forward with our plans for Florence House and to meet unexpected community crises," Swann says.
Margo Pernick, Kresge Foundation program officer for health and human services, says Preble Street has consistently fulfilled community needs and responded to crises while serving as an advocate for homeless people at the local and state levels.
"Preble Street also has made a significant mark on Northern New England where it was the first to adopt the housing-first model," she adds. "The group's success in executing the many formidable initiatives it has taken on while acting as an exemplary role model for other communities made it an excellent candidate for a Kresge challenge grant."