Opera Company of Philadelphia and Hancock Shaker Village employ business principles and practices to survive and thrive
Sector Leaders Investments initiative supports "game-changing" efforts to protect and advance the missions of arts and cultural organizations.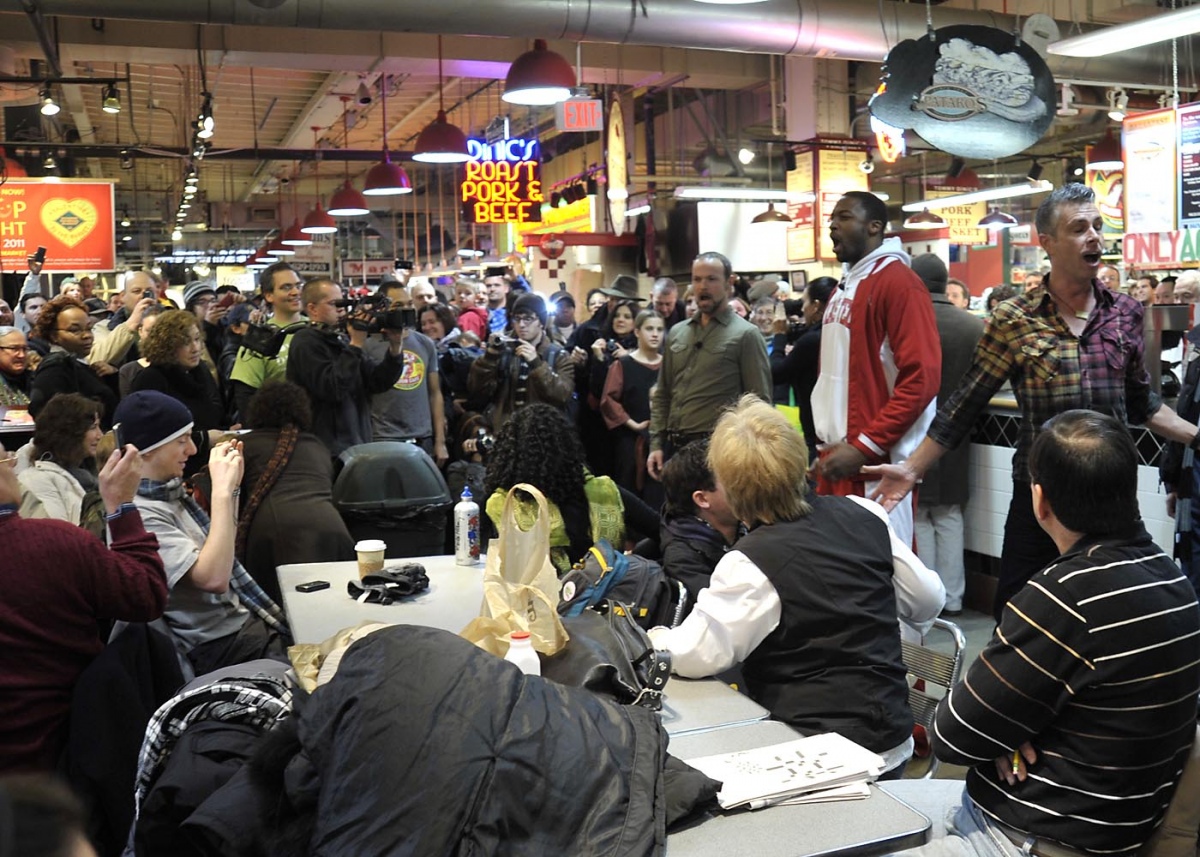 Troy, Mich. – American popular culture may be much more attuned to Oprah than opera, but that's not stopping the Opera Company of Philadelphia. Determined to expand its audience beyond the opera house, the Company started staging Pop-Up Opera – public flash mob performances that immerse an unsuspecting public in music and story.
They've given Philadelphia "Brindisi" and "Toreador" in Reading Terminal Market and Handel's "Hallelujah Chorus" at Macy's. YouTube videos of the Company's various surprise performances have generated more than 11 million views and raised the profile of both the genre and the company.
"We have a strategic plan that's really focused on innovation," says David Devan, the company's general director. "We want to be the HBO of opera, helping to define what the genre is in the 21st century."
To do that, the opera company needed to have a healthy balance sheet – one that includes separate pools of money set aside for day-to-day operations and emergencies, plus a risk capital fund dedicated to trying and testing new ideas.
In June, a $1.17 million Arts and Culture grant from The Kresge Foundation helped the Company seed a building reserve fund and move closer to its $3.5 million capitalization campaign goal. The money gives innovative ideas like Pop-Up Opera a stable, fertile place to take root. The Company has also launched a series of small-venue contemporary operas and committed to produce an American opera each year for the next decade.
"The Kresge grant is a game-changer for us," Devan says. "It's helped us create a critical mass of working capital that will allow us to pursue our strategic direction with a security that allows for clever and appropriate thought. We won't be running after our tails to survive."
Hancock Shaker Village
A similar $1 million grant from Kresge supports new business development, branding, building reserves and work toward an endowment campaign at Hancock Shaker Village, an outdoor history museum in Pittsfield, Mass.
It's all part of Kresge's Arts and Culture Sector Leaders Investments initiative, a push to support organizations that have developed sound and sustainable financial practices and present them as a model for others.
While capitalization – the practice of setting money aside in different funds for different purposes – is a familiar concept in business, many arts and cultural organizations live more of a paycheck-to-paycheck existence.
"Undercapitalized arts and culture organizations are at risk," says Kresge Arts and Culture program director Alice Carle. "They need help to protect and advance their missions."
An opera company and an outdoor museum may have little in common on the surface, but both organizations have taken a long, hard look at their business models, audiences, programming and roles in the community. Both knew they had to change in order to survive, she adds.
In 2008 Hancock Shaker Village recognized that it had fallen into the same rut as many organizations like it, with dwindling relevance to its surrounding community and a business model built on selling tickets to visitors.

"They went through a complete shift and looked at 'Why are we here?'" Carle continues. "And they re-oriented around applying Shaker principles to the 21st century – sustainability, pacifism, creativity, innovation, commitment to excellence. Those are all really important today."
Hancock Shaker Village interim director Peter Hansen, a former Shaker Village volunteer with 30 years of business development experience, helped develop the vision that the Village is now carrying out.
"Museums such as Shaker Village are actually small but complex businesses," he explains. "A museum has an enormous number of products – memberships, tickets, the gift shop – and they're all intertwined. It's difficult to separate out the effects of one product on the other. If you decide to save on one, what have you done to other?
"My recommendation was to parse out the important businesses that the museum is in and set them up with individual business plans and profit and loss projections down the road," Hansen says.
Since Hancock Shaker Village was originally a farming community, the museum launched a Community Supported Agriculture farm, which is now producing vegetables and eggs for 70 families in surrounding Berkshire County. Shares sold out in a matter of days, and based on the waiting list, they're preparing to add more land, as well as beef cattle, sheep and pigs to the community farm next year.
The Village has also partnered with the University of Massachusetts at Amherst to offer a master's degree in historic preservation and begun promoting itself as an international tourist destination, particularly in Germany, where Shaker design is highly respected.
The Kresge grant, Hansen says, has inspired a different way of thinking at Hancock Shaker Village – one that not only presents Shaker principles, but lives them. The Shakers, for example, historically offered safe haven and education to those on the outskirts of society. That has Hansen and his staff thinking about ways to live out that safe-haven heritage, possibly with a summer program for urban kids.
"There's a very serious subject on the table for us to discuss now, and we would not have gotten in the frame of mind to think, 'Can our museum represent a cause?'" if not for the liberating aspect this grant has given us," he says.