Nonprofits work to create infrastructure linking urban consumers to clean wind power
New transmission lines needed to connect areas of demand with supply centers in the Great Plains and prairies of America's heartland.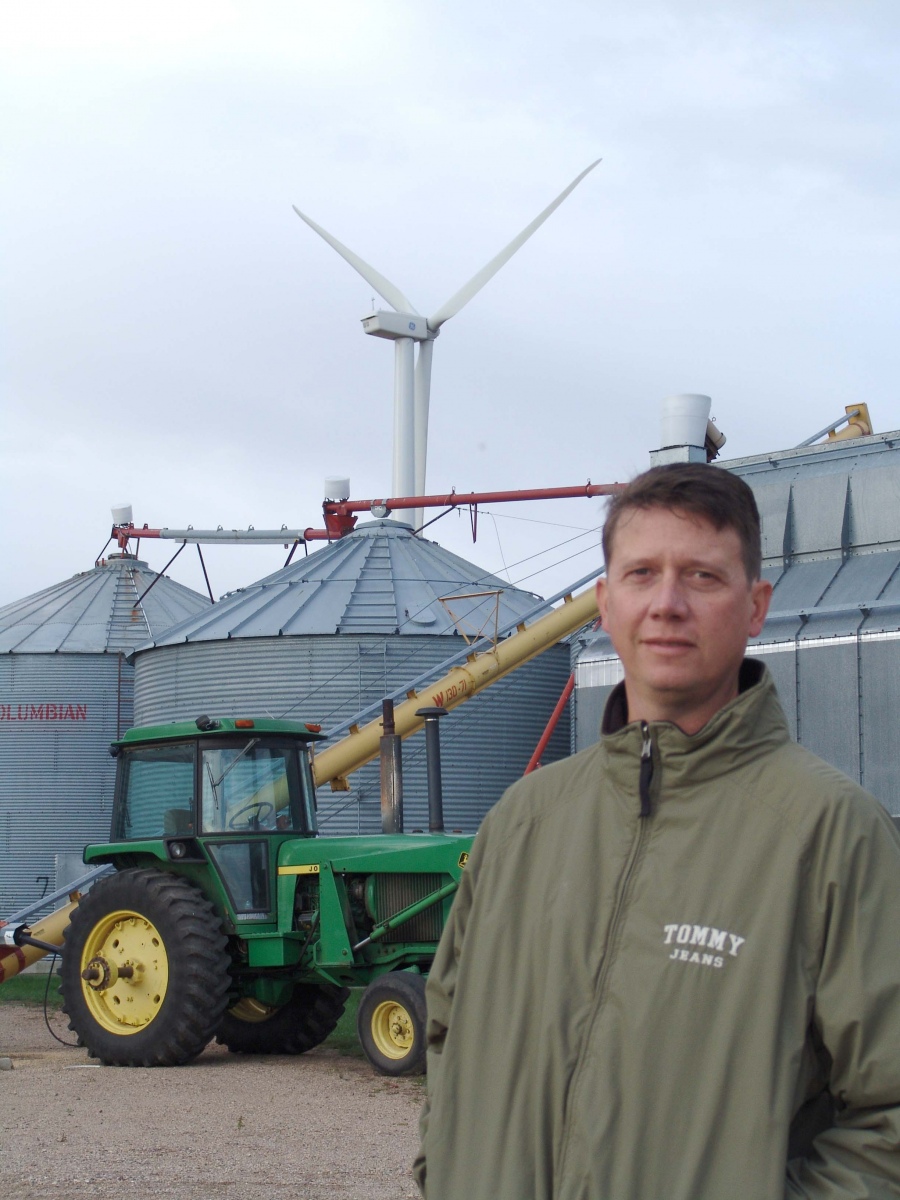 For Minnesotan Neal Von Ohlen, it was obvious. If the strong wind that blows across his family's farm could be harnessed to generate power, it would mean new income.
So while he, his father and brother continue to farm, they're also part of a group that negotiated the construction of a wind farm on their combined acreage. Nearly 200 towers and turbines sprawl across that farmland in Trimont, Minn., near the Iowa border.
"All you do is earn," Von Ohlen says.
It's a boon for the environment and for public health, too, since the electricity is generated without the emissions that cause climate change and respiratory ills.
Of course, the rural areas with the most wind and open space for wind farms have limited demand for electricity. And, in many cases, there are no transmission lines to move clean power to the urban centers that today rely mostly on coal for their power needs.
Linking those customers to clean wind power requires the construction of a new "backbone" of transmission lines. But siting, permitting and financing new transmission lines is a complicated and politically charged undertaking that involves stakeholders ranging from state and local government officials to landowners and corporations.
Renewable-energy, environmental and rural-development groups supported by The Kresge Foundation are collaborating with other nongovernmental organizations to figure out how best to build transmission lines connecting rural high-wind and urban high-population areas.
Why it matters
In 2010, U.S. power plants emitted more than 2 billion tons of the most prevalent of the greenhouse gases that cause global warming: carbon dioxide.
A U.S. Department of Energy study in 2010 found that it's possible clean wind power could replace as much as 20 percent of that dirty power by 2030, at a cost that competes with coal-powered energy.
That same study found reduced fossil fuel expenditures more than pay for the increased costs of additional transmission.
Fresh Energy, the Center for Rural Affairs, the Climate and Energy Project, the Great Plains Institute and Wind on the Wires are part of a caucus working to build consensus around new transmission lines in 39 states east of the Rocky Mountains. The caucus was convened as part of a two-year process funded with federal stimulus dollars under the American Recovery and Reinvestment Act.
"Our niche is to be the group that organizes nongovernmental organizations and environmental interests to get them pulling in the same direction," says Michael Noble, executive director of Fresh Energy in St. Paul, Minn. "This topic has a history of being contentious among environmental groups because of its impact on landscape, habitat, and wildlife. These are not trivial issues and shouldn't be run over. That's how you get transmission lines stopped in their tracks or unable to be sited – when industry is insensitive about siting and routing and community concerns."
Mike Gregerson of the Minneapolis-based Great Plains Institute notes that, several years ago, energy companies were clamoring to build wind farms in the Great Plains in order to meet state renewable-energy portfolio standards. Established by individual state governments, those standards specify a percentage of power that must come from renewable sources by set target dates. Though they're typically modest, the standards do create demand for renewable energy.
"There was just a rush to build projects, but there wasn't any long-term planning taking place," Gregerson says.
Public opinion
Despite the pressure to build new lines, a comprehensive big-picture strategy is the key to make sure lines are built where they can be most beneficial and avoid unduly interfering with landowners or ecosystems. There are "three P's" involved in making new transmission lines a reality: planning, permitting and paying.
Good planning with an inclusive process is crucial to make sure the lines don't significantly harm quality of life for residents and important plant and animal habitats. Transmission lines can generate public opposition, especially when eminent domain is invoked. Such opposition can derail construction and leave permitted or even completed wind farms without a way to get their energy to market. Nationally, projects representing 275,000 megawatts of wind energy projects are "stranded" without large-scale transmission lines, according to the American Wind Energy Association.
One megawatt of electricity would power 400 to 900 homes, depending on the part of the country, home size and other factors.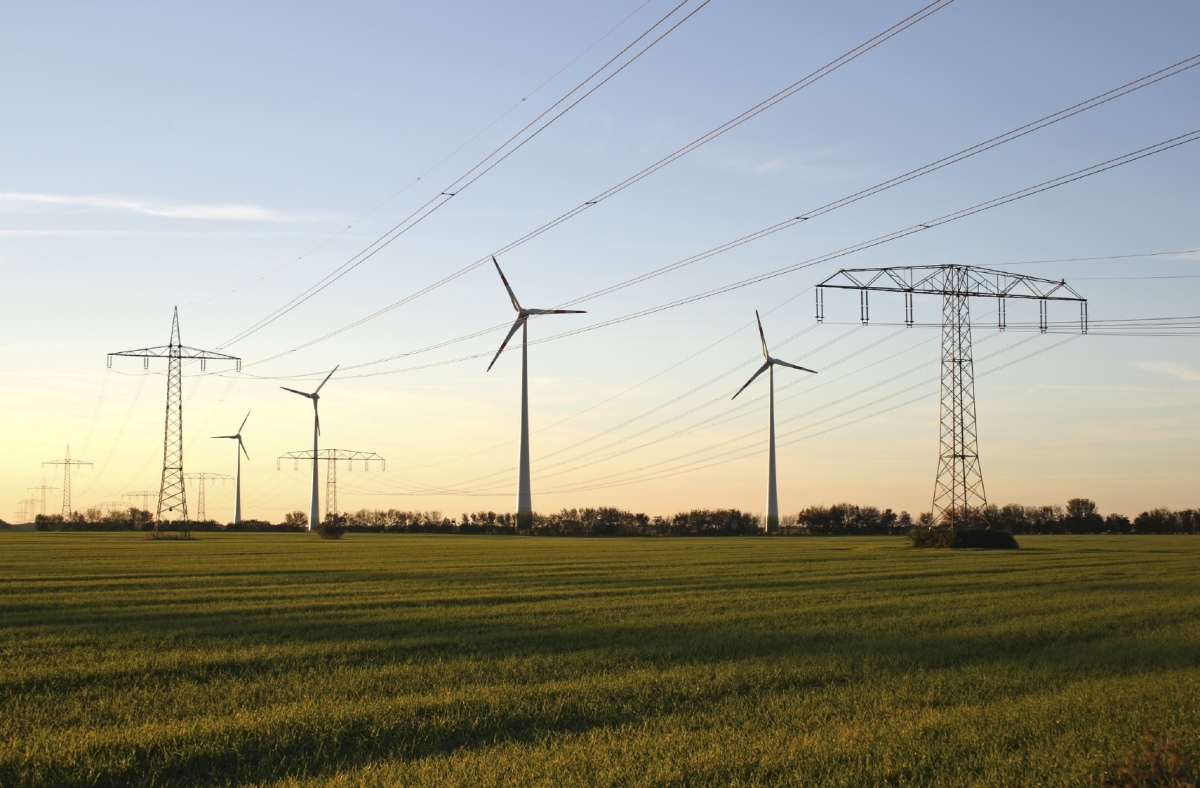 "Transmission capacity has become the glass ceiling to additional wind development," says Beth Soholt, executive director of Wind on the Wires, another St. Paul-based organization founded to address transmission needs. "Putting together environmental groups, the wind industry, tribal groups, farm interests, and businesses that supply goods and services to the wind industry has been a successful recipe for tackling these issues."
Brian Depew, assistant executive director of the Nebraska-based Center for Rural Affairs, says that many rural residents are enthusiastic about wind farms. Part of the reason is that landowners get ongoing payments for wind turbines located on their property.
However, those same community members are often wary of transmission lines that don't offer direct economic benefits. Depew says he believes sentiment toward transmission lines is slowly changing among rural residents as people increasingly understand how crucial transmission lines are to wind development.
"It's about not ignoring concerns, but trying to address them in legitimate ways," he says. "Are there different ways to change the payment or incentive structures for landowners? How can we build the right amount of transmission in the right areas, and not overbuild? How can we be sensitive to the natural landscape? Can we build on an existing corridor that is a road or a railroad?"
Depew notes that there are major local economic benefits to transmission-line construction, even if they aren't as obvious to residents as wind turbine payments.
A Center for Rural Affairs study found that $1 billion invested in transmission creates 13,000 full-time equivalent years of employment, with transmission construction salaries averaging more than $65,000 a year.
Public policy
Once plans for new transmission lines are made, permits must be obtained from regulators in each state the lines pass through.
Nongovernmental organizations and other renewable-energy advocates are pushing for federal policies and increased intergovernmental cooperation that would streamline this process. For example, joint hearings and review processes among multiple states would be more efficient and less costly than repeating the permit process in each state.
Paying for new transmission lines is also crucial. The Federal Energy Regulatory Commission in late 2010 issued rules that essentially allow for spreading the cost of new transmission lines among all ratepayers in a given region, making it easier to fund the lines.
FERC is also in the process of making other rules and decisions that will help the construction of new transmission lines, including a provision handed down in summer 2011 called Order 1000.
Among other things, the order pushes the regional transmission organizations that work independently in the Midwest, Southwest, Southeast and other regions to coordinate their planning and siting efforts. The Midwest Independent Transmission System Operator, a nonprofit network of transmission-line owners in 12 states, has identified 17 transmission line projects that members agree should move forward; other regions are also identifying their top-priority projects.
Erin StojanRuccolo, a senior policy associate at Fresh Energy, notes that in the Midwest, an additional 13,000 megawatts of wind power are needed just to meet state renewable-energy portfolio standards.
Moreover, those standards are much more conservative than what experts agree is needed to curb carbon dioxide emissions and have a meaningful impact on climate change.
"We're not even close to the kind of renewable energy we need to get to climate goals we're all very interested in," StojanRuccolo says. "It's hard to overestimate the scale of this problem."
A major focus of the nongovernmental organizations is encouraging legislators and civic leaders to look beyond a state's or city's economic and political interests and instead take a national view and figure out what is best for society as a whole.
Kresge's investment in the transmission work comes from its Environment Program, which works to mitigate the severity of climate change and prepare for its impacts.
The nongovernmental organizations play a key role in efforts to ensure that an appropriate amount of transmission capacity is developed, says Lois DeBacker, who leads Kresge's Environment team.
"They bring additional perspectives to the table. They're plugged into communities, understand local concerns and help represent the interests of property owners. They're also working hard to reach agreement across interest groups and sectors," DeBacker says. "That's essential if we're to develop enough wind energy to make a dent in carbon emissions. These are roles none of the other participants can really play."