New office puts Kresge's Detroit Program team at the heart of the city's revitalization
The opening provides opportunity to show off the city and reinforce the Re-Imagining Detroit framework and partnerships.
The Kresge Foundation has joined the wave of organizations renovating and re-using office, retail and other space in Detroit.
The national philanthropy recently completed the renovation of a 2,500-square-foot office in the city's Woodward Garden Block. The office space gives Kresge's Detroit Program a home base close to its work and a convenient space for meeting with grantees and other partners.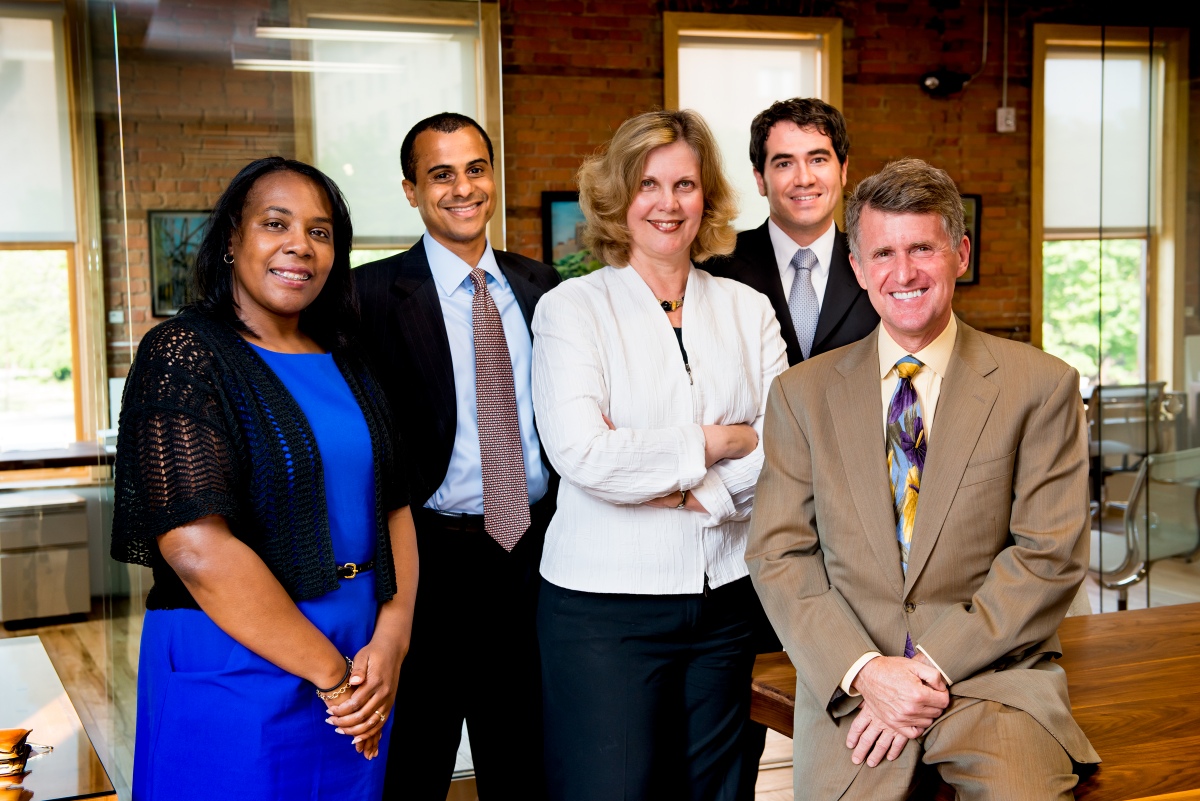 The office will be used primarily by the five members of Kresge's Detroit Program staff.
One of seven Kresge programs, the Detroit Program works with other philanthropies, nonprofits, business, government and community partners to try to create long-term economic opportunity, advance social equity, promote cultural expression, and re-establish the city as the center of a vibrant southeast Michigan.
"We believe the opening of our Detroit office reinforces the deep and long-standing commitment that Kresge has had to the City of Detroit," says Rip Rapson, Kresge's president and CEO. "It also offers an opportunity to participate in the growing energy all up and down Woodward Avenue and to witness first-hand the excitement and energy that has emerged as more and more people vote with their feet and choose to be a part of the city's revitalization."
Located on the second floor of a historic building on the southwest corner of Woodward Avenue and Alexandrine Street, the office space was designed by DMet Design, an architectural firm also responsible for the neighboring Midtown Detroit Inc. Co-Lab and Great Lakes Coffee Roasting Company.
The landlord is George Stewart, a local developer whose years-long effort to rejuvenate the historic Woodward Garden Block is now coming to fruition. Larson Realty Group was the project manager. ROK Construction Services was the general contractor for the $307,000 project.
Detroit craftspeople created amenities such as desks and a conference table made from wood reclaimed from other buildings in and around the city. Work by metropolitan Detroit artists hangs on the walls.
"Everyone I've talked to is really excited to hear that we'll now have an office in Detroit," says Laura Trudeau, a senior program director at Kresge who heads its Detroit and Community development programs.
The opportunity to bring non-Detroiters to the new office for meetings has already yielded extra benefits.
"People from out of town, from elsewhere in southeast Michigan, or other parts of the state have had a chance to see the activity and the new investment taking place alongside what remain challenged areas and they're surprised and impressed," says Trudeau. "They leave with a different idea of what's happening in Detroit today and they take that story home with them."
The Detroit Program staff will use the office on a part-time basis, and continue to spend time at the foundation's headquarters, north of the city in Troy. "We need to stay connected to the foundation's national work and to our colleagues," says Trudeau.
Kresge has supported nonprofit organizations, community and charitable projects in metropolitan Detroit since its creation in 1924. "We're a national philanthropy, but this is where our founder, Sebastian Kresge, based his business and made his home," says Rapson. Over the years, the foundation has invested more than $3 billion in Detroit organizations, institutions and the people they serve.
The foundation's board of trustees approved a special four-year Detroit initiative in 1994. The initiative was renewed in 1998, this time with a five-year, $75 million commitment. Those initiatives helped pay for the renovation of Eastern Market, the development of Campus Martius Park, and the creation of the Detroit RiverWalk.
Over the last five years, Kresge's Detroit investments have been organized around an integrated framework called Re-Imagining Detroit. That nine-part framework emphasizes the building blocks of a strong community.
High-profile elements of that portfolio include a major investment in the proposed M-1 RAIL transit project and support of work to help city residents find ways to address underutilized land and drive population density.
"Those activities – and our investments in the arts community – are fairly well known, but they're just pieces of a holistic, long-term framework," Trudeau says. "Re-Imagining Detroit has many more pieces and many partners."
For example, the Detroit Program:
Supports local nonprofits working to stabilize property values and foster the growth of green, healthy neighborhoods.
Collaborates with other foundations developing an education model that prepares every child for future success.
Works with grantees and partners such as NextEnergy, Eastern Market Corp., WARM Training Center, and the Detroit Riverfront Conservancy to build an ethic of environmental sustainability as Detroit reinvents itself as a desirable "green" city.
Promotes entrepreneurial development through support for the New Economy Initiative funder collaborative; and health innovation through support for local food system innovators and "medical home" providers.
Partners with Wayne State University, Henry Ford Health System, the Downtown Detroit Partnership, Invest Detroit, and others to expand the impact of strong institutions along the Woodward Avenue corridor.
"We support efforts to attract creative businesses to Downtown and Midtown, maximize transit-oriented development and expand vibrant, walkable districts," says Trudeau. "We think that can demonstrate a different kind of future for the city as a whole.
"It's all of these areas coming together that create impact. And it depends on the work of many people and organizations working to make a difference in Detroit."
You can see recently funded activities in the foundation's 2010-11 annual report.