National survey finds 'food hubs' are filling gap between local food producers and buyers
Kresge Health Program supports research and efforts to build regional food-systems.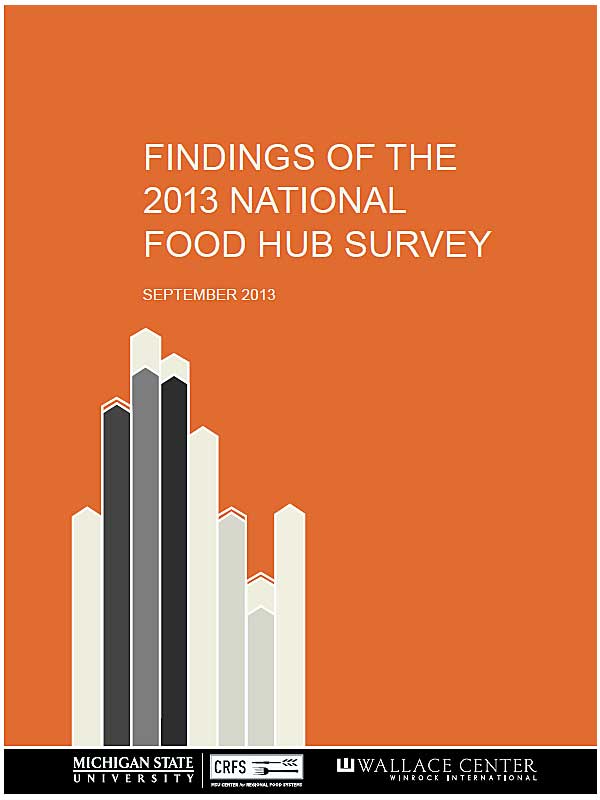 A nationwide survey shows that "food hubs" are growing to meet the need for local food distribution infrastructure.
Businesses or organizations that manage the aggregation, distribution and marketing of food products, food hubs provide a way for small and midsized growers to connect with restaurants, schools, grocery stores and other wholesale customers.
The 2013 National Food Hub Survey gathered information on the financial state of food hubs, the numbers and types of farmers and ranchers that they work with and the types of customers they serve.
One of the most comprehensive data sets on food hub operations to date, the survey was conducted by the Michigan State University Center for Regional Food Systems and the Wallace Center at the Winrock International Institute for Agricultural Development in Little Rock, Ark.
Kresge's Health Program supports both organizations' efforts to help local food hubs improve underserved communities' access to fresh, healthy food.
A survey of more than 100 food hubs indicates that they are:
Financially viable: 66 percent of food hubs operate independently from outside funding sources.
Contributing significantly to the growth of their local economies: The average food hub's sales in 2012 exceeded $3.7 million.
Creating jobs: The average food hub houses 19 paid positions.
Supporting regional producers: The average food hub worked with 80 producers, most small or midsized.
Contributing to food access: Nearly half of all food hubs have operational commitments to equity, increasing food access and/or community development.
"It's really valuable to have this information," says Kresge's David Fukuzawa, who directs the foundation's Health Program. "In recent years, we've seen food hubs emerge as a model for bringing together buyers and sellers who want to provide and use healthy, locally grown food, but who've lacked marketplace supports.
"At Kresge, we view a broken food system as one of the factors that compromises the health and well-being of people in low-income communities," he says. "The growth of local or regional food-systems and supply chains may be an important part of solution, so it's crucial that mechanisms like food hubs are better understood."
Kresge works to expand opportunity for low-income people in America's cities. Its Health Program seeks to reduce health disparities among children and adults by addressing conditions that lead to poor health outcomes.
Michael W. Hamm, director of the Michigan State University Center for Regional Food Systems, plans to conduct the survey every two years. That will provide a way to track the change in food hub development over the next decade, he says.