Monograph celebrates life and work of Kresge Eminent Artist Wendell Harrison
Articles trace jazz musician's life from earliest studies, to sideman apprenticeship in New York, to his outsized role in the jazz community of hometown Detroit.
Jazz musician Wendell Harrison made his Detroit Institute of Arts debut nearly 50 years ago, and by his count, he's returned to perform hundreds of times in various parts of the museum.
But Monday night was special: Harrison returned as the 2018 Kresge Eminent Artist for the public release of the Kresge monograph on his life and art created as part of his award.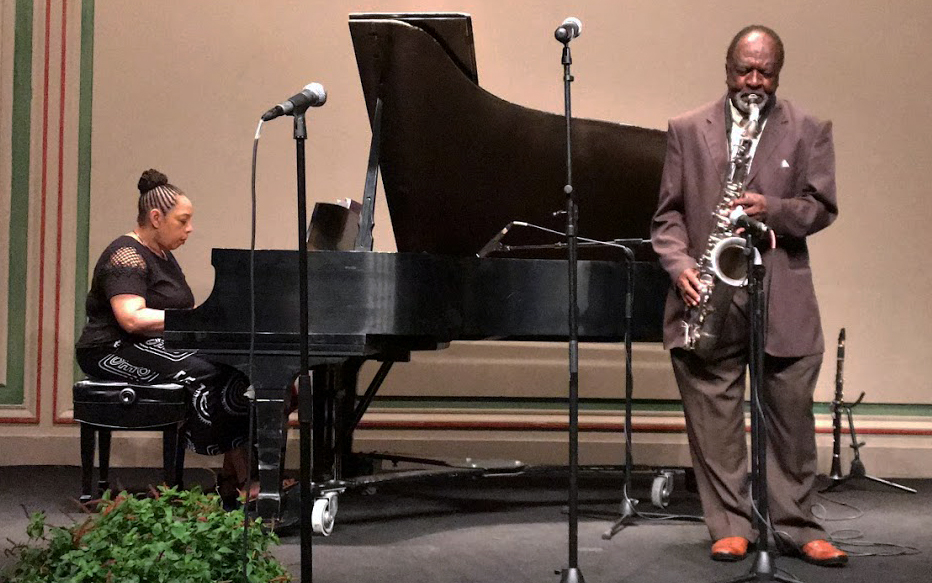 "I'm having a ball," remarked a buoyant Harrison, who performed on clarinet and saxophone along with his wife, pianist Pamela Wise, at the event, which also included tributes from Kresge President Rip Rapson and College for Creative Studies President Rick Rogers. (Watch the tributes and Harrison's performance here.)
"Every year as we research and produce the monograph, we find the story of a young person who connects with the deep traditions of an art form," said Rapson. "They become enthralled, obsessed. They discover their gift. And they learn from the best. They build on what they've learned. They overcome challenges. They break down barriers, and they share what they've learned with the world."
"Artists are essential to Detroit's identity, and they have always invested the city with optimism and hope even in its darkest hours," said Rogers. The College for Creative Studies, which Rogers heads, houses the office of Kresge Arts in Detroit, which administers Kresge's Eminent Artist Awards, Kresge Artist Fellowships and Gilda Awards for emerging artists.
Harrison was named earlier this year as the 2018 Eminent Artist. The annual award honors an exceptional artist in the visual, performing or literary arts for lifelong professional achievements and contributions to metropolitan Detroit's cultural community.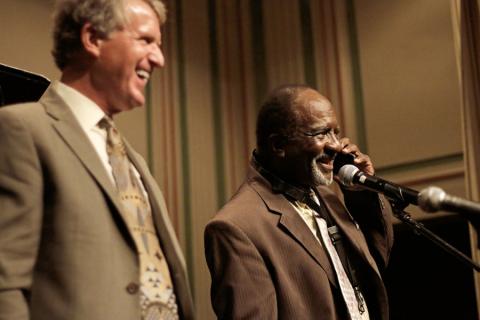 The Eminent Artist receives a no-strings-attached award of $50,000, and the Kresge External Affairs and Communications Department oversees the creation of the artist's monograph and its public release.
Rapson noted that this year marks the 10th Eminent Artist and the 10th cohort of Artist Fellows. Along with this year's Gilda Awardees, the awards amount to $5 million for 200 artists over the past decade.
The awards celebrate and invest in the creativity and accomplishments of Detroit artists, elevate the position and contributions of the creative sector, and strengthen Detroit's position as a major center for arts and culture nationally and internationally. An evaluation of the initiative released earlier this year, showed that the awards positive impacted individual artists, the arts community and the narrative around the arts in Detroit.
Harrison's monograph recounts his story, from studies as a teen with the great bebop pianist Barry Harris; to an apprenticeship in New York with the likes of Hank Crawford, Grant Green and Sun Ra; to his return to Detroit at the beginning of the 1970s and the role he has played in the city since then.
In 1971, Tribe, the musical collective he cofounded, had its first performance at the same art institute stage on which he played Monday.
In addition to performing, Harrison has been recognized for his work with Tribe, for publishing a magazine of the same name, and for his work presenting and promoting jazz, and for his work as a jazz educator.
The past Eminent Artists have been artist Charles McGee, the late jazz musician Marcus Belgrave, playwright Bill Harris, poet-publisher Naomi Long Madgett, opera impresario David DiChiera, the late photographer Bill Rauhauser, textile artist Ruth Adler Schnee, photographer Leni Sinclair and harpist-educator Patrica Terry-Ross.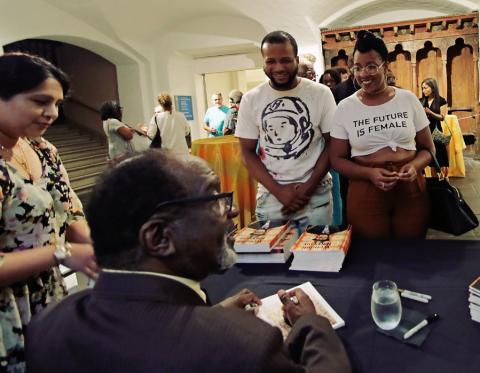 Terry-Ross, Schnee, Long Madgett and Harris were all in attendance for Harrison's event, which also featured pianist Alexis Loumbre, a University of Michigan student who has recorded with Harrison on music that is awaiting release.
Harrison's monograph can be read and downloaded online. Physical copies can be requested free of charge by emailing monographs@kresge.org.
The 76-page monograph includes an overview of Harrison's life and teaching style, articles on the Tribe collective, an excerpt from TRIBE magazine, tributes to Harrison, a discography and articles that place him in the context of jazz. Scores of photos depict Harrison's life and the jazz musicians who figure into his story.
The Spotify account for "thekresgefoundation" includes a playlist of Harrison's music and several other lists that complement the monograph.