Monograph celebrates life and work of Kresge Eminent Artist Naomi Long Madgett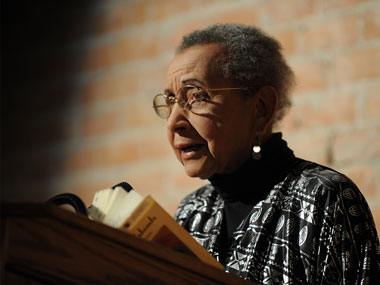 Kresge Foundation President Rip Rapson on Friday presented the foundation's 2012 Eminent Artist with a commemorative monograph celebrating her life and work.
Kresge Eminent Artist Naomi Long Madgett received the monograph at a celebration at the Detroit Opera House.
The 96-page publication includes a sample of the Detroit poet's work, along with recollections from friends, students and some of the younger poets she mentored and published under her imprint Lotus Press.
An electronic copy of the commemorative monograph is available in the kresge.org library.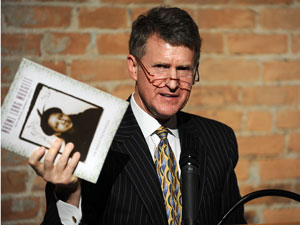 Like monographs celebrating previous Kresge Eminent Artists, the publication has been provided to the Library of Congress, the Library of Michigan and other institutions and organizations associated with the respective artists. The publications are made available to each artist.
Learn more about Naomi Long Madgett.
Learn more about other Kresge Eminent Artists:
A slideshow from the celebration