Metro Detroit arts and cultural organizations invited to apply for operating support grants from The Kresge Foundation
$4.8 million available to nonprofits in tri-county area
This summer, The Kresge Foundation will award grants totaling $4.8 million over three years to small, mid-size and large arts and cultural organizations in metro Detroit's tri-county area of Wayne, Oakland and Macomb counties.
Detroit Arts Support grants provide unrestricted operating dollars to organizations in the performing, visual and literary arts. Funding through the initiative, which was established in 2007, is also available to institutions engaged in arts service, education and broadcasting.
Applications were accepted through Wednesday, May 18, for the grants, which range from $5,000 to $75,000 per year and may not exceed 10 percent of an organization's annual budget. Grant applications are accepted only through the foundation's online application system.
"A stronger arts and cultural sector enriches the quality of life for residents of all ages and makes visiting the region a richer, more attractive experience," says George Jacobsen, senior program officer of Kresge's Detroit Program. "At the same time, this support helps arts and cultural organizations fulfill their roles in community engagement and revitalization. That work, in turn, contributes to green, healthy, active neighborhoods as well as a thriving city core."
Since 2007, Kresge has provided nearly $20 million in operating support to more than 80 arts and cultural organizations of all sizes in metropolitan Detroit's three-county region. In 2014 alone, $4.5 million was awarded over two years to more than 60 organizations. A similar number of awards is anticipated in the 2016-2019 cycle. The change from a two- to three-year grant period, Jacobsen says, reflects feedback from organizations that longer duration would enhance their stability and ability to engage in longer-range planning.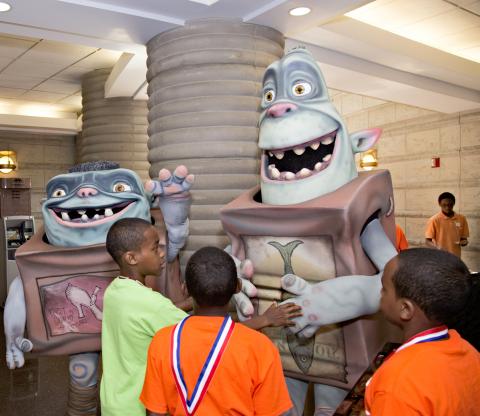 Detroit Arts Support grants are intended to provide flexible funding to support the core programs and services of nonprofit organizations devoted to arts and culture, particularly organizations that do any or all of the following:
Increase opportunities for cultural and artistic participation and creative expression for people of all backgrounds in the Detroit area, particularly low-income individuals and people of color.
Contribute to metropolitan Detroit's identity and cultural and economic vitality.
Engage and support regional artists.
Build on and strengthen existing arts and cultural assets and infrastructure.
Arts support from Erb Foundation
Kresge's Detroit Arts Support application coincides with the arts support application period of the Fred A. and Barbara M. Erb Family Foundation, which largely uses the same criteria as Kresge, but makes independent funding decisions.
The Erb Foundation directs its arts support to larger arts organizations that have had historical significance to the family as well other arts organizations physically located in the city of Detroit that are essential for a strong central city and vibrant neighborhoods.
Material developed for the Kresge application can be used – exactly or with the slight modification – for the Erb arts support program, which has made $8.5 million in grants since 2009.
For more information on the Erb Family Foundation, please visit erbff.org. For additional information contact Jodee Raines at jraines@erbff.org.