In a major construction zone, arts effort sows seeds for a vibrant Minnesota community
Art and business collaborate in St. Paul so commerce and culture can take root along new light rail line.
The Central Corridor Light Rail Transit line connecting downtown Minneapolis to downtown St. Paul promises to bring new economic life to the cores of the Twin Cities and the 10 miles between. With a price tag that rounds off to $1 billion, the light rail line – the biggest infrastructure investment in Minneapolis history ­– is slated to begin operation in 2014.
And along the six miles of the route in St. Paul, arts advocates are fostering hundreds of smaller and important social and cultural connections through the Irrigate project.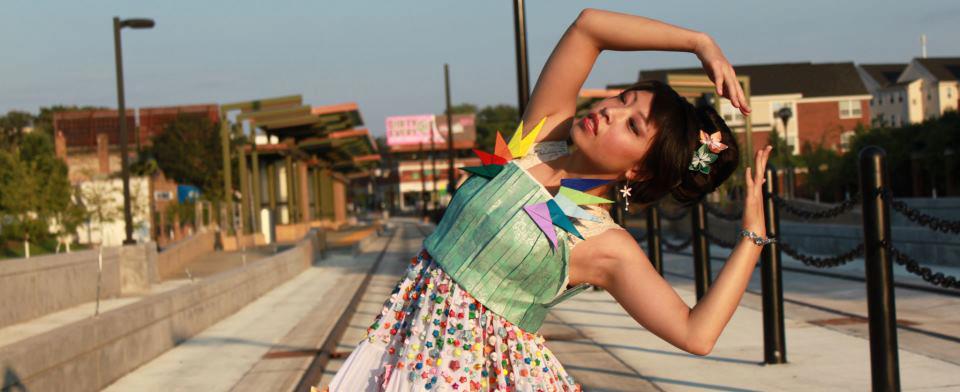 "Irrigate is using the disruption caused by construction of a new light rail transit line as an opportunity to build the agency of local business owners, residents and artists, and to weave a network of relationships of people from the community," says Laura Zabel, executive director of Springboard for the Arts. Springboard is the lead organization in Irrigate, with the city of St. Paul and the St. Paul Local Initiative Strategies Corp. as partners.
What Stands Out
Irrigate:
Embeds arts and culture in larger community revitalization initiatives
Engages in cross-discipline, cross-sector activities
Extends benefits to all stakeholders
Demonstrates commitment to sustained engagement and participation of all residents
Honors community distinctiveness
The goal is to deploy art and strengthen social relationships that will allow the diverse communities on the rail line "to not just survive construction, but thrive after its completion," Zabel says.
Through Irrigate, there've been murals and theater and a flash mob; there've been exhibitions and music and performance art in restaurants; art has popped up in convenience stores, bus stops and construction zones.
Irrigate has left its mark, here with a sculpture that looks like a mutant fruit tree, there with a stretch of chain-link fence festooned with colored glass tiles, bringing "a moment of grace" to the neighborhood as poet Richard Fuller put it in a poem for the unveiling. The corridor is dotted with new landmarks that allow a business owner to give directions like "turn for my parking lot at the purple hippopotamus."
The projects have taken place in communities as different as downtown – both residential and commercial – and Frogtown, which is among St. Paul's most diverse neighborhoods and home to recent Hmong, Latino and Somali immigrants.
"Every week there is some sort of strange and wonderful thing that pops up," says Zabel, a theater artist who has spent the last eight years advancing Springboard's mission "to help artists make a living and a life." Zabel says she sees artists as a force for creative development waiting to be unleashed. St. Paul Mayor Chris Coleman echoed that view at the project's kickoff when he told the crowd, "If you're not paying attention to artists, you're not paying attention to the heart of the community."
The project received support from The Kresge Foundation's Arts and Culture Program.
Kresge works to expand opportunities in America's cities through grantmaking and investing in arts and culture, education, work in the environment, health, human services and community development efforts in Detroit. The Arts and Culture Program works to build strong, healthy cities by promoting the integration of arts and culture in community revitalization.
In the case of Irrigate, the way the art comes about is as important as the final expression. "The impact is really in the relationship and the social capital," Zabel says.
Key to Springboard's approach has been a call to artists who live, work or have other personal connections to communities along the rail line. And the definition of an artist for the purposes of Irrigate is a broad one, according to a Springboard workshop application: "Maybe you're known in the collectors' world, or by your neighbors, or only by a select few in your family…but you are an artist!"
Those workshops have drawn more than 450 artists to train in the basics of placemaking and community organizing, including identifying and convening meetings with community stakeholders. The district councils of the six communities along the corridor in St. Paul partner in the sessions, making the case for neighborhood needs and helping connect the artists to small businesses and community groups.
Zabel says she considers the artist training both "an invitation and a challenge." The one requirement to be considered for Irrigate funding – a grant of up to $1,000 per artist per project – is that after training, the artist must partner with a community group or business for whom working with artists may be entirely new.
Moreover, Zabel adds, "Many of the businesses are owned by African American and first- and second-generation immigrants whose shops and restaurants act as cultural anchors and institutions for their communities."
Arnellia's, a soul food restaurant in Frogtown, hosted Dianne E'Laine's Zumba Flash Mob, an audience-participation music and dance piece. Lighthearted at first blush, the piece addresses deeper concerns. Getting people moving and highlighting the joy of exercise speaks to the importance of health and fitness. And E'Laine's lyrics allude to the routing of Interstate 94 through St. Paul in the 1960s that destroyed the Rondo neighborhood; many of its African American residents moved north of Frogtown.
Says E'Laine: "In the lyrics you'll hear me say something about 'the light rail corridor's coming down the tracks, but will it benefit the community this time?'"
The construction trench in front of the Black Dog Café – 30 feet wide and 12 feet deep – could easily have led potential patrons to assume the café had closed during the rail project. So the owners teamed up with artist Chris Lutter to create Prince Java the Mutt, an 8-foot-long, two-person puppet whose appearances – along with a social media campaign by another local artist – created a buzz that raised the café's profile and got it through a rough patch.
"Now that the trench is gone, we think of him as a mascot," says the café's Stacy Remke. "By the same token, it's a way to animate the street life around here. It's a way for us to contribute to the art scene."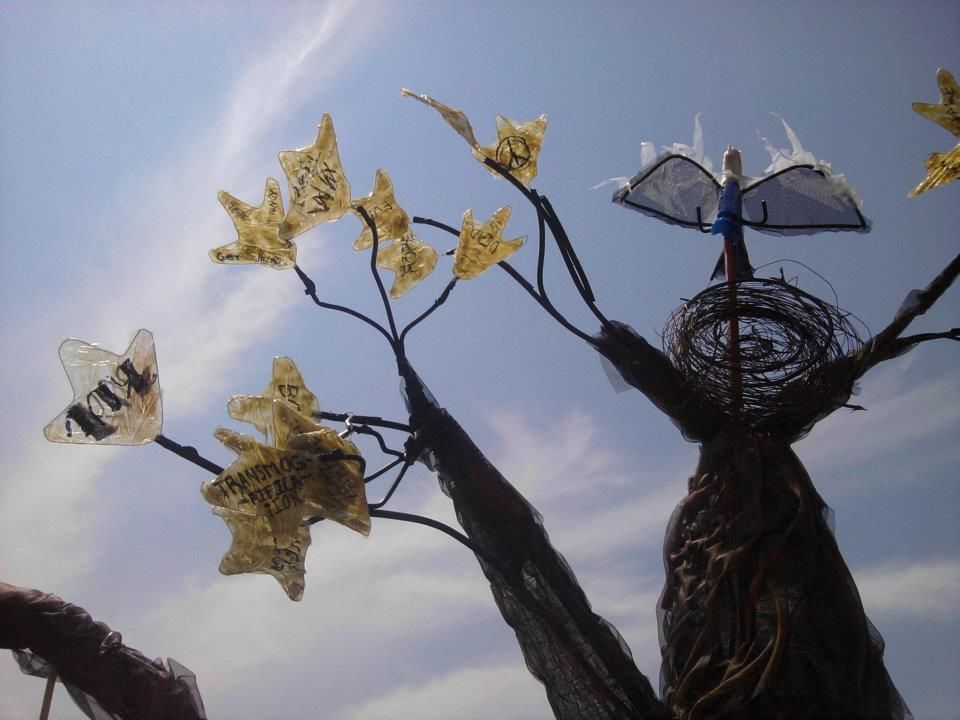 Irrigate expects to rack up as many as 300 projects before it wraps up in 2014. And since the businesses and other partners tell Springboard they are more likely than before to hire artists, more collaborations should follow.
For the next phase, Springboard is seeking four artists to embed for one year in community organizations: one each for the Frogtown Neighborhood Association, Project for Pride in
Living, Saint Paul Public Schools and the Trust for Public Land. In addition to their work to infuse a new creativity into each group, each artist organizer will mount a solo project and bring in additional artists for a group project that advances the organization's mission.
"Before we started the project, the only story to cover was how frustrating, how difficult, how angry we are about the construction," Zabel says. Irrigate is, then, a model for managing the perception of a community as it changes.
"You can continue to be angry and resentful and fearful," she adds, "or you can be constructive in order to move forward."
View a text version of the slideshow.
VIDEO: Kresge's Arts and Culture Program team talks about creative placemaking and the integration of arts and culture in community revitalization.