Living Cities partners promote national collaboration to solve urban problems
$85M effort in five cities harnesses local leadership to improve the lives of low-income residents.
DETROIT – Like many older, industrial American cities, Newark, N.J., is trying to redefine itself. Its schools have struggled for years and are run by a state-appointed superintendent. Decades of disinvestment have taken a toll on neighborhoods and a contentious political environment added to the challenges.
Until recently, the mayor's office didn't interact with the school superintendent's office, even though they served the very same families, said Monique Baptiste, project manager of Newark's Strong, Healthy Communities Initiative.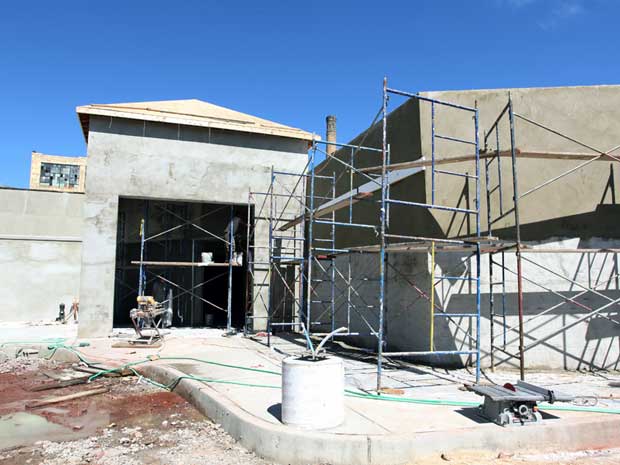 Community development, Baptiste said, was left mainly in the hands of nonprofits, while money earmarked for improvements went to the city. That meant the people with the community-level grounding and expertise had very little money to work with while the people with the money lacked community connections.
That siloed landscape isn't unique to Newark. In city after city such situations trip-up efforts to solve problems like shrinking population, unhealthy living conditions, lack of access to transit, good jobs and fresh food.
That's why Living Cities, a philanthropic collaborative, launched its $85 million Integration Initiative in 2010.
Focused on improving the lives of low-income people and the cities where they live, Living Cities is attempting to accelerate ongoing work in communities facing the kind of tough, persistent problems that hold people back.
Exploring wholistic solutions
Called the Integration Initiative because it aims to break through those traditional walled-off interests and promote collaboration and comprehensive thinking, the grants were awarded in October 2010 to groups in Baltimore, Cleveland, Detroit, Newark, and Minneapolis-St. Paul.
In each city, large "anchor" institutions – major employers like universities and hospitals – are partnering with nonprofits, developers, banks, government officials, and community groups.
Each city will receive $17-$25 million in grants and loans over three years. Living Cities hopes to identify ideas in each approach that can be applied in other cities.
The Kresge Foundation is one of 22 major foundations and financial institutions that make up Living Cities. Its $3 million contribution to the Integration Initiative – combined with $2 million in low-interest loans known as program-related investments – represents part of Kresge's commitment to community development. The Integration Initiative itself parallels Kresge's strategy for helping to revitalize Detroit.
"We think this is the only way things get done," said Robin Hacke, director of capital formation for Living Cities, "There's no recipe for this stuff ... it has to be invented. It's figuring out how to create something. How do you put all the pieces on the table and do something new? "
She likens the effortin the five cities to the Apollo 13 mission-control team working together to find a way to engineer a round peg into a square hole using nothing but materials that were already aboard the stranded spaceship.
Newark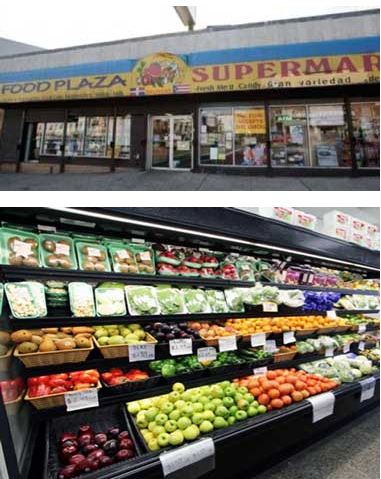 For Newark, the tipping point came when Facebook founder and CEO Mark Zuckerberg gave the city $100 million to improve its schools. The opportunity prodded Mayor Cory Booker's administration to take a hard look at the way the city does business and start talking with the school district and others in the community.
That set the stage for Newark's Integration Initiative project, the Strong, Healthy Communities Initiative. It supports education reform by making life better for families – establishing school-based health centers that provide everything from immunizations to behavioral healthcare, rehabilitating abandoned houses, and bringing a full-service supermarket to what has long been a food-desert.
"City officials didn't know they could improve the outcomes in schools by improving the lives of families," said Baptiste. "So this was an opportunity to bring the public schools and the city and other institutions to the table and look at how a child is really impacted."
Detroit
In Kresge's hometown of Detroit, Wayne State University, the Detroit Medical Center and Henry Ford Health System anchor an effort – called the Woodward Corridor Initiative – to build population density in the neighborhoods around the university and hospitals. Those institutions are working with city officials to encourage people and businesses to buy local, live local, hire local.
"The Integration Initiative has allowed a diverse collection of stakeholders to stack a number of revitalization interventions and approaches in a geography of central importance to our city," said Benjamin Kennedy, a program officer on Kresge's Community Development team. "Living Cities brings greater alignment, fresh perspectives, and practical know-how to our work in the Woodward Corridor."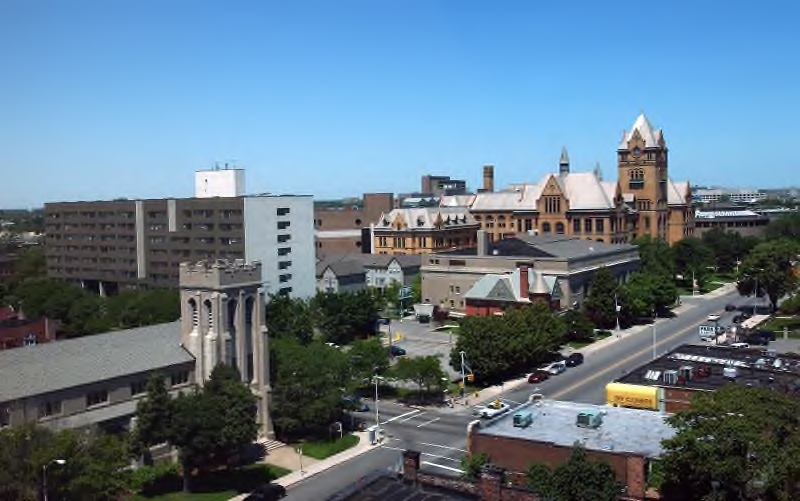 A project called Live Midtown Inc. offers substantial cash incentives to people who work at any of the three anchor institutions and choose to live in the Midtown area where the university and two hospitals are located. Participants can, for example, get $20,000 loans to buy a home. Those loans are forgiven if folks stay for five years.
Live Midtown launched in late January 2011.
By July more than 200 people had taken advantage of the program. The goal is to bring 1,250 new homeowners or renters to Midtown over the next five years, said Sue Mosey, president of the nonprofit Midtown Detroit Inc., which is coordinating the initiative. Live Midtown inspired a second group of employers in the downtown area to duplicate the program.
Mosey's organization has worked with Wayne State and the hospitals in the past. However, the Integration Initiative put money and a defined strategy behind the ideas. And the anchors benefit, too, because the initiative's programs help them attract and retain employees.
Each of the five Integration Initiative cities has its own history, social dynamics and politics, and its own obstacles to overcome. But each also has something to teach its peers, said Living Cities' Hacke.
"We're interested in scale," said Hacke. "The biggest challenge for us in all these initiatives is, if they help 30 people we really haven't solved the problem. The question is how do we tackle the systems challenge?"
In the other communities
The Baltimore Integration Partnership focuses on preparing the low-income neighborhoods around Johns Hopkins University to reap the benefits big development projects like the Red Line, a new 14-mile east-west transit corridor that cuts across Baltimore's core. The plan includes job training, building affordable housing, and investment in grocery stores and charter schools.
Cleveland's Greater University Circle Initiative helps fund sustainable, employee-owned cooperative businesses in the neighborhoods around the Cleveland State Medical Center and the Cleveland Clinic. The Cleveland Foundation worked closely with the two hospitals to look at the things they were buying and then encourage businesses that could meet those needs.
Minneapolis-St. Paul's Corridors of Opportunity works to concentrate economic development, affordable housing and employment training along the new Hiawatha light rail transit line and the planned Southwest and Central lines, all of which run through low-income neighborhoods.
"In an environment where funding is scarce, making sure resources are used in the most effective way is tremendously important," Hacke said. "In low-income neighborhoods it's not just one thing. It's not that if you have affordable housing you're going to have access to jobs. It's not that if you train people for jobs they can get there without a car. We really have to think about wholistic solutions."