Leading South African educator seeks to change lives as his was changed
Brian O'Connell Visiting African Scholar Fund will expose UWC students to black scholars from around the world.
The Atlantic Philanthropies and Kresge announced today a joint investment of $500,000 (R5,726,100) to establish The Brian O'Connell Visiting African Scholar Fund. The fund will bring visiting scholars and scientists of African descent to the University of the Western Cape in South Africa.
UWC is rated in the top 10 on the African continent. It leads in physics, biology, biochemistry, molecular biology and genetics. UWC is also committed to addressing the barriers to change in South Africa. It produces the largest number of black and female science graduates in the South Africa.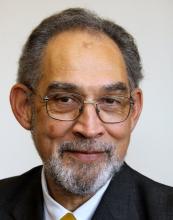 The Scholar Fund will build on these strengths and honor the impact of its former Vice Chancellor and Rector Brian O'Connell. O'Connell is credited with leading the university from near bankruptcy 13 years ago to become the educational powerhouse it is today. O'Connell retired last month and is succeeded by UWC Professor Tyrone Pretorius.
O'Connell grew up in apartheid South Africa. His family was forcibly removed from their home in Cape Town's District Six – along with estimated 60,000 other residents – when the apartheid government razed the neighborhood to make way for whites-only development. "Coming out of South Africa, the very idea that black Africans could do science was absurd," he says.
As a Fulbright scholar at New York's Columbia University in the 1980s, O'Connell was "stunned, humbled and overjoyed" to meet highly regarded black scientists from Africa. The Scholar Fund will expose today's students at UWC to the same caliber of black African scholars as those who revolutionized O'Connell's own life and thinking as a South African educator.
Support from The Atlantic Philanthropies and Kresge augments a cumulative total investment in UWC of more than $40 million (R305,416,000) from the two philanthropies since 2002. That funding includes support for the construction of a state-of-the-art six-story Life Sciences Building, which includes two floors of instructional laboratories and four floors of research labs. The building brings together all of the life sciences offered at the university under one roof and is considered the most sophisticated such facility on the continent.
Kresge's support comes from its Education Program, whose staff members have worked with O'Connell to help promote the kind of higher education attainment that can drive democracy and economic development in South Africa.  
"It will be difficult for South Africa to foster scientific, medical and business innovation without the support of a thriving higher education sector," says Rip Rapson, Kresge's president and CEO. "Brian O'Connell has provided exceptional leadership in strengthening the University of the Western Cape and building it into an exemplary institution that, in particular, encourages black students to pursue careers in the sciences. The Brian O'Connell Visiting Scholar Fund promises to build on that tradition of achievements."
O'Connell says the success of University of the Western Cape is a metaphor for Africa in breaking the barriers to change "with passion, but understanding."
"Our challenge is to shift the minds of the majority of South Africans to embrace change, through science, in the shortest possible time and with the help of the best possible models," says O'Connell. "We believe that can best be accomplished through exposure to English-speaking scientists of African descent, young and old from all over the world."