Kresge's Human Services team brings together partners as it emphasizes learning, collaboration
Kresge's Human Services Program team recently gathered about 30 partners to discuss opportunities for strengthening the sector so it can better help low-income people enter the economic mainstream.
The gathering in Washington followed the Center on Budget and Policy Priorities' annual State Fiscal Policy Conference.
"It was chance for us to have leaders from organizations we fund come together, learn from and about one another, and begin to think about ways they might collaborate or draw on their colleagues expertise and insights," says Kresge's Guillermina Hernandez-Gallegos, who directs the foundation's Human Services Program. "These are great organizations with lots of talented staff members. They work across a spectrum of issues and with a varying focus on local, state and federal policies. This is the first time our program has created space for them to explore synergies in their work."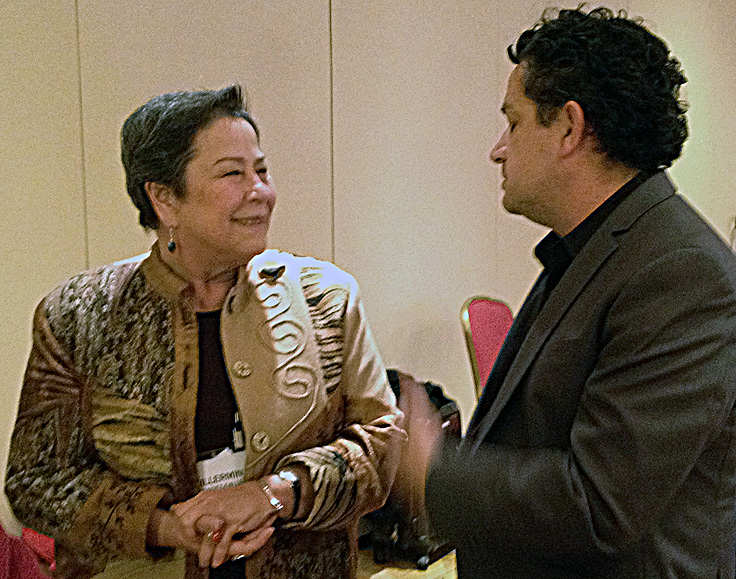 The convening was among the first in a series that Kresge's Human Services team plans to hold. "This will be a real point of emphasis for us in 2013," says Hernandez-Gallegos. "As a foundation, we have learning agenda and, as a team, we see convenings as an important tool for advancing our goal."
The Human Services Program works to expand access and opportunities for vulnerable, disadvantaged and low-income people by strengthening nonprofit organizations and networks, and generating new knowledge about efforts to ameliorate and, create pathways out of poverty.
Participants in the gathering included representatives of legal aid, education, food security agencies and other human-services providers along with a number of networks like The Alliance for Children and Families, Inc. The National Alliance for Hispanic Health, United Way Worldwide, The National Human Services Assembly. And staff members from those organizations did quickly find common ground.
"Crisis brings opportunity," observed Elizabeth Mason, CEO of the national nonprofit Single-Stop.
With ongoing pressure on available public and private resources, there's urgency about the need for human service organizations to develop next-generation models to create pathways out of poverty and to support their own work.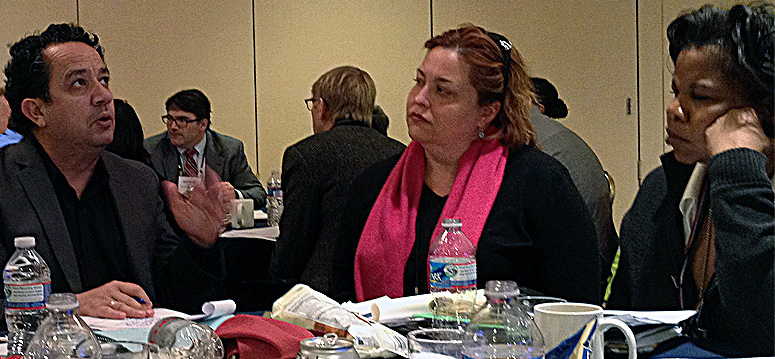 Funders, including federal agencies, are supportive of fresh approaches. "We all see it," says Mason. "The truth is they're looking for us to push the envelope more."
Other participants talked about new partnerships with the private-sector, the role of race in poverty, continuing to adapt in an ever-changing environment, collecting and making use of data, and the goal of providing a springboard for disadvantaged Americans to reach the economic mainstream.
"Sharing knowledge adds to the human service sector's collective impact," says Hernandez-Gallegos. "This is just one step, but when you bring people together in a place where they can largely put aside their day-to-day concerns, powerful things can happen. Many of these people have never met before. Just making that happen is important."