Kresge's campus: 5 sustainable things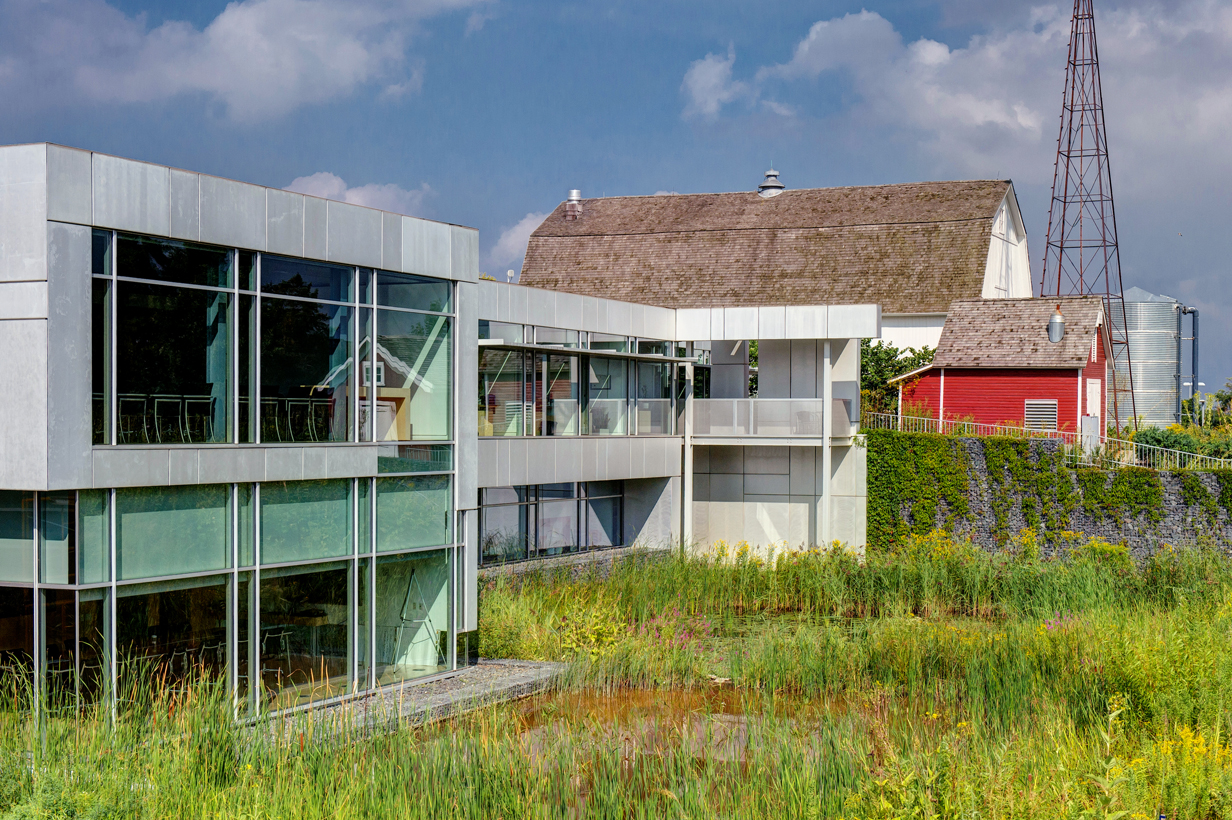 Kresge's headquarters is nestled on the remaining three acres of what was once a 300-acre dairy farm in Troy, Michigan, outside of Detroit.  Ringed by a phalanx of towering office buildings along a busy suburban corridor, we've created a pocket oasis of native plants, ponds and environmentally-gentle systems that help reduce our impact on the community, and the planet.
In appreciation of Earth Day, Monday, here are five interesting things about Kresge's sustainable campus:
Using Earth's (and Sun's) Energy: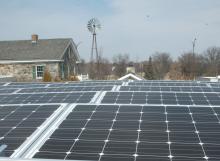 Forty geothermal wells with six miles of pipes plunge up to 500 feet beneath our parking lot, bringing constant 55-degree water into the facility's pumps which disperse it throughout the building. The system virtually eliminates the need for supplemental heating and cooling from fossil fuels by taking advantage of the Earth's constant temperature.  A 40-kilowatt, 140-panel rooftop solar array installed in 2016 provides a significant portion of the electricity for the building, and a separate solar panel runs aeration pumps in the ponds.
Going Native: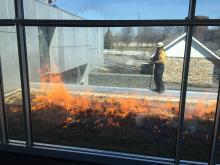 Two wetland ponds surrounded by a lush, green landscape of native drought-tolerant plants and trees are home to ducks, geese, rabbits, and other small critters. Herons, turkeys and a fox make occasional appearances. The landscape is refreshed each spring with a controlled burn to manage invasive species and allow prairie plants to regenerate. No herbicides, pesticides or gas-powered tools are used on the landscape. More native plants sprout from five green living roofs.
Water Wonderland: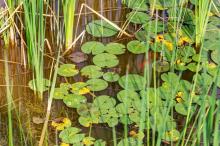 The ponds have multiple purposes. All rainwater captured on the grounds – including permeable parking lot pavement – drains to the ponds. Excess is pumped into a storage cistern and used to water the landscape and the foundation's five living green roofs. We discharge virtually no stormwater to the municipal sewer system, and rarely use municipal water supplies for irrigation.
Working With Nature: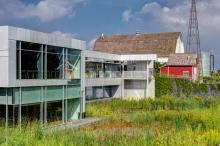 The placement of the building itself is intentional, embedded below-grade and cradled by a soil berm that provides stability and natural insulation. The building is oriented to harvest daylight and reduce the need for supplemental lighting. Interior light shelves and exterior sunshades work together to maximize indoor lighting while shielding workers from direct summer sun.
Indoor Oasis: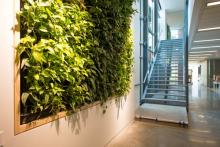 Workspaces are designed to foster health and well-being with features like indoor water walls that provide humid air in cold, dry months; construction methods using zero- or low-emission materials; indoor green "living walls" with live foliage providing air purification; and four outdoor seating/working/eating areas encourage open-air meetings and meals.
Lots more information about Kresge's sustainability efforts is included in this brochure (PDF).
###