Kresge's 2012 annual report highlights efforts to expand opportunities for vulnerable people living in America's cities
In companion video, Rip Rapson discusses rationale for concentrating work in cities.
The Kresge Foundation's 2012 annual report is now available online, along with a companion video from the president, Rip Rapson.
The report details the foundation's grantmaking in 2012, covering 410 awards totaling $130.5 million, with $150.3 million paid out over the course of the year.
It also announces the 89-year-old foundation's decision to concentrate its grantmaking and investing in and around the nation's cities.
"Cities are great incubators of genius, creativity and possibility," Rapson says. "But they also can be incubators of adversity. It's the adversity we want to change."
For more than a year now, the foundation has been progressively concentrating more and more of its work in cities. As Rapson explains, a majority of the population lives in and around cities. "Because of this, we believe working in cities gives us the greatest potential to expand opportunities, particularly for those experiencing poverty and hardship."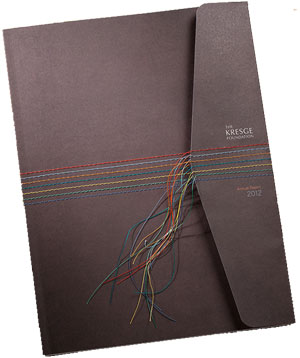 The 116-page report features Kresge partners in cities across the United States, describing their efforts to expand opportunity through arts and culture, education, work in the environment, health, human services and community development efforts in Detroit.
"As a strategic philanthropy, we aim to advance specific objectives," writes Elaine D. Rosen, chairwoman of the Board of Trustees, in the annual report. "We have a more complete tool set to view issues broadly, to take measured risk and to advance opportunity for low-income and vulnerable people."
Rosen's letter discusses the emergence of Kresge's Social Investment Practice and its ability to bolster grantmaking with investments such as loans, loan guarantees and linked deposits. Begun just a few years ago, the Social Investment Practice now has 33 active commitments representing $52 million in program-related investments.
The print version of the report will reach several thousand philanthropic, public- and private-sector, and academic leaders, as well as Kresge partners. Like other recent reports, a copy will be archived at kresge.org.
Stay connected with The Kresge Foundation: Subscribers can choose the type of information they want to receive and how they want to receive it – email, RSS feed or social media.