Kresge supports KaBOOM! and Rails-to-Trails efforts to bring play, physical activity to nation's cities
Exercise is good for body, mind and spirit, but what do you do if you live in a neighborhood without safe places to play, walk or ride a bike?
Two organizations — KaBOOM!and Rails-to-Trails Conservancy — are working with communities across the nation to increase recreational opportunities so residents can be physically active. Each group also has developed informational materials to help cities, school districts and community organizations make the most of their resources, from underused playgrounds and vacant lots to bike and pedestrian paths.
"Physical activity is key to maintaining a healthy weight. The ways the environments where we live, work, learn, and play are designed and built — for example, whether there are sidewalks or bike lanes — influence how physically active we are," according to a recently released study from the Institute of Medicine.
As part of its commitment to creating healthy environments for low-income families through housing, food, transportation and the built environment, The Kresge Foundation has awarded grants to KaBOOM! and Rails-to-Trails Conservancy.
KaBOOM! Playing Smart
"We envision a great place to play within walking distance of every child's home," says Danielle Marshall, director of community engagement at the Washington-based KaBOOM!. "Outdoor play helps children get exercise and develop gross motor skills."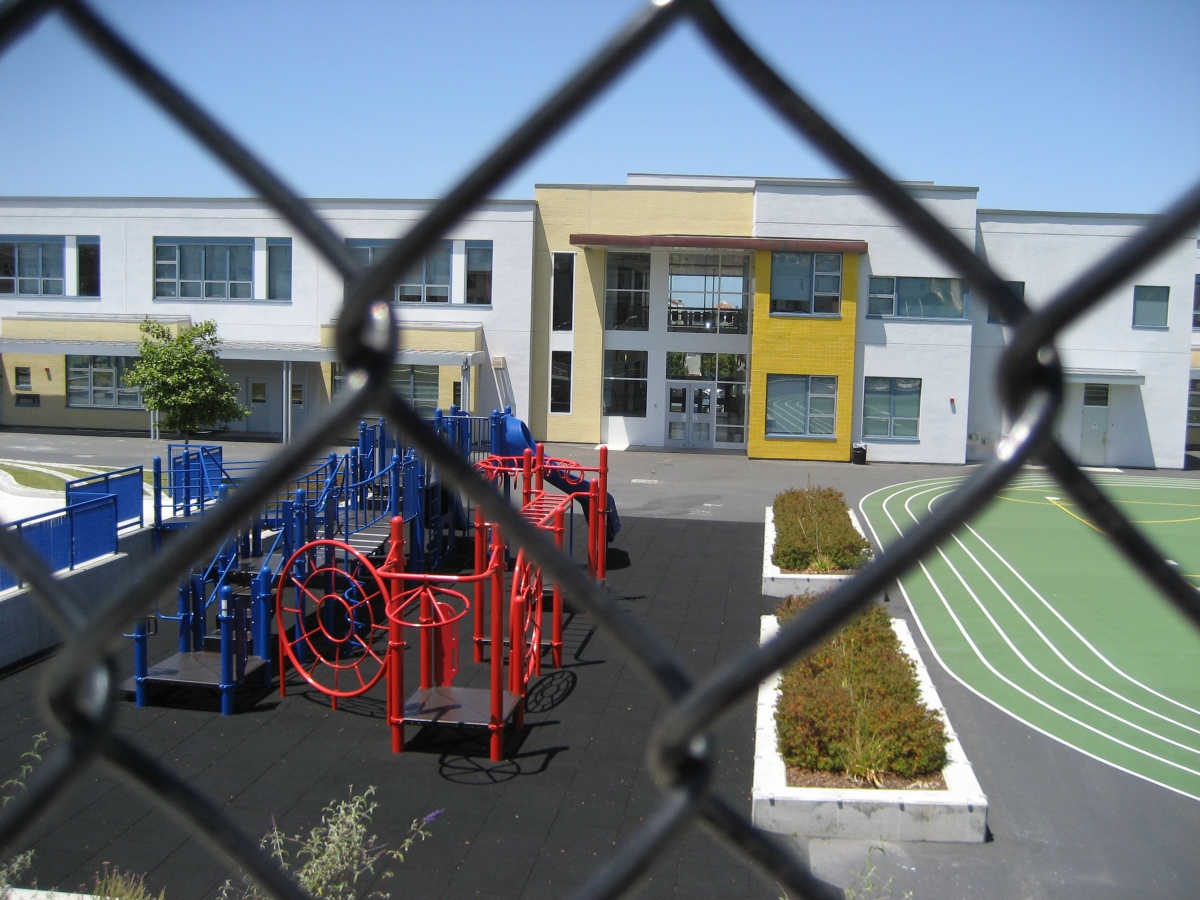 Currently only one in five American children lives within walking distance of a public park or playground, Marshall says. "Public schools might have a variety of recreational facilities — gymnasiums, playgrounds, fields, courts and tracks — but they often close their property to the community after school hours."
KaBOOM! reports that a 2006 study found only 29 percent of the nation's public and private schools provided open access to their physical activity spaces and facilities outside of normal school hours. Researchers also report that non-white and lower-income neighborhoods were twice as likely as higher-income white neighborhoods to lack even one facility for physical activity.
In 2010, Kresge awarded a three-year $300,000 grant to KaBOOM! to promote joint use agreementsamong schools, municipal governments and others to increase recreational opportunities in low-income communities where neighborhood playgrounds are often locked up and inaccessible. Joint use agreements spell out who is responsible for details such as staffing, maintaining facilities and insurance, and encourage the pooling of public and private resources to expand community access, Marshall says.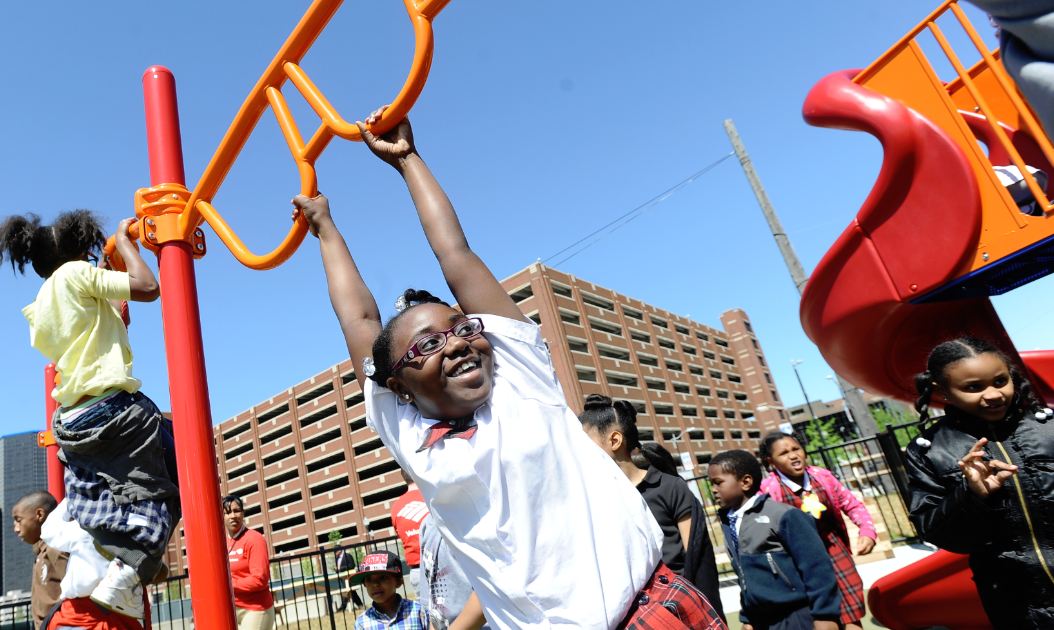 Working with ChangeLab Solutions(previously known as Public Health Law & Policy), a nonprofit dedicated to building healthy communities, KaBOOM! used part of the Kresge grant to create a free online toolkit, "Playing Smart: Maximizing the Potential of School and Community Property through Joint Use Agreements." The Robert Wood Johnson Foundation also contributed to the toolkit, which contains guidelines and templates to expand access to school recreational facilities and case studies of successful joint use agreements. Here are some examples:
Niagara Falls, N.Y.
The city entered into four joint use agreements, including with a police athletic league and local housing authority, to replace old, marginal basketball courts that were a public nuisance. The new state-of-the-art 4.5-acre Legends Basketball Park has become a hub for leagues and after-school activities, including a mentorship program for at-risk youth. Sixty public and private organizations support programming at the park. The city invested $280,000 and received $35,000 from individuals and businesses in addition to $30,000 in tax revenue from a casino for the project.
Greenbelt, Md.
Greenbelt, the first U.S. federal housing project, was designed in 1935 to be a self-contained, pedestrian-friendly city, with its own schools, businesses and recreational facilities. When homes were privatized in the 1950s, some neighborhoods formed homeowners associations. By 2000, Greenbelt had 66 playgrounds. Of those, 25 were owned by homeowners associations and not open to the public because of concerns about liability and maintenance. New joint use agreements entered into by the city and the homeowners associations have opened up Greenbelt's playgrounds to all children, regardless of where they live. The city covers 75 percent of the cost of new playground equipment and resurfacing. The homeowners associations are responsible for fencing, landscaping and trash collection, Marshall says. In addition to providing a safe place to play, Greenbelt's playgrounds foster community. One homeowners association had spent only a few thousand dollars over several decades on its playground. Recently, the group spent more than $150,000 because it saw the value of pooling resources, Marshall says.
Hernando, Miss.
In 2009, the city contracted with the owner of a vacant lot to turn it into a much-needed field for a soccer league. The owner, who had tried unsuccessfully to sell the lot, now collects rent on the property. It's mowed by the city. The owner is indemnified when the property is being used by the city but is responsible for it at other times. The soccer program has grown by 50 people each year since the agreement was put in place.
Some joint use agreements start with playgrounds and evolve to open school buildings for programs such as adult education or computer classes. "This is a cost-effective way to create play spaces and utilize resources we already have to fill in gaps and to develop a community hub," Marshall says.
Rails-to-Trails Urban Pathways Initiative
The Rails-to-Trails Conservancy, which has helped create more than 20,000 miles of rail-trails in communities across America during the past 25 years, launched its Urban Pathways Initiative in 2009. The initiative promotes equitable investment in underserved communities through programs and improvements that enhance access to and encourage use of trails in urban areas.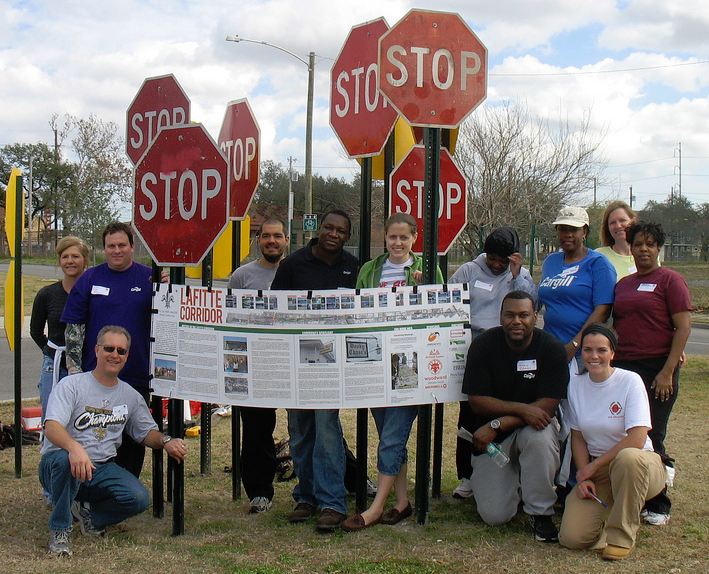 Eighty percent of the U.S. population lives in metropolitan regions, says Rail-to-Trails President Keith Laughlin. In 2004, the conservancy board set a goal: By 2020, 90 percent of Americans would live within three miles of a trail system. "The only way we'll succeed," Laughlin says, "is by working in areas with high population density."
Visible trails, dedicated to walking and biking, are critical in cities where pathways often become hidden from potential users because they blend in with existing urban landscapes and complex street networks, Laughlin says.
Through an Urban Pathways Initiative, Rails-to-Trails is providing technical assistance, community outreach services and program support to community groups in Cleveland; New Orleans; and Washington; Compton, Calif.; Springfield, Mass.; Camden, N.J.; and Jacksonville, Fla. Kresge awarded a three-year, $975,000 grant in 2008 for the Urban Pathways Initiative, which included establishing the National Learning Network. The network promotes information sharing and provides technical assistance for bicycle and pedestrian professionals and community advocates who work on trail development, management, maintenance and programming.
In the past, our philosophy was "if you build a trail, they will come," Laughlin says. "That philosophy doesn't always work in urban areas. Because of crime or perception of crime, people don't see trails in city neighborhoods as places to be active."
Urban Pathways Initiative works with local partners to increase trail usage. Local wisdom and community connections help increase trail usage and make them safer, he says. Activities range from giving away bicycle helmets and connecting trails to nearby schools, to hosting events on trails and improving lighting. "We have found the more people use trails, the safer the trails become. When people ride and walk together, it discourages crimes against individuals," Laughlin says.
Rails-to-Trails has convened three national summits on shared-use pathways in urban neighborhoods since 2010. More than 100 advocates of urban pathways from 25 cities gathered in New Orleans, Cleveland and Camden to share lessons learned and strategies for encouraging trail use and stewardship, Laughlin says.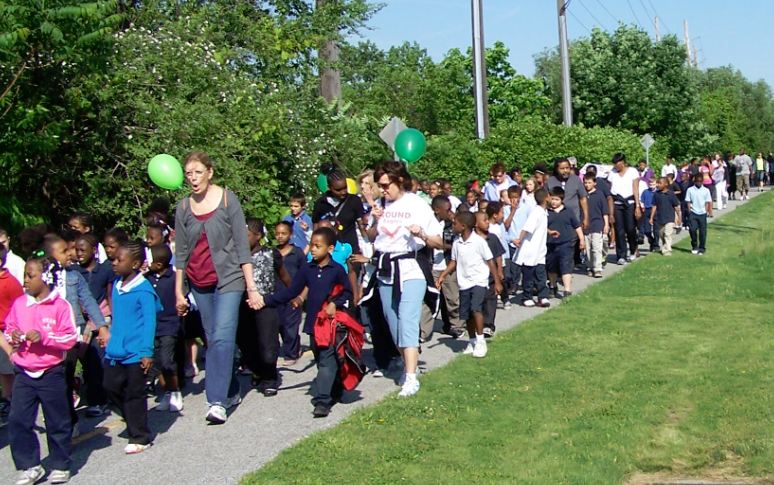 Cleveland's Morgana Run Trail is an Urban Pathways Initiative success story. Rails-to-Trails partnered with the city and Slavic Village Development, a nonprofit economic development corporation, to enhance visibility and use of the 3.5-mile trail. The Morgana Run Trail has become part of housing revitalization efforts and a marketing tool for the area. When the neighborhood needed a new elementary school, it was built along the trail so children could safely walk or bike to school and get exercise.
Urban Pathways Initiative assists with trails in urban neighborhoods, focusing on entire trails or segments of trails closest to residential areas. Depending on real estate values and existing structural conditions, it costs $500,000 to $1 million per mile to develop an urban trail, Laughlin says. The investment can have huge payoffs in terms of improved health and transportation for residents without cars.
WHY IT MATTERS
Two-thirds of American adults and one-third of children are overweight or obese. Without major changes, by 2030, More than 40 percent of American adults will be obese, and 11 percent will be severely obese, compared to 6 percent today, the Institute of Medicine projects. The United States now spends $190 billion annually to treat obesity-related illnesses.
Although people are 38 percent more likely to exercise when they live within one mile of a park, those who live in low-income neighborhoods often have less access to green space and desirable recreation areas. A 2011 study in California, for example, found that communities with the lowest income levels and highest concentrations of people of color had access to less than 2 percent of the green space available on average to all residents of Orange County.
"We are scratching the surface in terms of need and are developing a second phase of the Urban Pathways In
itiative program," Laughlin says.
David Fukuzawa, director of Kresge's Health Program, says the Urban Pathways Initiative and joint use agreements fostered by KaBOOM! are promising place-based innovations — programs that focus on neighborhood planning, comprehensive services coordination, human capital development and neighborhood revitalization.
"Rails-to-Trails Conservancy has a strong brand and credibility when it comes to spotlighting the need for trails and other recreational opportunities in urban and rural places," Fukuzawa says. "It is creating locally replicable models for other communities to follow. Already we are seeing more urban trails being created independent of Rails-to-Trails."
The Health Program supports efforts to promote conditions and environments that lead to positive health outcomes for all Americans by improving the environmental and social conditions that affect health, and by improving access to high-quality health care.
The joint use of schools is one of the most important mechanisms to emerge to secure and create safe places for kids to do physical and out-of-school activities, says Fukuzawa. "Schools in low-income neighborhoods often are the only places for children to recreate. KaBOOM! built its reputation constructing playgrounds using sweat equity and civic engagement. Now it also is recognized nationally for its expertise and success with joint use agreements," he says.