Kresge president discusses foundation's changing approach on radio show
Kresge Foundation President and CEO Rip Rapson recounts the foundation's evolution from specializing in capital challenge grants to a broader, more strategic approach and the changing role of philanthropy nationwide in the latest episode of "The Business of Giving," a New York-based radio show.
Interviewed by host Denver Frederick, Rapson recalled Kresge leaders' desire to move beyond merely supporting brick-and-mortar projects and add "leverage" to building grants to get nonprofit organizations on the most stable footings possible when he was recruited to become president and CEO in 2006.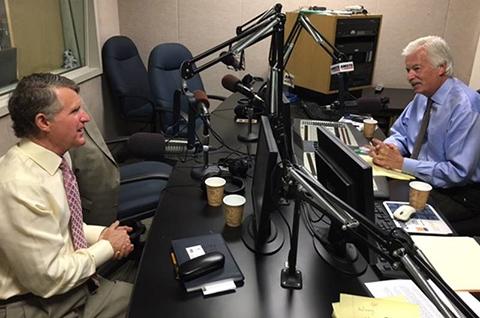 Detroit seemed to be entering an "energetic, new phase" in 2006, Rapson said, but scandals involving the administration of then-Mayor Kwame Kilpatrick and the Great Recession that began in 2008 left the city in economic turmoil, with massive debt and intractable structural deficits.
As Kresge and other foundations worked to create "civic scaffolding" that would carry the city through the economic crisis, Detroit's financial problems culminated in the largest municipal bankruptcy in U.S. history. As part of the case, Kresge and other foundations contributed hundreds of millions of dollars to an effort that became known as the Grand Bargain, which protected city pensions and the collection of the Detroit Institute of Arts from creditor claims and sped resolution of the case, avoiding years of costly litigation.
Rapson and Frederick also discuss translating lessons learned from Detroit's experience into work in cities across the country.
"The Business of Giving" airs on WNYM AM 970. The interview with Rapson is also available as a podcast.