Kresge partner tackles air pollution in low-income communities around Los Angeles
Liberty Hill works for healthy air and promotes economic benefits of green jobs.
Ashley Hernandez remembers the day a drilling rig was erected in the field near her family's home in Wilmington, Calif., 20 miles from downtown Los Angeles.
"We saw a big skyscraper-like structure going up, and then the company started drilling for oil," she recalls. Before long, Ashley and her mother were both sick.
Although California has agencies focused on emissions from industry and from sources like vehicles, polluted air causes 1.9 million lost workdays and more than 1 million school absences statewide each year. The California Air Resources Board puts the cost of air pollution-related hospital charges at more than $25 million and estimates it causes 19,000 premature deaths a year.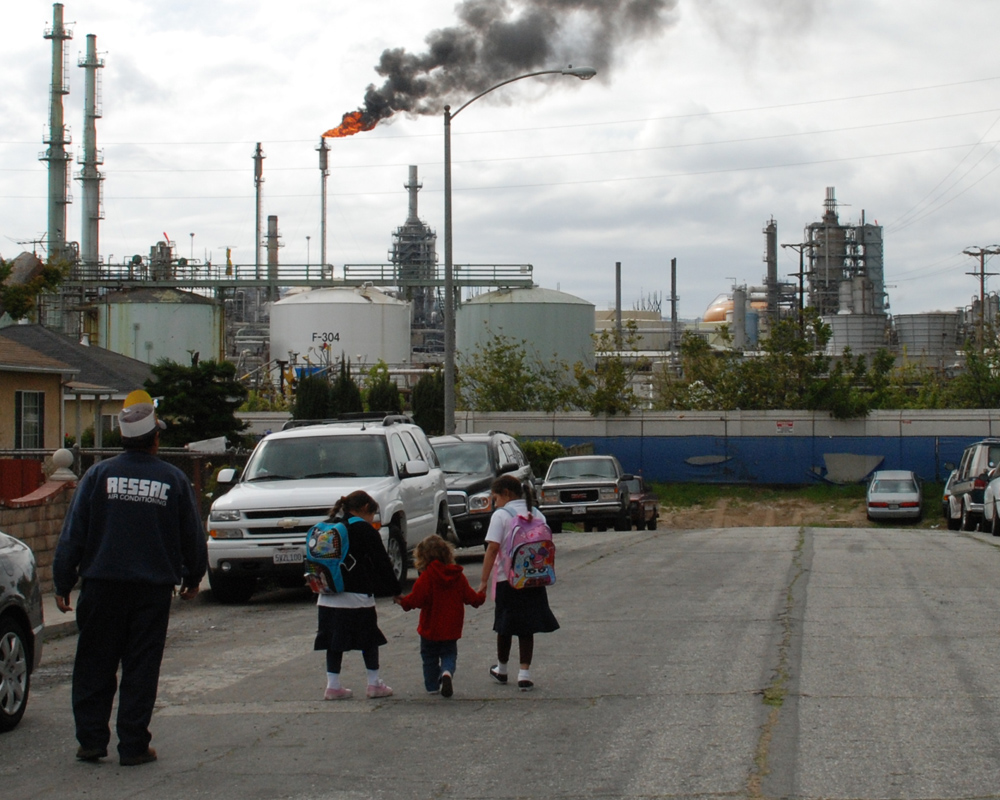 Ashley, now 18, missed two weeks of school due to an eye infection linked to particles released into the air near her home. "My doctors told us, 'don't open your windows,'" she says.
Now, as a volunteer with Communities for a Better Environment, Ashley is among the Los Angeles-area residents working through community organizations that participate in the Los Angeles Collaborative for Environmental Health and Justice.
A project of the Liberty Hill Foundation, the collaborative has engaged residents, academic researchers, municipal officials, and regulators in a grass-roots effort to clean up and green up low-income and minority communities affected by emissions from nearby industries and transportation hubs. The long-term goal is to establish local environmental-health and land-use policies that will reduce pollution and the health problems its causes, and – at the same time - revitalize the economic base with green enterprises. The Kresge Foundation has supported the project since 2008.
"Our community of Wilmington suffers from multiple sources of pollution produced by heavy industry, railroads, diesel trucks, port operations, and oil refineries," says Jesse N. Marquez, executive director of the Coalition for a Safe Environment, a collaborative member organization. "(Establishing) a local land-use policy to reduce air emissions from these sources and prevent toxic industries from locating and expanding close to homes and schools would really help to reduce asthma, respiratory-health problems, leukemia, and other cancer risks in our community."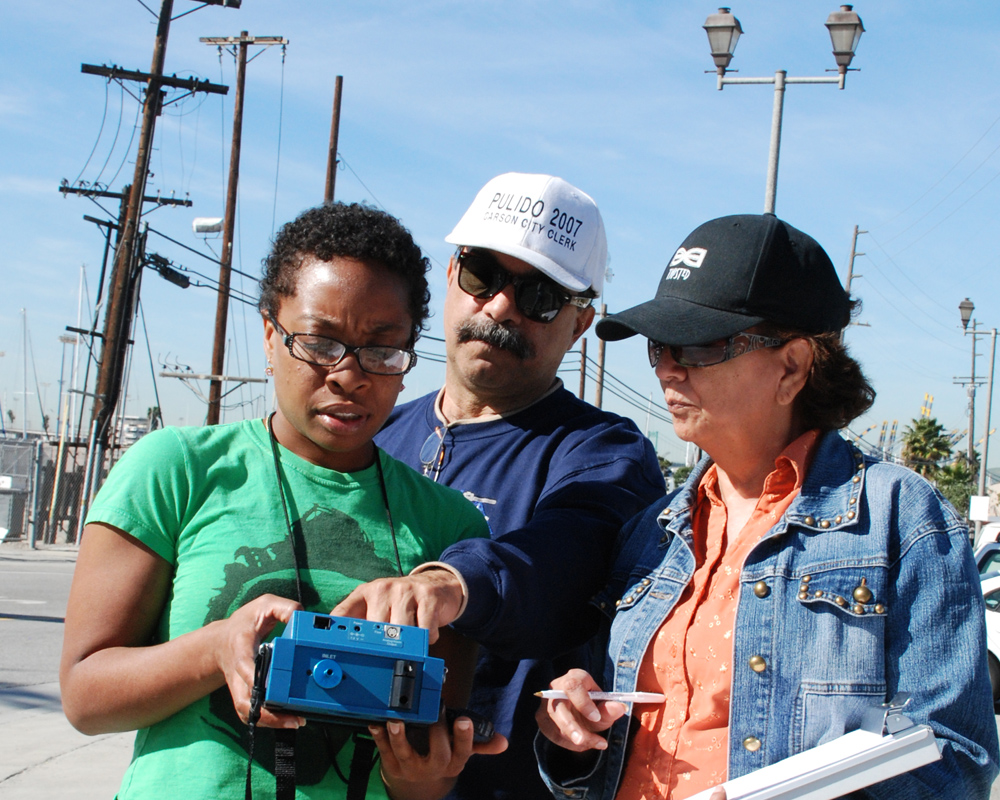 Scientific evidence has shown that disproportionate health risks from toxic air emissions are concentrated in low-income communities of color. This problem is particularly acute in the Los Angeles area, which has grown into a center for industry, transportation, and shipping facilities.
Ten years of research has identified problems that result when people and industries sit side by side. That work highlights the role local government can play in developing policy solutions, says Michele Prichard, director of Liberty Hill's Common Agenda program. The Common Agenda program facilitates community partnerships and collaborations. "We are taking a pilot approach by urging communities to create special 'green zones' that focus on preventing further deterioration of air quality, reducing current harmful emissions, and revitalizing the local economy," Prichard says.
With Kresge support, the Liberty Hill Foundation and its L.A. Collaborative partners published a comprehensive policy report, "Hidden Hazards: A Call to Action for Healthy, Livable Communities," last year and in January began a "Clean Up Green Up L.A." campaign to improve conditions in polluted neighborhoods in Los Angeles. Work is continuing on options for cleaning up polluting industries and initiating green commerce.
"The Liberty Hill Foundation has been able to connect key grassroots organizations that are working toward Kresge's goal of improving the health of vulnerable communities by reducing exposure to air pollution," says Dr. Martha Soledad Vela Acosta, program officer in Kresge's Health Program. "Our grants enable them to continue their efforts to turn policy recommendations into workable solutions."