Kresge partner to invest in digital startups addressing social determinants of health
Two digital health startups, Certintell and LivWell Health, have been selected by peers to receive $75,000 each in investment from Village Capital as part of an investment-readiness program run by Village Capital in partnership with The Kresge Foundation.
The ventures were selected from a cohort of 13 businesses attending Village Capital Health: US 2016, and using technology to address issues arising from the social determinants of health, such as income and education. Entrepreneurs attending the event evaluated each other's early stage health businesses across nine indicators of investment readiness.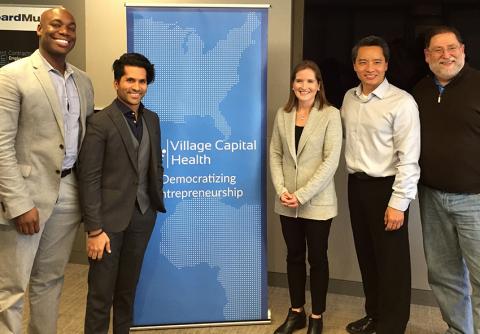 Des Moines, Iowa-based Certintell is a patient-centered virtual care application that enables low-income Americans to text, send pictures, and video chat with their care team. San Francisco-based LivWell Health offers secure, Web-based systems for post-acute and senior living providers. Both companies' technology solutions help address common health-related issues faced by low-income patients, namely challenges with connecting to healthcare providers and community- and home-based resources.
"Certintell and LivWell Health both offer solutions that will help people better manage their care, and ultimately have better health outcomes," said Kim Dempsey deputy director of The Kresge Foundation's Social Investment Practice. "Village Capital's U.S. Health investment readiness program helps fill a gap in the market by connecting emerging health entrepreneurs with access to capital and engaging peer organizations in a collaborative and supportive environment."
"Forty percent of an individual's health outcomes are attributed to social determinants, but most innovation today is focused on improving processes within the clinic, ignoring those important factors." said Village Capital CEO Ross Baird. "We are pleased to partner with Certintell and LivWell Health, innovative companies that are already helping to improve health for low-income families."
Village Capital is a venture capital firm that finds, trains, and invests in entrepreneurs solving real-world problems. Since 2009 it has been an active early stage investor, investing in more than 70 ventures across 15 countries and supporting hundreds more through our collaborative venture development programs.