The Kresge Foundation selects five Memphis organizations for Next Generation initiative
The Kresge Foundation has awarded $1.25 million in grants to five Memphis organizations committed to advancing the social and economic mobility of children and families living with low incomes.
The Memphis Next Generation (NextGen) initiative is designed to support private nonprofit and public human services organizations committed to person-centered, outcomes-based, data-driven work that advances racial equity using two-generation, whole family approaches.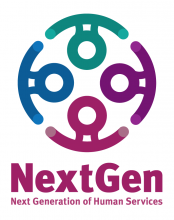 Through this initiative, Kresge's Human Services Program seeks to partner and learn with organizations that go beyond traditional human services delivery methods and move toward new ways to create permanent pathways out of poverty.
The Memphis Next Generation cohort includes:
In addition to receiving a $250,000 grant, cohort partners will also participate in a two-year learning and collaboration program.
"This initiative is an integral part of the Human Services Program's commitment to investing in America's cities," Joelle Jude-Fontaine, Kresge Human Services senior program officer said.  "Memphis is our second NextGen city, and we look forward to learning from and sharing lessons with our Next Gen cohort in Detroit in order to accelerate social and economic mobility for families with low incomes."
For more information about the Next Generation Initiative, visit Kresge.org.