Kresge Foundation introduces redesign of Kresge.org
New website offers increased functionality; simplified program descriptions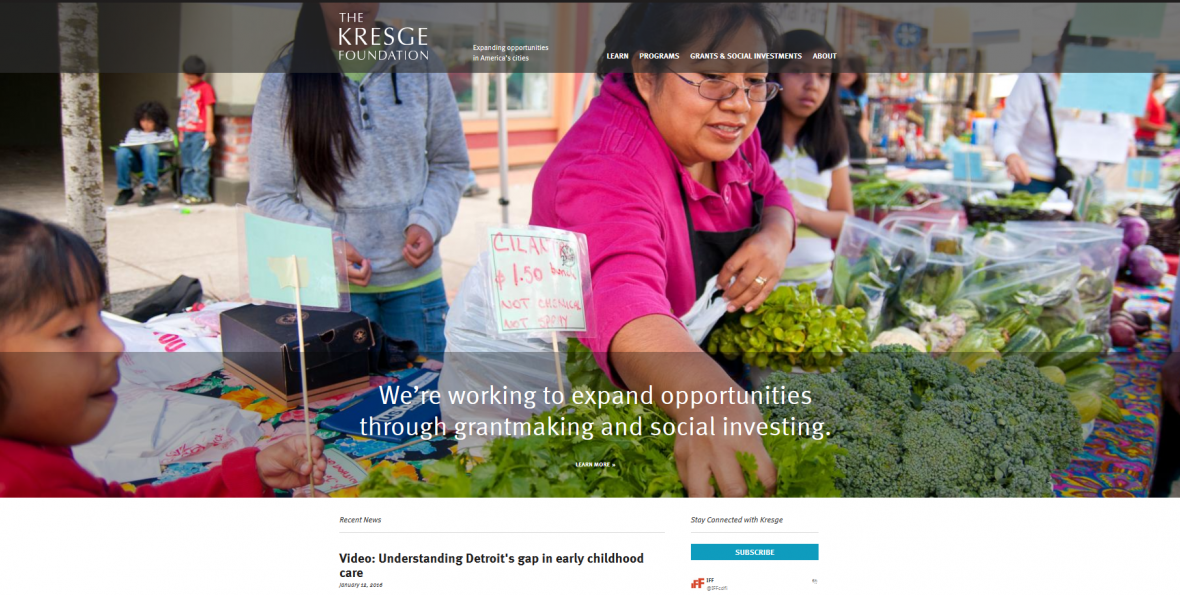 The Kresge Foundation is excited to share with you the redesign of our website, Kresge.org, which seeks to increase communication and transparency with our grantees, partners and the philanthropic community.

The new Kresge.org features a bold design paired with simplified content, updated descriptions for each of our programs and practice areas and new pages for grant opportunities. The site's functionality is also significantly upgraded resulting in enhanced search function and a mobile-friendly design. You can now enjoy the same rich experience of Kresge.org on a desktop computer, smart phone or tablet.

The changes to our website also emphasize our commitments to our grantees based on the findings and recommendations from our Grantee Perception Report (GPR). As we've shared previously, improving our website functionality will allow us to be more transparent and responsive. In addition, the site's architecture will allow us the flexibility to add new features and functions in the future.

Kresge was supported by designers and web developers at Q Ltd., information architects at The Understanding Group and developers at Forum One to design and build the site.

We invite you to share feedback about the new site with us and we hope you enjoy it.