Impact investors needed to help close persistent gaps in higher education attainment
New report by Kresge, Lumina highlights opportunity areas for impact investors to create returns
New research released today identifies opportunity for innovative impact investors to help more low-income students graduate with postsecondary degrees and help fill America's talent gap.
Education impact investing only accounts for 2 percent of global impact investing assets under management, according to a 2015 Impact Investing Survey by the Global Impact Investors Network and JP Morgan.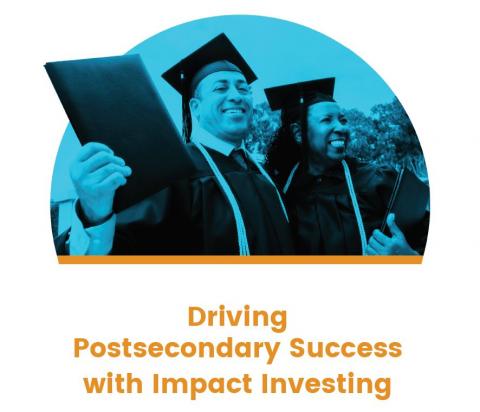 But this scan, "Driving Postsecondary Success with Impact Investing," identified strategic opportunities in which philanthropic and other impact investors could play a catalytic role to advance promising solutions. The scan was produced by Avivar Capital and funded by The Kresge Foundation and Lumina Foundation.
The scan identifies capital barriers and gaps and maps opportunities to deploy multiple forms of capital – including mission-related and program-related investments (MRIs and PRIs) – to support America's need for talent while addressing challenges such as the increasing cost of education, the changing demographics of students and the rise of enabling technologies.
Specifically, this study offers a framework that segments the postsecondary education market into four categories: learners, faculty, places of learning, and employers and then suggests various investment opportunities across those four areas within a variety of asset classes such as commercial debt, private equity, venture capital and others.
"We're committed to using all available capital tools to help more low-income, underrepresented students enroll in and graduate from college," said Bill Moses, managing director of Kresge's Education Program. "This scan helped us understand where to deploy grants, PRIs, and MRIs to advance our programmatic goals. For Kresge, we're most interested in investments to scale solutions that help reach more students. We're actively looking for those kinds of opportunities now."
Kresge has made a commitment to deploy $350 million in impact investments by 2020. Lumina launched its own impact investing strategy in 2016.
Download the executive summary of this research effort in the Kresge library.