Hurricanes Fail To Dampen Lee College's Enthusiasm for a New Performing Arts Center
Lee College in Baytown, Texas, is the first community college to complete its Kresge Challenge and receive its grant award.
TROY, MICHIGAN – A one-two punch in September from Hurricanes Gustav and Ike broke windows and tore roofing off Lee College campus buildings and flooded homes in Baytown, Texas, an industrial town 30 miles southeast of Houston. The two-year community college and local residents lost power for several weeks.
But the damage and hardship did not dampen enthusiasm or sideline efforts to complete the construction of a new Performing Arts Center, which promises to inspire students, provide space for community performing-arts groups and help revitalize the downtown district.
The $14.7 million project, supported by a $300,000 facilities capital challenge grant from The Kresge Foundation, includes the construction of a new 40,000-square-foot facility and the renovation of the adjacent McNulty Haddick building, a former Sears retail store. The combined 57,900 square feet of space will house classrooms, rehearsal areas and a recital hall. Once the ambitious 18-month project is completed, in early 2009, it will be the only performing-arts facility of its kind in east Harris County between Houston and Beaumont.
"Lee College is honored to be the first community college in the country to receive a Kresge capital challenge grant," says Dr. Dennis Topper, Lee's interim president. "The Performing Arts Center will provide a permanent home for both credit and non-credit Lee College performing-arts students, including those taking classes in drama, musical instruments, voice and audio engineering." These programs are currently housed in three 1950s-era buildings that are no longer suitable for instruction. "Without the new center, the college would have to end or severely curtail its performing-arts programming," Topper adds.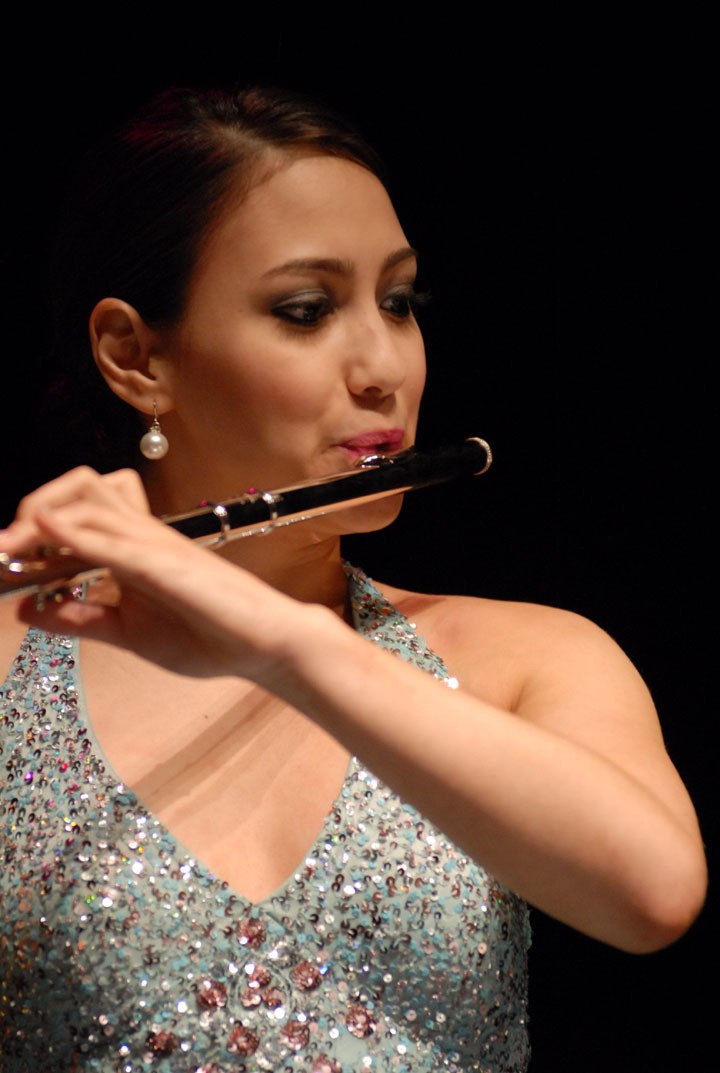 The state-of-the-art complex also will offer an exciting venue for the Baytown Concert Band, the Baytown Community Chorus and the Baytown Symphony Orchestra, which attract and develop local musical talent. Beatriz Macias joined the orchestra at age 15 as Principal Flute while still a student at Robert E. Lee High School and took non-credit music classes and lessons at Lee College.
"This was my first experience with a professional orchestra," says Macias, who was accepted at the Boston Conservatory and plans to pursue a performance career with a symphony orchestra.
Kresge's grantmaking decision reflects the foundation's support for Lee College's critical role in providing access to higher education for minority and low-income students. The Lee student body is 27% Hispanic and 28% African American; 36% of its students receive Pell grants; and 48% are first-generation college students.
The college participates in the Lumina Foundation's "Achieving the Dream" initiative, a nationwide effort to increase community-college student success and degree completion, particularly among underserved populations. It also has been chosen for the Clinton Climate Initiative's pilot program to retrofit facilities to promote energy conservation.
Finally, Lee College has made a firm commitment to remain in downtown Baytown, a state enterprise zone, and to support economic growth. Currently, the college provides a major portion of the community's workforce training and continuing education.
Just before Thanksgiving, Lee College announced it had met its Kresge challenge grant goal and successfully concluded its fundraising campaign for the $14.7 million project.
"The arts aren't just about New York City," says William F.L. Moses, senior program officer and leader of Kresge's Education Team. "With the addition of this wonderful new facility, Lee College will not only provide opportunities for critically needed workforce development and community college degrees. It also will serve as a new gateway to the downtown district and encourage Baytown residents to participate in the arts and enjoy local and guest-artist performances in a way they never have before.
"We are delighted that Lee College is the recipient of our first-ever capital challenge grant to a community college," Moses adds.