Human Services Senior Program Officer Sandra McAlister Ambrozy selected as 2016 Presidio Institute Fellow
Ambrozy will participate in Presidio Institute Fellowship program to build cross sector leadership skills to address complex social challenges
Kresge Human Services Senior Program Officer Sandra McAlister Ambrozy was selected as one of 24 professionals to participate in the Presidio Institute Fellows program. The year-long, multi-city initiative brings together professionals from multiple sectors including businesses, non-profits, educational institutions, government and philanthropy to help participants build cross sector leadership skills to address the complex challenges facing society in the 21st century.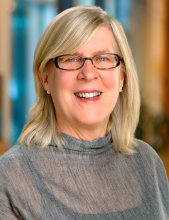 As part of the Presidio Institute Fellows, Ambrozy will learn how some of the nation's most innovative organizations participate in collaborations across government, non-profit and for-profit business sectors and will explore different approaches to solving complex challenges. Ambrozy was selected to be part of the fellowship based on her personal achievements, ability to contribute to the program as well as her desire to apply the learnings to a cross sector effort.
"We are extremely proud that Sandy will represent both The Kresge Foundation and the Kresge Human Services Program as part of the Presidio Institute Fellows," said David Fukuzawa, interim managing director of the Human Services Program at Kresge. "We look forward to Sandy sharing the knowledge she gains through the fellowship with our staff and our grantee partners."
The Presidio Institute Fellows program was created in partnership with BlackRock, McKinsey, the United States Office of Personnel Management and the White House Office of Social Innovation and Civic Participation.