Health Care Without Harm promotes disease-prevention by connecting environment and health
Participating healthcare organizations find changing facilities and products can reduce costs.
Patients at Kaiser Permanente's medical center in Modesto, Calif., notice many of the hospital's green features as soon as they arrive. Wildflowers and native plantings frame the entryway. Solar panels sprout from the rooftop. Inside, blinds and window shades admit welcome sunshine in the morning and minimize unwanted heat in the afternoon. At mealtime, food trays display an array of fresh fruits and vegetables grown by local farmers.
Other green materials and practices are less visible, but also contribute to a healthier setting for patients and staff and to lower overall costs for health insurer Kaiser Permanente. One of the nation's largest nonprofit health plans, Kaiser Permanente operates 35 hospital-based medical centers and 430 medical offices.
The company has eliminated PVC – a source of harmful dioxin and phthalate exposure – from flooring and furniture fabrics; it has replaced harsh chemical cleaners with products not toxic to humans or the environment.
"We find almost without exception that whenever we do something good for the environment, we save money or are cost-neutral," says Kathy Gerwig, vice president of workplace safety and environment stewardship officer. "In 2010, we saved $26 million systemwide through the use of environmentally preferable products, purchasing, building and operations."
The advances made by Kaiser Permanente reflect its long-term partnership with Health Care Without Harm, a nonprofit organization that promotes environmental responsibility and sustainability in the health care sector.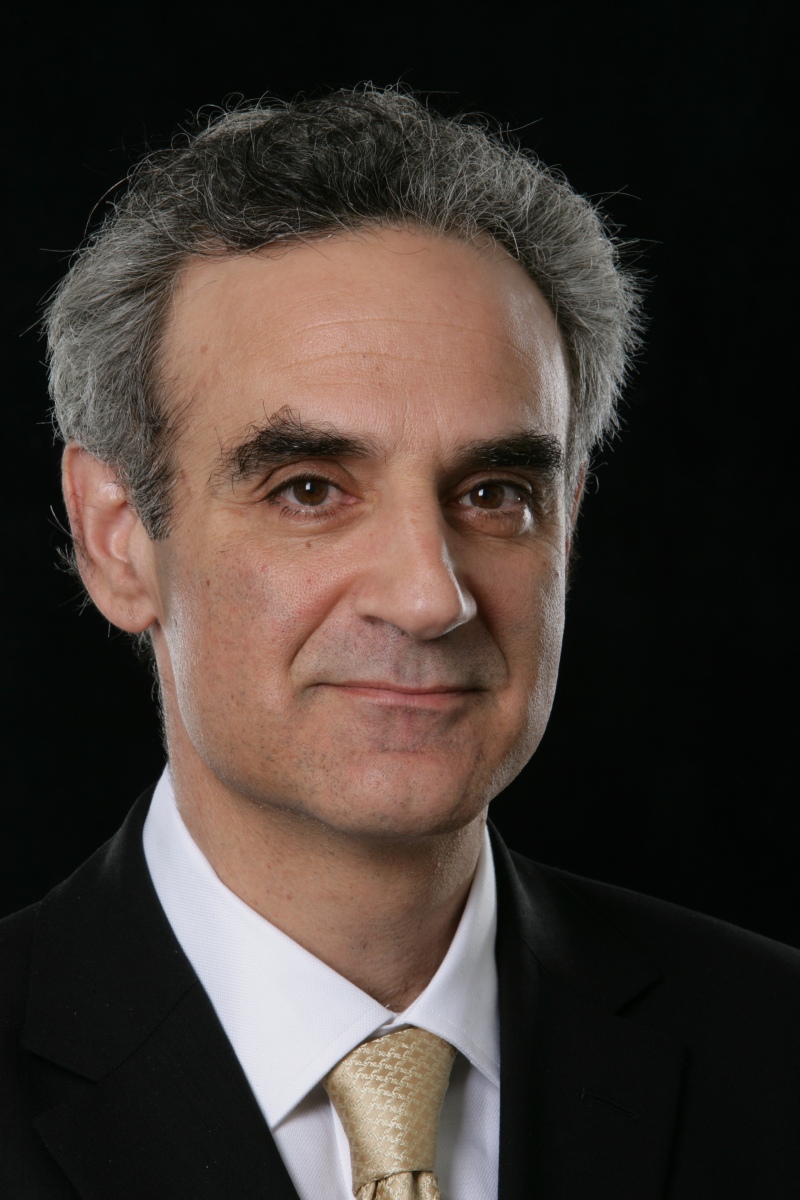 "It's becoming increasingly difficult to support healthy people on a sick planet," says Gary Cohen, who founded Health Care Without Harm 15 years ago. "The epidemic of chronic disease that's overwhelming the health care sector is linked to environmental exposures as well as socioeconomic factors, such as poverty and poor living conditions. What we're trying to do is connect environment and health in order to move toward a disease-prevention agenda for health care."
Health Care Without Harm, which receives support from The Kresge Foundation, works through its network of 450 organizations in 50 countries to identify, disseminate and support products, practices and policies designed to put the "health" back in health care. It also oversees a membership organization called Practice Greenhealth, which has attracted more than 1,200 hospitals and 60 supply-chain companies.
Health Care Without Harm led the development and publication of the Green Guide for Health Care.
Modeled on the U.S. Green Building Council's LEED rating system, the guide is the first to identify practices for the health care industry.
"The Green Guide will promote healthier, high-performance, healing environments that are efficient and cost-effective to build and operate over the course of their life while supporting the mission of health care," Cohen says. Health Care Without Harm launched the initial national training sessions for Green Guide users this past spring. Green Guide standards are being piloted in 275 hospital construction projects representing more than 40 million square feet of space.
Health Care Without Harm also is testing and refining green guidelines for health care operations. Among its recommended best practices: removing sugar-sweetened drinks and fat-laden snacks from hospital vending machines, reducing infectious waste and discontinuing the use of cleaning and other products that can trigger asthma.
"Kresge funding has enabled us to transform the vision of health care so that hospitals see themselves within the broader ecology of the communities they serve and act as a force for greater healing," Cohen says.
Health Care Without Harm hopes to harness the purchasing power of health care, which represents 17 percent of U.S. gross domestic product, to move the marketplace toward green energy, sustainable agriculture, healthy products and innovative technologies. In addition, the organization is working to mobilize health care practitioners, doctors, nurses and administrators as messengers of change in environmental-health policies. In essence, it hopes to replicate and expand the practices at Kaiser Permanente's medical center in Modesto.
"Kresge's grant to Health Care Without Harm was among the first grants we made during our transition to the new Health Program," says Kresge Program Director David D. Fukuzawa. "It signaled in many ways the new direction we are taking: toward a more environmental approach to health. It also represents a new way of supporting health care institutions, such as the center in Modesto − not for bricks and mortar, but for their capacity to leverage their assets for community health."
(A video of the history of Health Care Without Harm.)