Goodwill of San Antonio helps bring businesses, community college together on job training that changes lives
Kresge support provides assistance with students' non-academic challenges
Iliana Maldonado was eight months pregnant and working as a customer-service rep at a check printing company when the high-risk nature of her pregnancy forced her to quit her job.
Within a few months she lost her apartment because she couldn't pay the rent. With her two-month-old son and two young daughters, Maldonado moved into a small room at Sam Ministries, a San Antonio homeless shelter.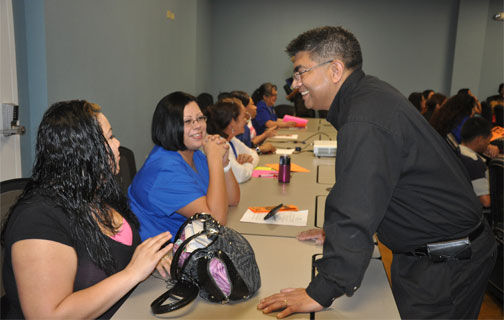 That's where she saw the flier for Goodwill Industries of San Antonio's Good Careers Academy. Unlike other training programs she'd investigated, Good Careers Academy would let her pay tuition month to month. And the program – a partnership between Goodwill and Alamo Community Colleges – would train her as a medical assistant, a job she could turn into a career, in a field that needed workers immediately.
Begun in 2010, the academy helps low-income adults navigate the path to jobs with a future, offering certificate-level training that opens the door to fields where they can earn a living wage. An advisory council of local industry leaders ensures the program provides training that'll fit the local job market.
The program includes a component called Good Choices – supported by a three-year, $900,000 grant from The Kresge Foundation. Good Choices connects students with community resources that help them manage the non-academic challenges of going back to school. A three-person staff contacts local churches and government agencies to keep an updated inventory of resources to help with things like financial issues, housing and childcare. Goodwill caseworkers direct students to the help they need.
Kresge's Human Services Program focuses on helping vulnerable, low-income people and families find pathways out of poverty. Goodwill Industries of San Antonio President and CEO Bob Dugas says Good Choices is a critical to the academy's 90 percent completion rate.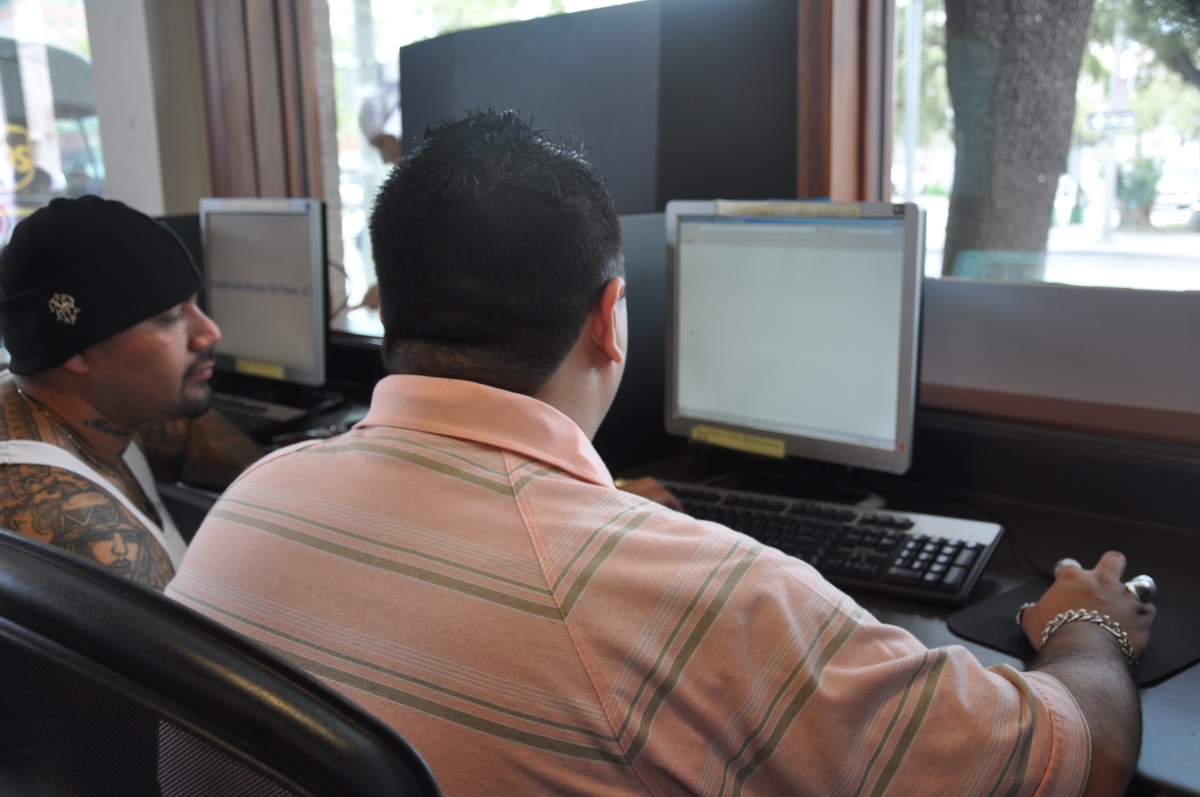 "Without (Good Careers Academy) you'd see more people continuing to stop their education when they have life challenges, and more people continuing in low-wage jobs that will never get them to the point of supporting their families," Dugas says. "…The Kresge Foundation saw the need for Good Choices to continue to have the staffing and support to keep it up to date."
The comprehensive way that Goodwill of San Antonio was able to tap into and connect its community's resources made for a compelling model, says Guillermina Hernandez-Gallego, who leads Kresge's Human Services Program.
"This is an opportunity to understand how a nonprofit can be a central convener of businesses and the community college to bring a more strategic approach to workforce development for very poor members of the community," she says.
While Maldonado worked her way through the medical assisting program, her Good Choices caseworker helped her find childcare, get an apartment and find a work-study job at Goodwill to help pay for classes. She also directed Maldonado to an organization that paid for her scrubs and her books – and at one point even paid her electric bill. And the shelter staff encouraged Maldonado to apply for a scholarship, which paid her full tuition.
It was still a difficult year, Moldonando says. Going to school, working, taking care of three young children, living at the shelter – each came with its own set of challenges. "(Good Choices) was so important. If I didn't have that I would have dropped out," says Maldonado, who landed an externship as a medical assistant two days after she graduated, and was offered a full-time position – in a job she loves – just a few weeks later.
"It's really bridging the workforce divide," says Dugas. "It makes a difference in the person's life and in the family, but it's also an economic driver. How many times do you pick up the paper and read that they're having trouble filling these high-demand jobs? It's a game-changer for the San Antonio community."