FreshLo grantees, partners launch project phase with spirited Memphis gathering
Late October convening brought together close to 100 grantee representatives and partners to explore, compare and share their projects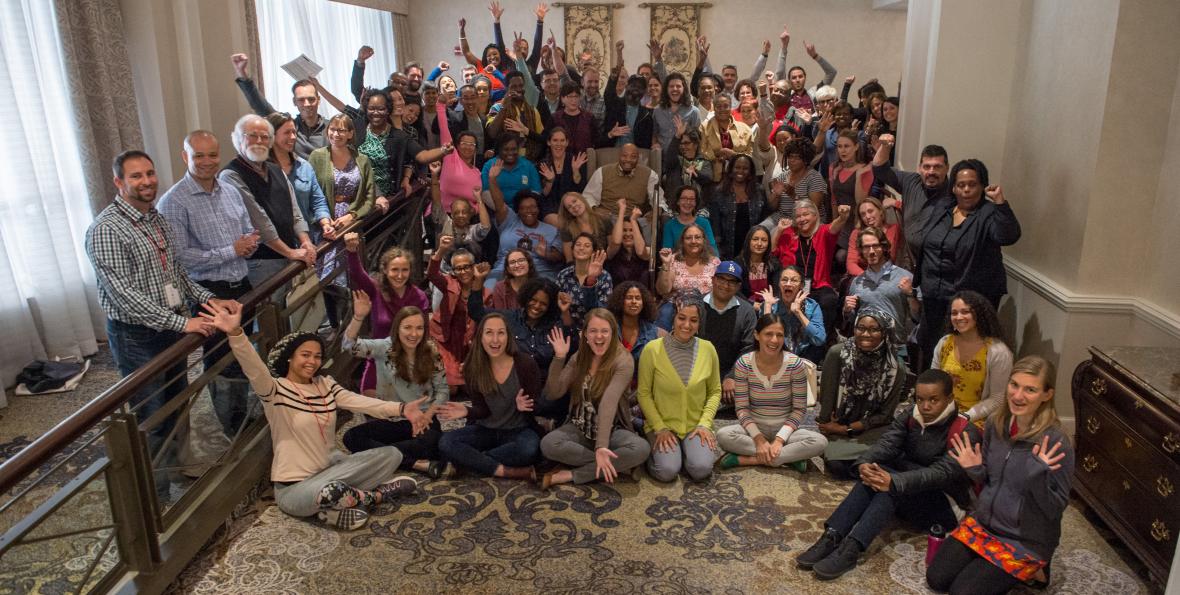 In Fresno they're creating a culinary-based business incubator to spark equitable economic development and embed food-themed cultural activities into the neighborhood.
In New Orleans they're establishing a neighborhood teaching kitchen as part of a community resource center.
In Denver, a performance and artistic space will anchor a new fresh food market and gathering space to serve as a cultural hub bringing residents together in celebrations of unity and heritage.
The projects – all part of The Kresge Foundation's innovative Fresh, Local and Equitable (FreshLo) initiative – were highlighted during a spirited October convening of FreshLo partners in Memphis, Tennessee.
Twenty-three nonprofit organizations and coalitions from across the nation were awarded $200,000, two-year FreshLo grants this September. The support will help them implement neighborhood-scale projects that increase equitable economic opportunity and improve health outcomes for residents by using approaches blending health, community development and Creative Placemaking. Each organization had completed a one-year planning phase where project concepts were created and community partners were brought on board.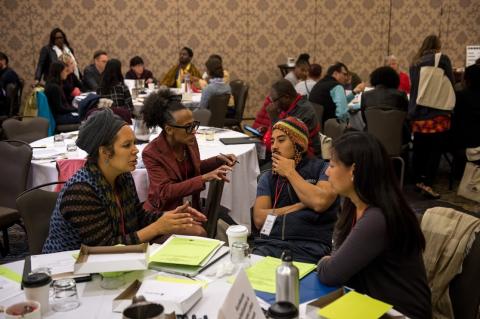 The late October convening brought together close to 100 grantee representatives and partners to explore, compare and share their projects with one another.
The high-energy gathering reunited many FreshLo partners who visited one another's project sites, participated in online learning activities and shared triumphs and disappointments during the planning year.
"These organizations' FreshLo projects are driven by local community members, who have worked very hard to identify partners and engage with all residents during the course of the planning year," said Stacey Barbas, senior program officer with the Health Program. "It was really inspiring to see how much progress each project has made and how the FreshLo principles of equity, health community development and Creative Placemaking are taking root in the communities."
Grantees participated in interactive sessions and activities during the convening, including: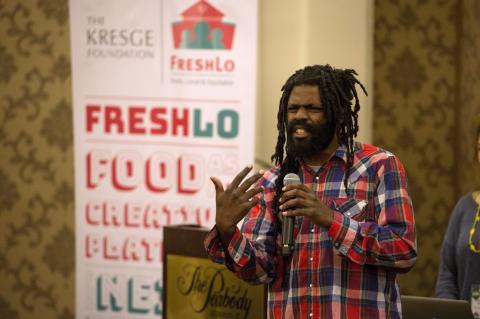 Rapid fire sessions where each grantee told the story of their FreshLo project in three minutes. 
Storytelling workshop and performances by spoken word artists Climbing Poe Tree.
Community Visits to sites including Knowledge Quest, National Civil Rights Museum and the Memphis Slim House.
Workshops on driving community change, accessing capital, and navigating conflict & power dynamics in coalitions and organizations.
Chalk-art workshops and demonstrations by artist David Zinn.
FreshLo partners said the convening built depth in their relationships with like-minded individuals and nonprofits across the country, infusing their work with a renewed energy.
"I came home so inspired and hopeful about our project and what others are doing," said Jennifer Hall, who is a part of the project led by Dream of Wild Health in Minneapolis.
The FreshLo partners will continue to work together during the next two years.
"One of FreshLo's goals is to bring grantees together so that they can learn from each other," said Michelle Johnson, program officer with the Kresge's Arts & Culture Program. "Seeing the synergies and relationships that are blossoming among the members of the FreshLo community is a signal that we are generating momentum toward that goal."
FreshLo Memphis Gathering Photo Gallery
"It's like a family reunion."

Patrice Thomas of Rainier Beach Action Coalition greets Donna Garnett of Montbello Organizing Committee while Shawn McLearen of Placeful looks on in the background. This convening was the second time grantees came together. A particpant described the 3-day convening as a "family reunion."

Performance by Climbing PoeTree

Alixa Garcia and Naima Penniman of Climbing PoeTree perform for the FreshLo community at the kickoff to the convening. Garcia and Penniman are cultural architects committed to reframing the story on the most pressing issues of our team through multi-voice spoken word, hip hop, world music and multimedia theater.

Coloring outside the lines

Chalk artist David Zinn shares technique with Sadia Nawab of Inner-City Muslim Action Network. David held a workshop "Art-Making Underfoot in the Community" on the roof of the hotel.

Alixa Garcia and Naima Penniman, also known as spoken-word artists Climbing PoeTree, lead convening attendess in a workshop, S.T.I.C.H.E.D.: Story-telling + Art as a Hammer: Cultural Activism.

Victoria Porter, also known as MVP, of Riverworks Development Corporation in Milwaukee, Wisconsin, participates in an interactive workshop lead by Climbing PoeTree.

A bit of friendly competition

With a spirit of friendly competition, Ylonda Glover of Riverworks Development Corporation races to fill in an acrostic poem as part of a workshop led by Climbing PoeTree. Attendees learned how poetry, media-making, creative interventions and collaborative art can be used to strengthen social justice movements.

Reading stories of others

Convening attendees read S.T.I.C.H.E.D. a growing tapestries of Stories, Testimonies, Intentions, Truths, Confessions, Healing, Expressions and Dreams. More than 5,000 people from across the country have contributed to S.T.I.C.H.E.D.