Four foundations announce $12 million in multiyear commitments for metro Detroit arts and cultural organizations
The Kresge Foundation, Fred A. and Barbara M. Erb Family Foundation, Hudson-Webber Foundation, and DeRoy Testamentary Foundation collaborate through common application for prospective grantees
Arts and cultural organizations across metro Detroit are invited to apply for grant funding through Detroit Arts Support, a three-year, $12 million collaboration between The Kresge Foundation, Erb Family Foundation, Hudson-Webber Foundation, and DeRoy Testamentary Foundation.
The four foundations will share a single application and review process and make independent funding decisions. This partnership streamlines the application for grantees, while allowing partner funders to review the applications thoroughly and efficiently.
Detroit Arts Support grants provide unrestricted operating dollars to Wayne, Oakland, and Macomb county nonprofits in the performing, visual and literary arts, as well as to arts service, education, media and broadcasting, and cultural heritage organizations.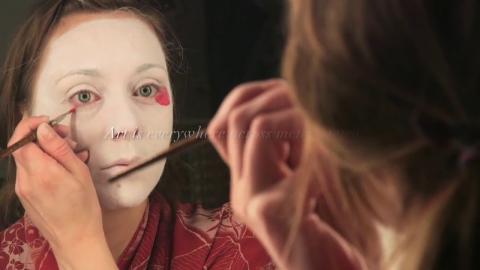 "Arts and culture feed the soul of a community. There is no revitalization of a community without their energy and spirit. That's why we believe that it is so important to nurture and support the organizations that, in turn, support artists and connect the public to the art of today and the heritage of the past," says Kresge Detroit Program Managing Director Wendy Lewis Jackson. "From grassroots operations to the largest institutions, these organizations make our cultural life possible."
Nonprofit organizations that have been presenting programs for at least two years, have the equivalent of at least one fulltime employee, have revenues of more than $100,000, and have 501(c)3 status will be eligible for grant funding. While each foundation has separate funding criteria, individual grant sizes will range from $5,000-$100,000 per year. All grants will be made in three-year commitments.
In an expansion over past years, organizations that are younger, smaller, or lack 501(c)3 status can apply for the Creators of Culture program. Creators of Culture grants will be administered by CultureSource, a member association for Southeast Michigan nonprofit arts and cultural organizations, and will award $3,000 grants to 25 organizations on a yearly basis for the next three years.
An information session on Detroit Arts Support and Creators of Culture will be offered on May 9, 2019, from 12 noon to 1:30 p.m. at TechTown, 440 Burroughs, Detroit.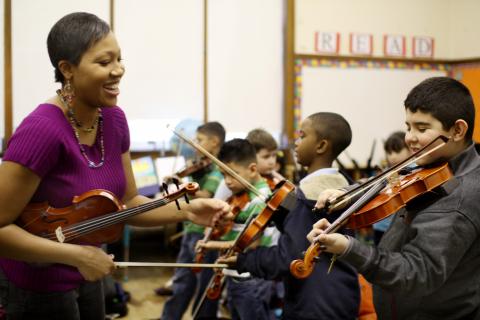 Kresge launched the Detroit Arts Support initiative in 2007, and Erb began partnering with Kresge on the application and review process in 2010. To date, Kresge and Erb have contributed $36.6 million – $24 from Kresge and $12.6 from Erb -- to more than 80 organizations.
"This has been a terrific, high-impact arts collaboration for our region, and it is exciting to see it growing to include more foundation partners," says Neil C. Hawkins, Erb Family Foundation President.
This year, the Hudson-Webber and DeRoy Testamentary foundations, both longtime funders of local arts organizations, will also participate in the single-application program. Erb and Hudson-Webber restrict grants to nonprofits based in the city of Detroit in contrast to Kresge and DeRoy's three-county approach.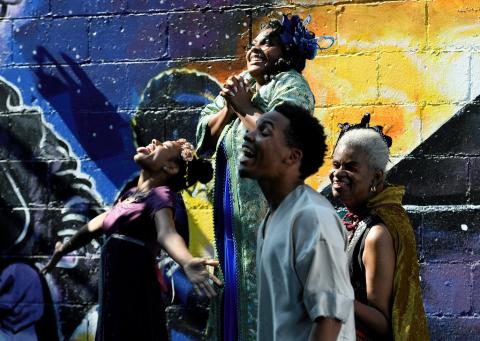 "We are excited to partner with our colleague foundations to streamline access for funding towards Detroit's arts and cultural institutions," says Melanca Clark, president of the Hudson-Webber Foundation.
"We believe that the arts community plays an essential role in stimulating the vitality of our communities, delivering arts and cultural experiences that lift authentic stories and voices of Detroit, past and present, and serving as a window through which Detroiters can access arts and culture programming from across the nation and world," says Clark. "We anticipate that through the delivery of quality, accessible, and engaging cultural programming, that these investments will further stimulate the unique character and spirit of Detroit and Detroiters."
"We are excited to be part of this collaboration to support the vitality of the arts and culture in our community," says Julie Rodecker, president of the DeRoy Testamentary Foundation. "Art enables cultures to express what they can't accomplish by other means and gives us a better understanding and appreciation of the world around us. This is an important area of need to support and fortify."
Applications for Detroit Arts Support and Creators of Culture are available from now through Monday, June 10, 2019. Detroit Arts Support applicants must apply through Kresge's online FLUXX system. (This requires a FLUXX account, registration for which takes two to three business days. Groups are encouraged to allow sufficient time for registration and application completion before the deadline.)
Applicants to Creators of Culture can apply on CultureSource's website.
Grants will be announced jointly in September.
Read Detroit Arts Support application guidelines.
Read guide to using Kresge's online FLUXX system for Detroit Arts Support.
Go to the online FLUXX system.