Dr. Jane L. Delgado Weaves Everyday Stories with Concise Medical Information to Create a Practical Healthcare Guide for Latinas
As a clinical psychologist, the author focuses on persuading readers to pay greater attention to their own healthcare and to adopt healthy behaviors.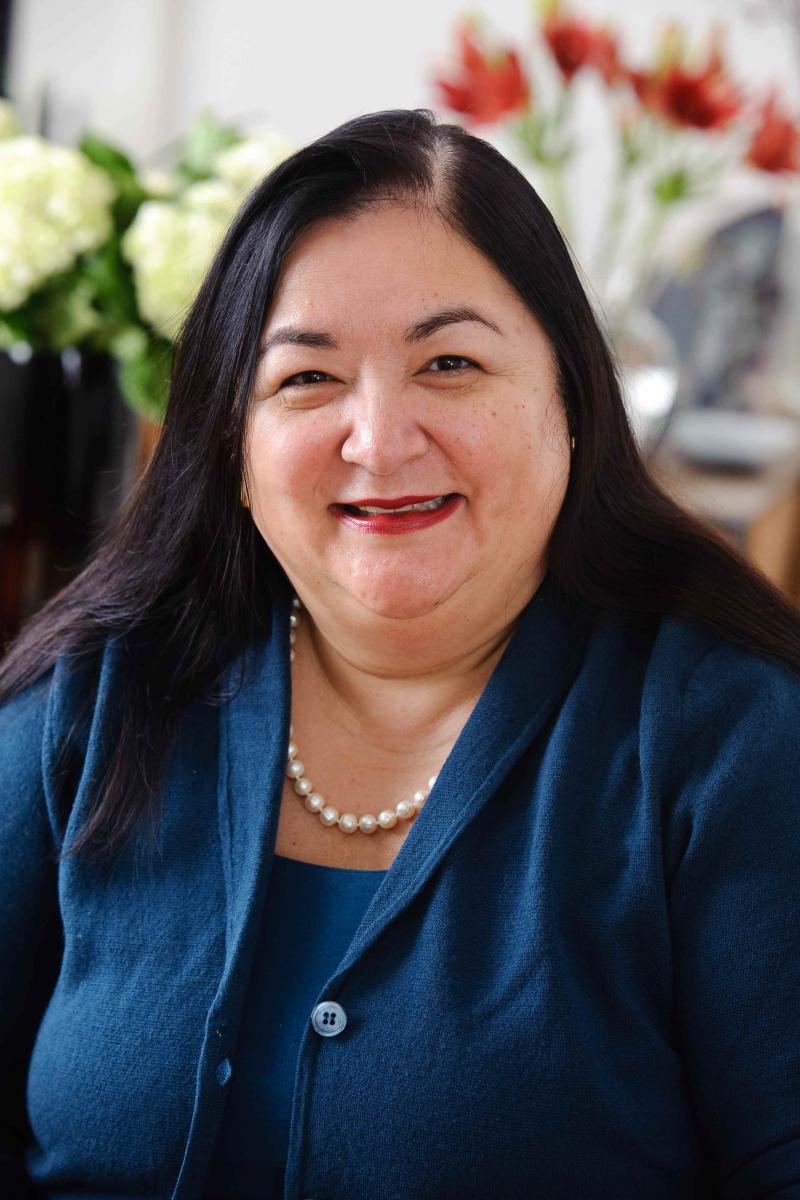 TROY, MICHIGAN – In her new book, "The Latina Guide to Health," Dr. Jane L. Delgado, a Kresge Foundation trustee and president and CEO of the National Alliance for Hispanic Health, shares medical information, consejos (advice), and friendly answers to important health-related concerns that she believes will encourage America's 25 million Latinas to live healthier, happier lives.
"I wanted to write a book that had the best of science, and was accessible to all women," explains Delgado, a doctor of clinical psychology. "Specifically, I was concerned that Hispanic women were not getting information that was up-to-date. I wanted to make the book something that people would want to read rather than something that would sit on a bookshelf."
In the book's foreword, Former U.S. Surgeon General Antonia Coello Novello describes Delgado's guide as a "life package...where advice filled with common sense is given." She continues, saying, "Jane weaves together the everyday stories of character and wisdom of all types of hermanas (sisters) and Latinas and then presents the latest advances in science and medicine in a concise, informative, and easy-to-understand format."
Among its accolades, the new book has received a starred and recommended review from the "Library Journal." All proceeds from the Spanish-language edition will be given to charity.
Delgado, who has held senior policy advisory positions in government and received numerous awards for her work, says a major challenge she confronted in writing "The Latina Guide to Health" was the inaccuracy of existing health information. Before 1989 when the U.S. started to collect mortality information on Hispanics, little was known about their health.
"People assumed that because Hispanics were a minority, their health would be the same as that of other minority groups," she says. "As data began to be collected in the 1990s, a lot of anomalies came up. What we saw again and again – and what was very hard for people to accept – was that even though Hispanics have excess weight and have diabetes, we actually live longer than non-Hispanic whites and have less heart disease. This runs counter to what current medical science and practice tells us."
Delgado's family background and professional work as a clinical psychologist enabled her to take a conversational, culturally supportive approach – much like a comadre (friend) sitting down with a cup of café con leche – to persuade Latinas to focus on their own healthcare issues and adopt more healthy behaviors. Her personal experiences in caring for sick and dying friends and the real-life stories shared by other women imparted an intimate quality to the narration.
Equally important, Delgado's strong science background and extensive work through the National Alliance for Hispanic Health with government agencies such as the National Institutes of Health and the Food and Drug Administration allowed her to look at women's health across fields. "Many people focus in on one area of research, and it's very hard for them to look at what is happening in other areas," she says. "Another major problem we've had in understanding women's health has been that until recently it was assumed that what we knew about men's health applied to women."
The Alliance is the premier science-based organization focused on the health and well-being of Hispanics. Its membership includes both community-based groups, which provide services to 15 million people nationwide, and national organizations, such as the American College of Cardiology and the National Hospice and Palliative Care Organization. The Alliance also furnishes science-based information to government agencies and elected officials in Washington, DC.
About the Book
To create a short, useful, hands-on book, Dr. Delgado focused on leading areas of health concern, topics women had asked her about, and subjects that were not often discussed but were nevertheless important. "In the first part of the book, I'm talking to women," she says, "so we can have a better sense of our bodies, what we need to do to stay healthy, and how to think about our weight [and other concerns]."
Part two addresses key health areas, including depression, diabetes, cancer, heart disease, hypertension, and birth control. Dr. Delgado's college-age daughter, Elizabeth, urged her mother to include information on sex, sexuality, and sexual intimacy, so those topics are covered as well.
The third and final part of the book offers tools to help women monitor and manage their health, as well as suggestions for questions they can ask their doctors. "Over the last 10 to 15 years, we've had some incredible leaps in science, but those leaps have not taken place in people's thinking about their own health," Dr. Delgado remarks. "Each woman has to talk to her healthcare provider to find out what she must do [to improve and maintain her health]."
Delgado's commitment and contributions as a Kresge trustee coincide closely with her efforts to promote greater awareness and better healthcare outcomes among Latinas and Hispanic populations in general. "What Kresge does is try to empower communities," she explains. "And what better way to accomplish that than by empowering women?"
Change comes slowly in a culture where women have been encouraged to care for others rather than for themselves. But Delgado remains cautiously optimistic. "We should see our health and bodies as something that we can take care of, something that's beautiful and that we can nurture," she says. "I want women to feel good about themselves. I believe everyone is doing the best she can. Sometimes it's harder at certain times in our lives than others. But good health is something you have to work toward and try to achieve."
For more information on "The Latina Guide to Health," visit the National Alliance for Hispanic Health.
By Claudia Capos