Detroit's Neighborhood Service Organization turns former Michigan Bell building into supportive housing for the homeless
The multi-service agency's new home will contribute to the revitalization of a neighborhood.
An investment in a long-vacant Detroit landmark will provide permanent housing for 155 homeless men and women and strengthen a neighborhood where other redevelopment is taking root.
Neighborhood Service Organization is renovating the former Michigan Bell Telephone Co. building on Oakman Boulevard and expects to open new apartments in spring 2012.
In addition to the new housing, the 273,000-square-foot building will become the nonprofit human service agency's new headquarters. About 200 employees, including administrative staff and employees in NSO's older-adult services unit, suicide-prevention center, addiction treatment services and training programs, will work in the refurbished building when the$50 million project is complete.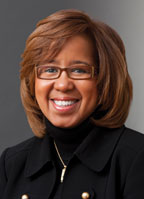 Perhaps most important, on-site supportive services will be available for tenants who need ongoing counseling or other assistance, says Sheilah Clay, the organization's president and chief executive officer. Residents will include a cross-section of people in need, among them the chronically homeless and individuals with mental illness and physical disabilities.
Support will include case management to help with day-to-day issues as well as mental health services and addiction treatment. Residents will have access to a federally qualified health clinic that will provide access to quality care. Educational opportunities, life-skill programs and job training also will be available through a partnership with the human and civil-rights organization Focus: HOPE.
That holistic approach is consistent with the direction mapped out by The Kresge Foundation's Human Services team. The foundation's Human Services Program provided $1.25 million grant for the project in 2010.
The Human Services Program has since shifted from investment in such brick-and-mortar projects to grantmaking that strengthens nonprofit organizations and generates new knowledge about how integrated service delivery helps people move out of poverty. NSO's multi-service approach exemplifies what the Human Services team looks for in its ongoing work with direct-service agencies, says Kresge Program Officer Andrew R. Gatewood. (Learn more about the Human Services Program.)
An estimated 18,000 people in Detroit are homeless. NSO, which has served the community for 56 years, helps 2,500 individuals find shelter each year.
In 2009-2010, NSO's Supportive Housing team moved 150 adults from shelters into permanent supportive housing. The new apartments will double NSO's ability to provide permanent supportive housing. The project is based on models that have worked in other large cities, including Denver, New York and San Francisco.
State Section 8 rental assistance vouchers will cover rental expenses at the new facility, says Joe Heaphy, NSO vice president of real estate development.
"We will have no time limit on how long people can live here," says Clay. "This is permanent housing. My hope is that after a number of years, people will improve their lives and skill levels so they may come to us and say they have reunited with their family, plan to get married or are ready and able to be self-sufficient."
The NSO supportive housing program is part of a broader effort to revitalize an area around the Focus: HOPE campus. Nearby, Lutheran Child & Family Service of Michigan is building townhouses for young families, and Presbyterian Village has developed senior housing across the street. Both projects were undertaken in partnership with Focus: HOPE.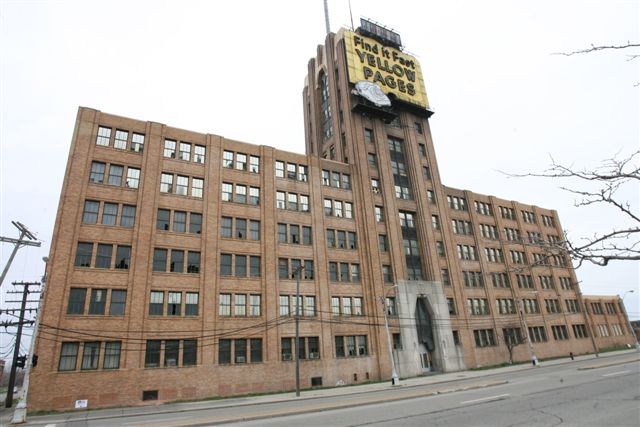 The new supportive housing program is expected to help the area economically. "The building, one of Detroit's most visible landmarks, has been vacant for 10 years. The addition of 355 people living and working in the neighborhood will bring customer traffic to local businesses," Heaphy says. Those businesses will generate more revenue for government and attract new businesses to the neighborhood, he predicts.
The apartment and office building will "green" the area in other ways. "We plan to create roof gardens for tenants, staff and the community, and to provide green space," says Clay. "Tenants will be trained and paid to maintain the gardens, creating a vocational opportunity for them.
NSO has purchased land east of the building for parking and, eventually, an urban farm. Clay envisions apartment residents, seniors and families in the neighborhood growing and eating more fresh vegetables and perhaps selling produce at a future Oakman Boulevard farmers market.
"We want to build the capacity of effective organizations like the NSO in their efforts to help the most vulnerable people in our society move out of poverty," says Gatewood. "The ultimate goal is enabling them to lead self-sufficient and self-determined lives."