Cynthia Kresge and Maria Otero join Kresge Foundation Board of Trustees
The Kresge Foundation is pleased to announce Cynthia L. Kresge, physician assistant and community leader, and Maria Otero, an economist and former undersecretary of state for the U.S. Department of State, have joined the board of trustees.
"We are delighted to welcome these two women to the board," says Kresge Foundation Chairwoman Elaine D. Rosen. "They share the foundation's commitment to expanding opportunities for people who are poor, disadvantaged or underserved. Our leadership and our program areas will benefit from their insight and expertise."
"For more than eight decades the foundation has been guided and inspired by family members like Cynthia Kresge, who generously share their time and talent to advance the foundation established by Sebastian Kresge," says foundation President and CEO Rip Rapson. "Sebastian Kresge established the foundation with a $1.6 million gift in 1924 and served as its treasurer until his death in 1966."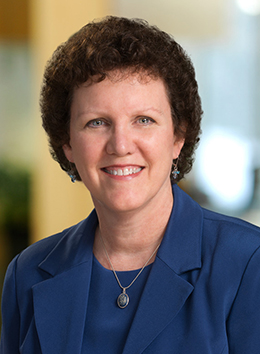 Cynthia Kresge attended the University of Colorado and is a graduate of Duke University. A Fellow of the Michigan Academy of Physician Assistants and the American Academy of Physician Assistants, she is responsible for outpatient care and follow-up of oncology patients at Cancer Care Associates in Royal Oak, Mich.
Prior to joining Cancer Care Associates in 2002, Kresge worked at the Karmanos Cancer Institute at the Wayne State University School of Medicine in Detroit. There she coordinated the institute's participation in the Breast Cancer Prevention Trial sponsored by the National Surgical Adjuvant Breast Program and the National Cancer Institute, as well as the Breast Cancer Prevention Program. She is the co-author of 11 medical journal articles and abstracts.
Kresge is a member of the board of directors of the Samaritan Counseling Center of Southeast Michigan and has served on finance committees and in other leadership positions at Nardin Park United Methodist Church and First United Methodist Church of Birmingham, and as a member of the Bloomfield Hills School District Sexual Education Advisory Board.
"Maria Otero brings a wealth of experience to the Kresge Board of Trustees, particularly on behalf of the vulnerable and disadvantaged," says Rapson. "Her knowledge of microfinance and economic development will be tremendously beneficial as well."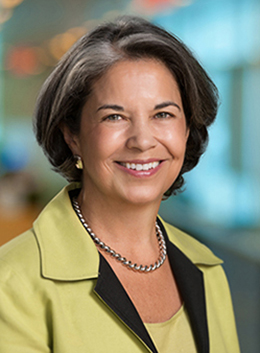 Maria Otero is a graduate of the University of Maryland and Johns Hopkins School for Advanced International Studies. From 2009 until earlier this year, she served as the U.S. Under Secretary of State for Civilian Security, Democracy and Human Rights. There she oversaw U.S. foreign relations on the global spectrum of civilian security issues, including population, refugees, human trafficking, narcotics, criminal justice and countering violent extremism. She also served as the President's Special Representative for Tibetan Issues.
Before joining the state department, Otero was president and CEO of ACCION International. The nonprofit organization operates in 26 countries and is recognized as a leader in microfinance and economic development. Prior to ACCION, where she worked for 23 years, Otero was the economist for Latin America at the Women in Development office of U.S. Agency for International Development, and she served for five years at the Centre for Development and Population Activities. She was an adjunct professor at Johns Hopkins' Nitze School for Advanced International Studies before joining the State Department.
In 2000 President Bill Clinton appointed Otero to the board of the United States Institute of Peace, where she served for eight years. In 2006 she was appointed by Secretary General Kofi Annan to the U.N. Advisors Group on Inclusive Financial Sectors. Born in La Paz, Bolivia, she has served on several nonprofit and corporate boards and is a member of the Council on Foreign Relations.