A community house, a Detroit neighborhood anchor
Renovations in North Rosedale Park are in line with Detroit Future City
This article is part of a package marking work of The Kresge Foundation's Detroit Program in alignment with the Detroit Future City framework, which was announced a year ago. The Detroit Program seeks to promote long-term economic opportunity and re-establish the city as the center of a vibrant region. Detroit Future City is 10-, 20- and 50-year development framework for those ends, including strategies economic growth, land use, neighborhoods and more. Read an overview of the series and more articles.
The crack of a bat brings cheers from the crowd on a summer afternoon. Kids in Halloween costumes giggle with suspense as they step into a haunted house. Neighbors chat with neighbors while choosing produce at a farmers market. These are scenes in and around Detroit's North Rosedale Park Community House that neighborhood residents want to keep alive.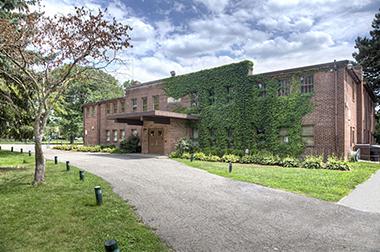 Photo courtesy Richard M. Castillo, RichCreative.net
North Rosedale Park is the only Detroit neighborhood that owns its own park and community house. The house is a neighborhood anchor that offers space for meetings, classes and events both inside and in a surrounding six-acre park. When winter weather makes it difficult to navigate the sidewalks, for example, members of the local walking club hit the house's hallways to get their exercise.
Tucked into the heart of the neighborhood, the community house and park are operated on a budget of about $130,000 a year – money raised from dues, rentals, donations and a lot of volunteer hours.
A Kresge Foundation grant is helping to fund renovations to the 5,000-square-foot house and joint location of services such as school tutoring; the house is to be updated to comply with the Americans with Disabilities Act. Plans also include expanding the patio and adding a canopy to make it useful for more programming and widening the parking lot to make room for the Northwest Detroit Farmers Market to relocate there. The changes are part of a plan developed through the nonprofit Project for Public Spaces to maintain the neighborhood's vitality.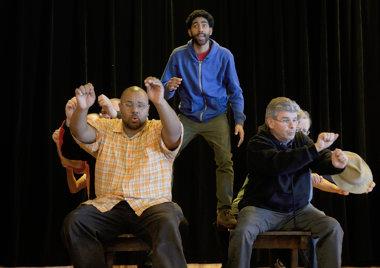 The entire project will cost more than $600,000. Kresge's Detroit Program is providing $95,000. According to Marsha Bruhn, chair of the capital campaign for the renovation, $210,000 has been raised from private sources and another $194,000 through Detroit's Community Development Block Grant program.
The improvements align with the Detroit Future City framework in a number of ways, says Kresge's Wendy L. Jackson, Detroit Program deputy director. Improvements to the community house reinforce other efforts in this traditional neighborhood to enhance its profile as one of the city's neighborhoods of choice – a neighborhood that is actively sought out by potential residents who have options, not a neighborhood that residents merely settle for.
And the community's engagement with the North Rosedale Park Community House project bolsters its ability to handle future challenges as well, Jackson says.
Adds Bruhn: "We're really excited about the Kresge support for this. We hired a consulting firm to do a feasibility study for the renovation. They prepared a fundraising plan and we have been right on target."
"We see all of these as real positives for the larger Grandmont Rosedale area," she says. "It has the opportunity to provide a lot of programs that we have lost in Detroit Public Schools and the city recreation program."
Programs such as Little League Baseball, a local soccer league, Zumba classes, a walking club and an Easter egg hunt keep the community space lively. The Park Players, billed as Detroit's oldest community theater, are currently performing "Guys and Dolls" through April 12.
Bruhn said expanded programming will include nutrition and cooking classes and collaborations with nearby Cooke Elementary School. And there's the annual Steak Roast, when neighbors gather to dine and dance, and June Day, which kicks off summer with a parade, pony rides, a fun run and more.
It may take a village to raise a child, but sometimes the village itself needs a bit of looking after. North Rosedale Park residents are doing just that.
Read an overview of the Detroit Future City package and more articles.