Commentary: Nation needs stable, affordable housing to improve health and well-being in low-income communities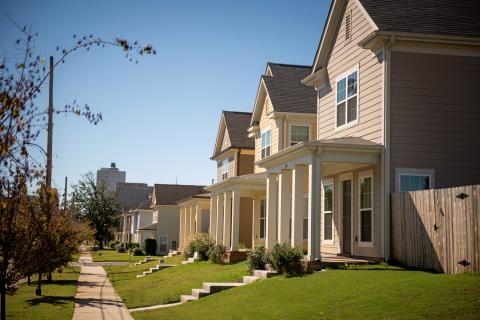 By David Fukuzawa
Where you live should not determine how long you live.
But for too many people of color living in cities across the country, decades of discriminatory housing, transportation, land-use policy and economic disinvestment have resulted in neighborhoods segregated by income, race and ethnicity, creating disparities that have had a lasting negative impact on their health and well-being.
We know that when it comes to our health, housing matters. Clusters of homes near heavy industry, crumbling walls, poor ventilation and pest infestations lead to high asthma rates. Lead exposure results in irreversible damage to children's brains. Broken steps and railings cause injuries and falls. The stress of living in substandard housing in neighborhoods isolated from jobs and reliable public transportation takes a toll on mental health as well.
However, when it's developed and built with health equity in mind, housing can not only transform neighborhoods, it can connect residents to critical neighborhood amenities, build stronger social cohesion in communities and create pathways to education and economic opportunity.
Philanthropy can help. The Kresge Foundation's Health Program initially focused on housing more than 10 years ago with grants to support lead remediation in homes in low-income communities, but quickly moved to a more comprehensive approach to address the host of other issues in homes that were affecting people's health.
That led us to make a $3.8 million investment in the Advancing Safe and Healthy Homes initiative, a comprehensive effort to eliminate environmental and safety hazards and address the underlying causes of dangerous or unhealthy homes.
Over time, we learned that each place has a different combination of problems and different ways of solving them that involve the public, private, nonprofit and philanthropic sectors. We also learned that community-driven solutions that are designed with significant and meaningful input from those who are most affected can spur more sustainable change.
We realized that there were deep structural and systemic barriers to healthy housing and neighborhoods. In a partnership with Policy Link, we published "Healthy Communities of Opportunity: An Equity Blueprint to Address America's Housing Challenges" that provides a roadmap to creating more vibrant, healthy communities where everyone can thrive.
But our work didn't end there. In fact, it seemed that no matter where we turned, housing popped up as a critical issue. As we continued to dig even further into potential strategies to address America's housing challenges with our partners across the foundation, we grew to understand how deeply housing is connected to neighborhood stability and opportunities for its residents to flourish.
Today, we're seeking to advance health equity through housing by identifying and accelerating community-led policy and system changes that reduce displacement, segregation and gentrification; supporting strategies that better connect housing and health sectors and recognizing multi-sector partnerships that preserve and increase the supply of stable housing to improve health, well-being and health equity in low-income communities.
In community after community all around the country, we hear voices calling for more affordable housing. As a nation, we truly have a crisis on our hands. But this is not only an affordability crisis. People need homes that are also safe, decent, accessible and close to social and economic opportunities to achieve real health and well-being. A house is not just real estate. It is a home.
David D. Fukuzawa is managing director of the Health Program at The Kresge Foundation. Follow him on Twitter @dfukuzawa.