Client needs drive expansion of purpose, offerings at Minnesota human services organization
Comunidades Latinas Unidas En Servicio is redefining what it means to be a multiservice human services organization.
For more than three decades, CLUES, a human services organization based in the Twin Cities, has helped Latinos and others overcome conditions that can derail lives – mental illness, substance abuse, unemployment, foreclosure and other challenges. 
Now it is broadening the scope of its work to help immigrants become American citizens and help clients understand the political process and how they can participate.   
Photos: Comunidades Latinas Unidas En Servicio
CLUES is shorthand for Comunidades Latinas Unidas En Servicio, or Latin Communities United In Service. The nonprofit's core services span child-abuse prevention and recovery, drug rehabilitation and the physical and emotional needs of seniors in Minneapolis-St. Paul.
That important support will continue, says Ruby Lee, CLUES president. But helping individuals improve their life circumstances means more. CLUES aspires to "advance the capacity of Latino families to be healthy, prosperous and engaged in their communities."
"We're looking at our role in the community," says Lee, who's led the organization since 2012. "We want to empower the clients to speak for themselves."
CLUES staff members don't intend to work as community organizers. However, they believe they have a role to play in helping to remove obstacles the Latino community faces in housing, education and employment.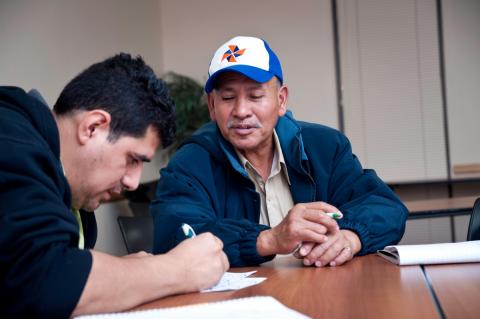 The leadership agenda
CLUES' civic-engagement initiative has meant rethinking a traditional social-service model where clients are understood as recipients of services.
Instead, CLUES now helps families become knowledgeable decision-makers about their own health, housing and employment, personal finance and education, as well as political issues that affect them such as immigration reform.
John Pacheco, a board member who helped map out the new direction, says the organization wants to offer middle-class Latinos the opportunity to become more involved in community and cultural affairs."CLUES is not only for people who have problems," he says.
Minneapolis-St. Paul's growing Latino community now makes up about 10 percent of the area's population. That's expected to almost triple statewide by 2030.
Kresge's Human Services Program is supporting CLUES with a three-year, $750,000 grant awarded in 2011.
Kresge works to expand opportunity for low-income people in America's cities. Its Human Services Program advances efforts to strengthen multiservice human services organizations that improve the quality of life and economic security of low-income people.
The strategy for change
Lee notes that Latinos are gaining a greater voice in national affairs. According to the Pew Research Center, Latinos made up 10 percent of the voters in the 2012 presidential election.
"We asked: 'What is CLUES' role in advancing the agendas of the greater community in general?'" Lee says. "How do we sit at the table in a more efficient way?"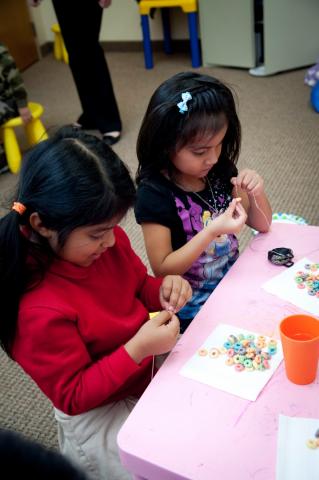 Incorporating civic and cultural engagement into the organization's work has been a gradual process. About 80 staff members took part in training, and 600 volunteers had to learn about the change and how it fit CLUES' mission.
Joel Martinez was hired as community-engagement specialist. Martinez, who splits his time between CLUES' education department and community engagement, says one of his first assignments was exploring how to help CLUES clients become registered voters and better understand the election process.
With elections scheduled this year for Minneapolis school board, CLUES plans to sponsor forums so clients can meet and question candidates. CLUES also is working with other ethnic groups, including Hmongs and Somalis, that are doing similar work.
With clientele made up largely of immigrants, citizenship is a significant issue. More than 70,000 people are eligible to become citizens in Minnesota, but haven't yet applied. "Our job is to remove some of the barriers," Lee says.
CLUES' civic-engagement efforts expand its role as a multiservice organization, says Kresge's Guillermina Hernandez-Gallegos, managing director of the foundation's Human Services Program.
"In electing to respond to the needs of their clients, the organization rethought a 31-year-old mission and is redefining what it means to be a multiservice human services organization," she says.
"CLUES now not only helps clients improve their life circumstances, but also assists them in finding their voice and embracing their power as community residents," Hernandez-Gallegos says. "As the gap between rich and poor widens, that's urgent."