Building owners and managers rally around Architecture 2030 goals of cutting energy use
Kresge Environment Programs supports voluntary efforts taking hold in Seattle, Cleveland and Pittsburgh.
Buildings in the United States account for about half of the country's energy consumption and responsible for about half of the country's greenhouse gas emissions. The numbers are sobering, and projected to get worse.
"When we started looking at the statistics there was no 'building sector.' There were just lots of little pieces in different places," says Ed Mazria, whose architecture firm did the 2002 study that shocked his profession. "We said 'Let's see what we're responsible for' and we started to put all the pieces together like a puzzle. When we completed the puzzle, I almost fell off my chair."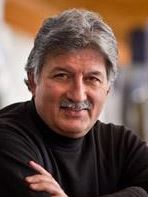 But where some see a deepening problem, Mazria sees an opportunity.
After the study came out he created Architecture 2030, an organization dedicated turning the building sector from an energy chump to an energy champion by changing the way buildings are planned, designed and built. Mazria and Architecture 2030 take a broad view in assessing energy consumption and greenhouse gas, including the impact of construction and construction materials.
"The potential for systemic and large scale change is enormous," Mazria says.
One of Architecture 2030's programs, the 2030 Challenge for Planning, asks building owners and managers to commit to incremental improvements that reduce fossil fuel consumption in existing buildings to 50 percent of the regional average by 2030. New buildings that meet the challenge will be carbon-neutral by 2030.
But the group realized that addressing efficiency one building at a time can be, well, pretty inefficient. If a district of buildings were treated as a system, on the other hand, then the efficiency measures could be systemic, too. More impact, less effort.
That's why Architecture 2030, with help from Kresge's Environment Program and other funders, began nurturing high performance building districts in Seattle, and more recently, Cleveland and Pittsburgh.
Through the 2030 Districts, building owners and other partners agree to meet energy efficiency targets for new and existing buildings and reduce greenhouse gases from transportation in the district. The goals are:
carbon-neutrality for new buildings,
a 50 percent reduction in energy and water use for existing buildings,
and a 50 percent reduction in vehicle miles traveled, all by 2030.
"Seattle's central business district was the first to take this up, and perhaps the most intriguing thing about it is it's led by the businesses and building owners in the district. It's not something that's been handed down by the government," says Jessica Boehland, a Kresge program officer.
Kresge's Environment Program has supported Architecture 2030 since 2009, providing more than $1 million toward developing new approaches to energy efficiency. The Environment Program seeks to help communities build environmental, economic and social resilience in the face of climate change. Improving the energy efficiency of the built environment is an essential part of reaching that goal.
"These districts are really in uncharted waters," says Boehland. "This is a new approach. I think there's real potential to prove to building owners and property managers that this not scary, and that it can actually be a market advantage."
The Seattle 2030 District's membership includes property owners, building managers, city officials, public utilities and professional organizations. About 30 percent of the district's square footage is owned by members, and those property owners – about 35 of them to date – have already been able to bring the entire district's energy use average down by about 7 percent. The drive toward greater efficiency in that group started even before the district was formed. But it's clear now that the district is on track to hit its first benchmark – 10 percent reductions by 2015, says Vincent Martinez, Architecture 2030 director of research.
"Kresge has really been helpful at the start of these districts, getting partners for the private-public partnerships. It's really a model that's catching fire right now," Martinez says. "We're getting inquiries from lot of cites – Denver, San Francisco – that are interested in the model, and that's directly connected to the funding Kresge has provided."
No single building owner shoulders the entire responsibility for reaching the district's goals, but all the members do what they can.
So the secured bike storage in one building's parking ramp helps move the district toward its transportation goals, while the lighting retrofit in an office tower contributes to the carbon reduction goal, and the satellite-controlled irrigation system in the outdoor garden plazas of another property contribute to the goal of saving water.
"(The district model) brings more energy to the group," says Brian Geller, the Seattle 2030 District's executive director. "It gets people in the group to look outside of their normal box and say, 'We really want the smaller buildings to prosper.' It definitely does broaden the thinking of the property owners and the managers who are involved."
Working together, Seattle 2030 District members have been able to tap into programs and services they wouldn't have had access to on their own: energy audit templates, tax incentives, energy consulting, funding, financing.
Unico Properties, which manages about 2.5 million square feet of office and residential space in the district, gets its compact fluorescent and LED lighting, along with its solar energy panels and some of its high-efficiency heating and cooling equipment at discounts of up 20 percent.
Unico has also taken advantage of a carbon reduction investment fund, a 10-year program that pays members for reducing carbon production at a rate of $15 per metric ton. It's not uncommon for a downtown high rise to generate 4,000-6,000 metric tons of carbon a year, says Brett Phillips, Unico's director of sustainability. His company has already captured about $180,000 in investment funds.
"On the surface you say, 'Why wouldn't we do this?' but these programs develop over time.' says Phillips. "It's just different. We're asking folks in a traditionally conventional industry to do business differently. It takes education, and it takes folks getting to a level of comfort to take that jump."
So Seattle 2030, like its high-efficiency cousins in Cleveland and Pittsburgh, will keep collecting data and making the case for the bottom-line wisdom of energy efficiency, bringing more and more building owners on board.
"We're transforming an industry at a market level – at a very scalable level – and it's now starting to replicate itself, and that's exciting and incredibly rewarding" Phillips says. "We need to be successful here in Seattle, but if we don't create a model that others can replicate, then the work is for naught."