Benchmarking how buildings use energy promises improved performance, reduced emissions and costs
Kresge supports Institute for Market Transformation efforts in urban communities.
As New York City and neighboring areas continue to cope with the aftermath of Hurricane Sandy, many have a new appreciation for the impact of severe weather and rising sea levels.
The city was already a leader in thinking about the effects of climate change and its own role in reducing the greenhouse gas emissions responsible for that change. A significant part of the effort has focused on energy efficiency in large buildings.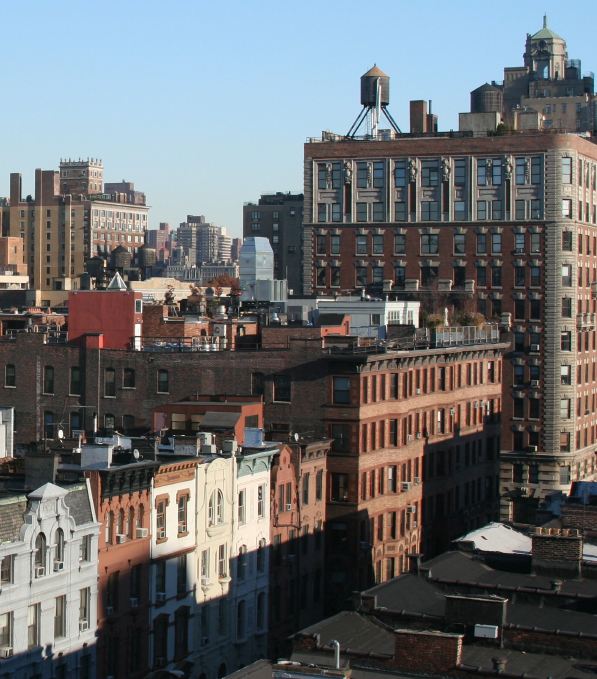 Reducing emissions that add to the city's risk is an obvious move, says Laurie Kerr, who oversaw the Greener, Greater Buildings Plan as New York's deputy director for green buildings and energy efficiency. Just 2 percent of the properties in New York are responsible for 45 percent of its greenhouse gas emissions.
New York has more than 15,000 big buildings – office towers and residential complexes that account for 1.7 billion square feet of built space – with lots of lights and electronics, and people coming and going at all hours. But there hasn't been a way to tell the efficient ones from the energy hogs… until now.
New York was the first U.S. city to require property owners to track and report energy and water use in buildings of more than 50,000 square feet. This fall, with other cities around the country watching, the city released its first report on the biggest energy efficiency benchmarking project of its kind.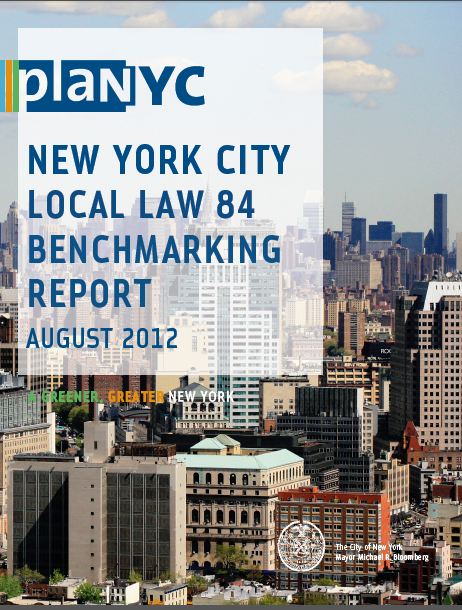 "We think it has the potential to make a big difference in the way building owners understand their buildings and the way they see energy," says Jessica Boehland, a program officer at The Kresge Foundation. Kresge has funded two grants for a combined $550,000 to help the Institute for Market Transformation support the implementation of advanced energy policy in U.S. cities.
"We hope it will spur more building owners to take on retrofits to improve energy performance," Boehland says. "And, short of that, there are lots of ways to improve day-to-day operations."
Kresge's Environment Program seeks to prepare for the impact of climate change and mitigate the severity of that change by speeding the adoption of energy efficiency and renewable energy.
Why it matters
Buildings use more energy than any other sector, representing up to 40 percent of total U.S. energy consumption.
That energy use costs Americans more than $500 billion a year and is responsible for almost 8 percent of global carbon emissions.
Annual benchmarking enables building owners to compare year-to-year performance and assess which strategies are working. It also allows the public sector to track the impact of related policies.
The first report from New York's program concluded that significant efficiency improvements could be achieved cost-effectively through improved operations and maintenance.
The Institute for Market Transformation is working to create demand for energy efficiency in buildings nationwide – and to spur growth in energy jobs and technologies – by bringing the bottom-line value of energy efficiency to the attention of investors, building owners and real estate professionals. It researches and shares best practices to help cities develop and implement energy policies and help utilities, service providers and building owners work together to comply with new laws and profit from increased efficiency.
In New York, Kresge support allowed the Institute for Market Transformation, or IMT, to hire an extra staff member, a Kresge fellow, who worked in the mayor's office for 18 months. That helped Greener, Greater Buildings get off to a running start. The Kresge fellow organized trainings, presentations and a call center that helped building owners use the benchmarking tool, a free program called Portfolio Manager. The grant also funded a similar hire in Washington D.C.'s Department of the Environment.
"Both (offices) are understaffed and under-resourced," says Cliff Majersek, executive director of the Washington-based IMT. "They have the political will to implement these laws, but they didn't have anybody who had the time."
The data collected in New York indicates a lot of potential for even small steps to yield big results. The least efficient buildings in New York used three to five times as much energy as the most efficient ones. According to the city's report, just bringing poor performing buildings up to average performance would reduce the entire city's greenhouse gas production by almost 10 percent.
The next step in New York will be a series of energy audits and building tune-ups that will help owners get the best performance out of existing systems and prioritize improvements.
"We decided we will collect all the data electronically and marry it to the benchmarking, which will give us an in-depth knowledge of why buildings perform the way they do," Kerr says. "The Kresge fellow is really helping us to work with the Department of Energy and the New York State Energy Research and Development Authority to pull that system together. This effort will also help other cities, because once we have created those templates, I think it's just a little easier for everyone else."
The Oct. 29 storm that crashed into New York and New Jersey only underlines the importance of addressing greenhouse gas emissions, she says.
"New York is an archipelago with 580 miles of coastline. We're terribly vulnerable. We've got billions of dollars' worth of property and hundreds of thousands of people potentially homeless. Those of us in the trade knew it," says Kerr. "Since Hurricane Sandy, I think everyone knows it."