AS220 residential-creative community helps fuel renaissance in downtown Providence, R.I.
With Kresge support, arts space emerges as a leading example for driving urban revitalization.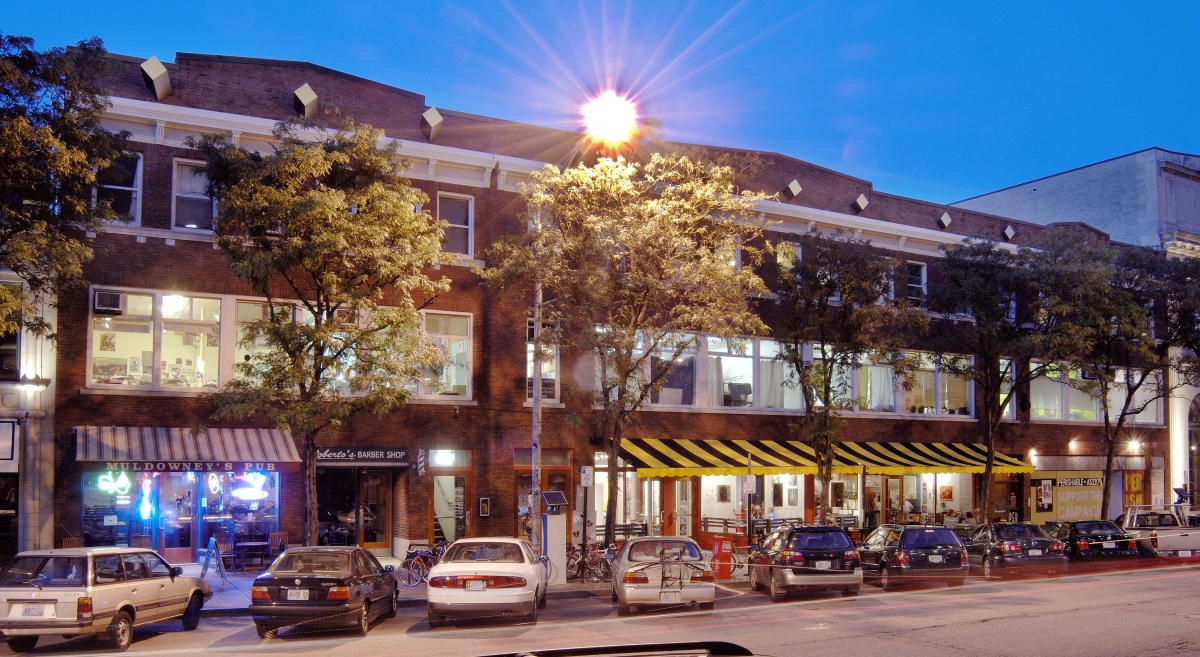 AS220 in downtown Providence, R.I., hums with the activity of five galleries, a black-box theater, a dance studio, rehearsal spaces, dozens of artist studios, a print shop, a recording studio and more. And that's not to mention commercial tenants, including an Irish pub, a Mexican cantina, a barbershop and a locksmith.
Spread across three historic properties totaling more than 100,000 square feet, this 24/7 residential-creative community is an important anchor and driver in a thriving downtown. The area was anything but thriving 30 years ago when AS220 started off in a single, barely heated room in a largely vacant building – an "arts space" at 220 Weybossett St. a few blocks from the current buildings.
Those buildings represent $25 million directly invested in downtown Providence plus "multiples of that invested all around us," says Bert Crenca, artistic director of AS220 and one of its founders.
What Stands Out
AS220:
Engages in cross-discipline, cross-sector activities
Exhibits strong leadership
Demonstrates commitment to sustained engagement
Crenca recalls conditions in the neighborhood in 1992 when the nonprofit organization acquired its first building on a boarded-up stretch of Empire Street. "There was activity in some of those buildings, but it was completely drug trade and prostitution," he says. "We bought that building, renovated that building, and changed that block practically overnight."
Founded with an egalitarian, accessible approach to creative community, AS220 provides space for any artist who needs a place to exhibit, perform, or create original work. Today AS220 is not only "the state's premier showcase for cutting-edge art, music and performance" – as The Providence Journal described it for its 20th anniversary – but an example for others interested in creative placemaking.
That term hadn't been coined when AS220 got started. Back then there were no models. There were inspirations, says Crenca, ranging from Vienna in the Haydn-Schubert era to the influential Black Mountain College near Asheville, N.C., during the 1940s and 1950s.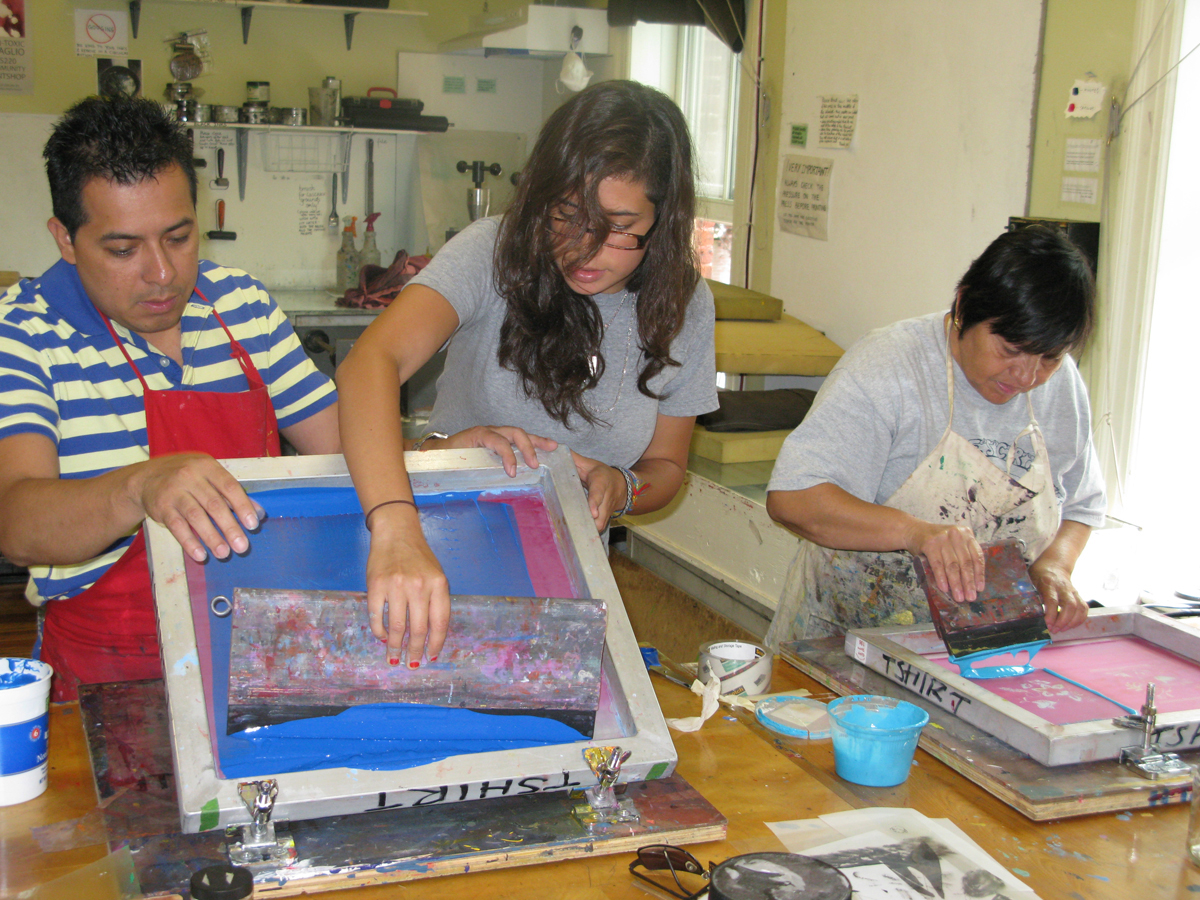 Now, says Crenca, "Every single week, somebody from around the country or around the world is reaching out to us to learn from our practice."
AS220 receives support from The Kresge Foundation's Arts and Culture Program.
Kresge works to expand opportunities in America's cities through grantmaking and investing in arts and culture, education, work in the environment, health, human services and community development efforts in Detroit. The Arts and Culture Program works to build strong, healthy cities by promoting the integration of arts and culture in community revitalization.
Crenca credits AS220's success, in part, to a "compost theory": "You don't try to predict the outcome of your investments around arts and culture. What you do is try to nurture a fertile environment, which is just like the compost heap in your backyard. Suddenly there are plants growing out of this thing that you never planned. You don't try to predict the outcomes because with artists that is sort of like a wasted effort."
The outcomes of AS220's work in revitalizing downtown Providence extend far beyond its physical footprint. Upward of 90,000 people come through the doors of AS220 each year. The organization is only now trying to put a dollar value on the investments that continue to be made in the neighborhood AS220 has pioneered; a former strip club now being renovated as a "boutique-y hotel" is one recent addition to the tally.
And then there are organizations AS220 has nurtured:
Steel Yard, a haven for welders and other metalworkers, amateurs to pros.
The Dirt Palace, a live-work-performance space run by a feminist arts collective.
College Vision, which helps urban students attend and graduate from college.
Youth in Action, a group engaged in health education, violence prevention, mentoring and other activities.
Roots, the former Black Repertory Theater.
All were housed, counseled or otherwise aided by AS220.
AS220 has achieved this by resisting traditionally traveled paths. The organization has neither remained on the underground margins nor gone the commercial route with a stable of artists and a "slick gallery." Not that there weren't strong internal battles along the way, Crenca concedes.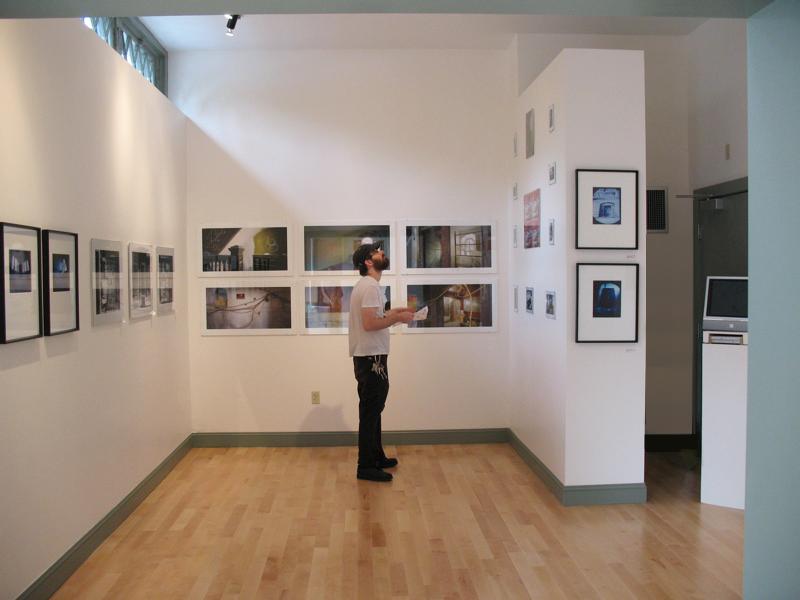 Pursuing the AS220 vision has meant "engaging with the dominant culture," Crenca says. In early days, that meant aligning with a city hall that backed turning downtown Providence into a haven for artists with tax breaks and other policies. Today engagement includes collaborations with the U.S. departments of Labor and Education and the Rhode Island Department of Children, Youth and Families.
For example, AS220 Youth involves 14- to 21-year-olds in art forms ranging from photography to game design, and includes 10 to 12 art workshops a week in a juvenile detention facility. More than just an arts program, AS220 Youth works to bring up to grade level students who have fallen behind, not to mention working to boost overall achievement, graduation rates and college enrollment.
Last year, AS220's youth program director and a teenager involved in the program traveled to the White House to receive a National Arts and Humanities Youth Program Award from First Lady Michelle Obama. (AS220 was one of 12 award winners out of 350 applicants.)
As to other plans, Crenca has a laundry list – from acquiring another building to new artist workplaces.
Crenca says he'd also like to build a bridge between the industrial artists and the folk artists in the area's burgeoning Latino immigrant community. Both groups of artists are "invisible, underappreciated and, frankly, undercapitalized," he says. "There's huge potential as Providence becomes more and more of a tourist destination."
In Providence, as elsewhere, revitalization involves a new ethos as much as it does new bricks and mortar. Back in the early days, Crenca says, artists in Providence aimed to leave and make it big in Boston or New York. AS220 has helped build a community of artists rooted in Providence.
"If you want to be a rock star, good luck," Crenca says. "But there's something more intrinsically important about the role that artists play in engaging and shaping community and the quality of life in a community."
View a text version of the slideshow.
VIDEO: Kresge's Arts and Culture Program team talks about creative placemaking and the integration of arts and culture in community revitalization.