Artists and entrepreneurs join neighbors to remake a Jackson, Mississippi, neighborhood
Holistic approach to community revitalization blends affordable housing, education, economic development and creative placemaking.
Jackson, Mississippi's Midtown neighborhood is one of its oldest. Incorporated in the early 1900s, the area's warehouses are flanked by railroad spurs that are reminders of past economic activity.
The neighborhood suffered after the construction of an interstate highway and the migration to nearby suburbs that followed. But today a social and economic revitalization effort is attracting entrepreneurs, investors and artists to the area.
Midtown's creative economy is key to the rebound.
"We're hoping this post-industrial neighborhood will look very different three to five years from now because of community development and creative placemaking," says Whitney Grant, creative economies director at Midtown Partners Inc., a community development corporation.
The effort builds on the neighborhood's Midtown Arts District, a community of artists that dates to the 1970s. Midtown Partners garnered support from local residents, the Mississippi Arts Commission, Mississippi Development Authority, neighboring Millsaps College and the National Endowment for the Arts.
Midtown Partners buys and renovates warehouses and rents them at below-market rates, creating economic opportunity and attracting money and talent to the area, says Grant.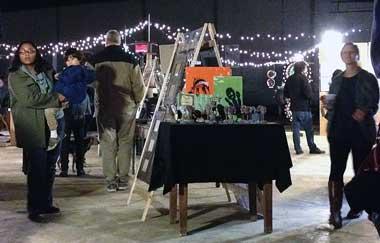 "We're providing affordable opportunities to artists and other entrepreneurs," Grant says. A warehouse purchased in September 2013 is already home to a print shop, a book and paper arts studio, a ceramic studio, a reclaimed furniture studio and headquarters for a pop-up art market.
"We're working out how to share space and the kinds of business assistance artists need. They are helping us do the planning."  A second warehouse will be a hub, shared gallery and business incubator. Tenants will be able to sell their work commission free, and other artists can show for a fee, Grant says.
Kresge's Arts and Culture Program awarded Midtown Partners a $190,000 three-year grant last year. Kresge works to expand opportunity for low-income people in America's cities. Its Art and Culture Program seeks to build strong, healthy cities by promoting the integration of arts and culture in community revitalization.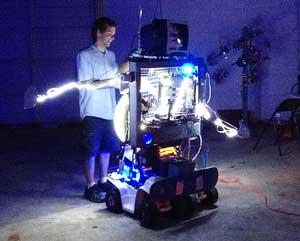 Midtown Partners is retaining longtime residents and engaging newcomers who are attracted to the lower cost of living in Midtown and see economic, social and cultural opportunity, says Helen Davis Johnson, a Kresge program officer.  
"Midtown Partners is an organization that understands neighborhood revitalization won't be achieved by a single approach," she says. "This neighborhood's vitality, economic and cultural contributions to the larger community are being recognized in Jackson and beyond."
Working in collaboration with Midtown Partners, the Millsaps College Else School of Management is developing mentorship opportunities and providing artists and residents access to low-interest loans and grants, one-on-one counseling, workshops and continuing education­. 
The 50 or so artists and entrepreneurs working in Midtown include:
In addition to redeveloping the warehouse space, Midtown Partners is buying and renovating houses and investing in other buildings.
"Our mission is to build a vibrant, healthy, sustainable community in which to live, work and raise families," says Kristi Hendrix, Midtown Partners executive director.
Residents are central to developing and implementing Midtown's revitalization strategy and goals, she says. In 2009, a local architect worked with residents on a master plan that identifies priority actions and investments for housing, security, jobs, health services, education and recreation. In 2012, Midtown Partners launched the Midtown Leadership Institute to help residents learn how to advocate for programs and policies that transform the neighborhood of about 3,000.
Malcolm White, director of the Mississippi Development Authority's Tourism Division, says the arts and the creative economy are Midtown's strong suit. "The arts are creating a lot of buzz, excitement and a sense of celebration in the neighborhood."
Businesses like Pearl River Glass Studio and young creative workers who are moving to Midtown help drive the neighborhood forward, he says. "They understand the holistic approach to neighborhood revitalization. When you have a creative economic strategy based on an area's art, history and culture … it builds civic pride, creates jobs and has an economic impact."
Hendrix says more families are moving back to Midtown. Some 200 homes have been built or rehabilitated by Habitat for Humanity and more affordable single-family homes are available through partnerships with the Jackson Housing Authority and the Gulf Coast Housing Partnership.