American Council on Education helps colleges support a new generation of GI Bill students
Kresge Education Program invests in effort to make campuses 'veteran friendly'
The Post-9/11 GI Bill provides more than 2 million eligible veterans with full tuition and fees at public universities, plus a housing stipend, money for books and supplies and a one-time relocation allowance. But many veterans have left that money on the table – not because they don't value education, but because help can be scarce when life gets in the way.
Housing. Finances. Childcare. Returning veterans face many of the same challenges as other adult students, but with the added fish-out-of-water stress of adapting to campus life after the structured discipline of the military. That's often compounded by physical and mental wounds and complicated by bureaucracy. And many universities lack the staff or the structure to guide them through.

"It's not that I'm ungrateful; (the Post-9/11 GI Bill) is a lovely benefit," says Amy Line coordinator of veteran services at the University of Maine at Augusta. "But when a vet comes in and they're ready to go, it's all about timing. The military likes things fast and neatly packaged. You put a check in the box and put it on a shelf and get me out the door. That's not how the G.I. Bill works. It can take 6 to 8 weeks to process and if people don't have the money in their pocket they miss the deadlines."
So far, roughly two-thirds of those eligible are missing out.
UMA, recently recognized as one of the country's most veteran-friendly schools, has built a coordinated Military Achievement Program to keep student veterans from falling through the cracks. Through the American Council on Education's Toolkit for Veteran Friendly Institutions, other colleges and universities can better serve their student veterans by building on UMA's successes.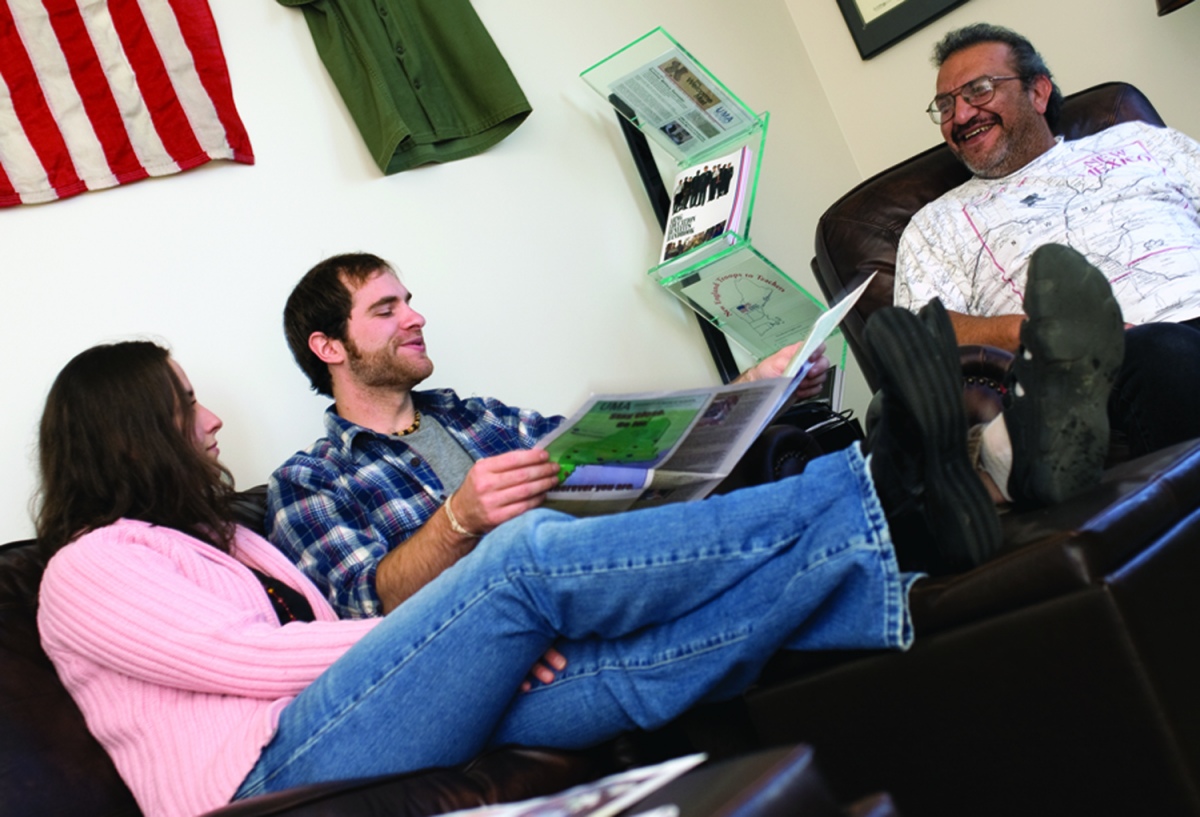 The American Council on Education, known as ACE, launched the Toolkit website (vetfriendlytoolkit.org) in earlier this year. ACE is expanding the toolkit's scope with a two-year, $758,000 grant from The Kresge Foundation's Education Program. The Education Program focuses on expanding access to higher education and promoting academic success for first-generation, low-income and underrepresented students. Those same groups make up a large percentage of today's military.
"Vets are an ideal cohort of people that we want to help go to college," says Bill Moses, Kresge Education Program director. "In addition to having served their nation and deserving a break, many come from underrepresented groups or are among the first in their family to go to college. They're also often more mature than your typical college freshmen, and they tend to eagerly embrace education. We think vets are a great group to bet on."
Why it matters
The unemployment rate for veterans who served on active duty in the U.S. Armed Forces for post-9/11 veterans was 12.1 percent in 2011.
For male veterans, ages 18 to 24, the jobless rate was 29.1 percent in 2011, well above the 17.6 percent experienced by their non-veteran counterparts.
More than 745,000 Iraq and Afghanistan-era combat veterans or their dependents have used the Post-9/11 GI Bill since its launch in 2008. An additional half-million have applied for benefits but have not yet started using them.
The Veterans Affairs Department has paid more than $19 billion in tuition, fees, and other benefits, and it anticipates costs will rise even more as the services draw down.
Sources: U.S. Bureau of Labor Statistics, armytimes.com
An earlier Kresge grant helped ACE convene a major virtual conference, the "Veteran Success Jam," which led to development of the Toolkit for Veteran Friendly Institutions. Both are part of a larger ACE initiative, "Serving Those who Serve."
"What we learned in the Veteran Success Jam was that a lot of institutions felt they were reinventing the wheel, or didn't have enough information to know which direction to go," says Jeff Johnson, assistant vice president for advancement at ACE. "They saw they needed to support their student veterans, and they wanted to, but they needed to know how they could most effectively do that."
One campus may need dedicated staff members who can translate military experience into the appropriate course credit. Another might benefit from a veterans lounge, or more coordinated psychiatric services.
UMA is a commuter campus with about 5,000 students -- roughly 400 of them veterans. A U.S. Navy veteran who retired after 20 years, Line saw potential in a peer mentoring program that pairs incoming veterans with enrolled student veterans.
"That buddy-to-buddy (idea of) keeping someone's back, with the military culture and camaraderie, that was a natural fit," she says. "All the data says if we can keep you and meet your needs in the first six months, you'll be successful. That peer mentor program is the hook to keep people grounded and give student veterans support."
Because what works for one veteran population may not work for another, the toolkit gives colleges and universities a database of resources paired with a "choose-your-own-adventure" framework that helps them build a customized program to help veterans.
"There hasn't been as large a group of vets entering civilian life in a long time," Moses says. "A lot of colleges and universities are not as familiar with the needs of veterans as they were in the past. … We want to see them flourish and succeed in college."