Akron receives $1 million Talent Dividend prize for increase in college graduates
Kresge-funded prize brought 57 cities into competition; increase in grads linked to stronger regional local economies and higher earnings.
Akron, Ohio, has been awarded a $1 million prize for increasing the number of residents receiving college degrees by 20.2 percent over four years, the largest increase among 57 cities participating in the Talent Dividend, a national project to increase college-attainment rates.
The Northeast Ohio Council on Higher Education, which coordinated Akron's efforts, accepted the award Wednesday in Washington, D.C. The council advocates for higher education and develops partnerships across the business and higher-education communities.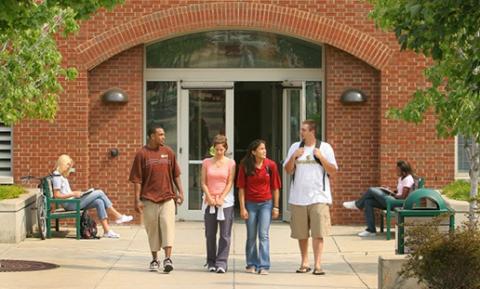 Through the council, Akron officials worked with their counterparts in Cleveland, Youngstown and Canton to address issues regionally, rather than city by city. The four cities agreed to split the $1 million prize – which must be used to further college completion efforts – across all districts in northeast Ohio.  
Shawn Brown, vice president of the Northeast Ohio council, said the group saw increasing the number of adults with post-secondary degrees as "the single most important component of northeast Ohio's effort to revitalize its economy and re-energize the region."
That link between college attainment and the economic health of a community is often overlooked, said William Moses, managing director of The Kresge Foundation's Education Program. "It is extremely difficult – if not impossible – to improve a city's economic prospects without also improving the educational attainment rate of its population," he said.  "Congratulations to the City of Akron and the Northeast Ohio Council on Higher Education. Iam hopeful that the success we have seen in Akron and other cities will serve as an inspiration to others."
Kresge, which funded the prize, works to expand opportunities in America's cities. Its Education Program promotes postsecondary access and success for low-income, first-generation and underrepresented students.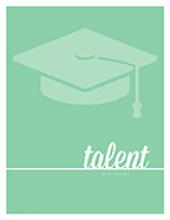 The Talent Dividend prize was premised on data that shows 58 percent of a city's success, as measured by per capita income, is tied to the percentage of adults with college degrees. Similarly, a 1 percentage point increase in degree holders among an adult population has been associated with an $856 increase in annual per capita income.
Akron, the winning city
Overall, the number of students attaining associate degrees in the Akron region increased 25 percent, from 1,147 to 1,434, while the number earning bachelor's or advanced degrees rose 20 percent, from 9,346 to 11,218, based on graduation data from the 2009-10 through 2012-13 academic years.
The Northeast Ohio group used a number of strategies, including:
Focusing on collecting and analyzing education data for all students in the region.
Developing partnerships between local community colleges and public and private four-year institutions.
Partnering beyond two- and four-year degrees to boost attainment.
"Akron's achievements should stand as an example of what can be accomplished when you focus on regional collaboration and partnership development" said Noël Harmon, National Director of the Talent Dividend, which is a joint initiative of CEOs for Cities and Living Cities, and funded primarily by The Kresge Foundation and Lumina Foundation.
Six cities make big gains
A number of other cities were also recognized for efforts to increase degree attainment:
Portland, Ore., achieved the second-highest increase in the number of citizens with postsecondary degrees,17.6 percent.
The Center for Houston's Future was cited for strong leadership of its local Talent Dividend effort.
Buffalo-Syracuse, N.Y., was recognized for strong cross-sector and regional collaboration.
Louisville, Ky., created citywide initiatives with business involvement, such as Degrees at Work, designed to help 15,000 working adults complete bachelor's degrees by 2020.
Los Angeles-Long Beach-Santa Ana, Calif., increased the share of Latino, African American and multiracial graduates (associates degrees) from 38 percent of all graduates in 2009-10 to 49 percent in 2012-13.
Orlando-Kissimmee, Fla., increased its share of Latino, African American and multiracial graduates (bachelor's degrees) from 22 percent of all graduates in 2009-10 to 28 percent in 2012-13.
Learn more about the Northeast Ohio Council on Higher Education's Talent Dividend effort.