Advocacy groups work to boost efficiency standards for appliances, cutting energy bills and greenhouse gases
Improved performance in big-screen TVs will save $1 billion a year in just one year.
TROY, Mich. – Steve Nadel typically starts his morning by heading for the kitchen of his two-story house in Takoma Park, Md., to fix breakfast. As he swings open the refrigerator door, he thinks less about the calories he will consume that day – and more about the energy.
"My current refrigerator uses 75 percent less energy than the average 1973 refrigerator," said Nadel, executive director of the American Council for an Energy-Efficient Economy in Washington. "I'm waiting for new efficiency standards to come out so I can upgrade to a model that will save an additional 25 percent."
He may not have to wait too long. Last year, the council and other advocates negotiated an agreement with manufacturers to raise energy-efficiency standards and improve tax-credit policies for home appliances. Once the joint proposal for these new and amended national standards is adopted – either through administrative action by the U.S. Department of Energy or legislative action by Congress – it will make the next generation of major home appliances the thriftiest ever for energy and water usage.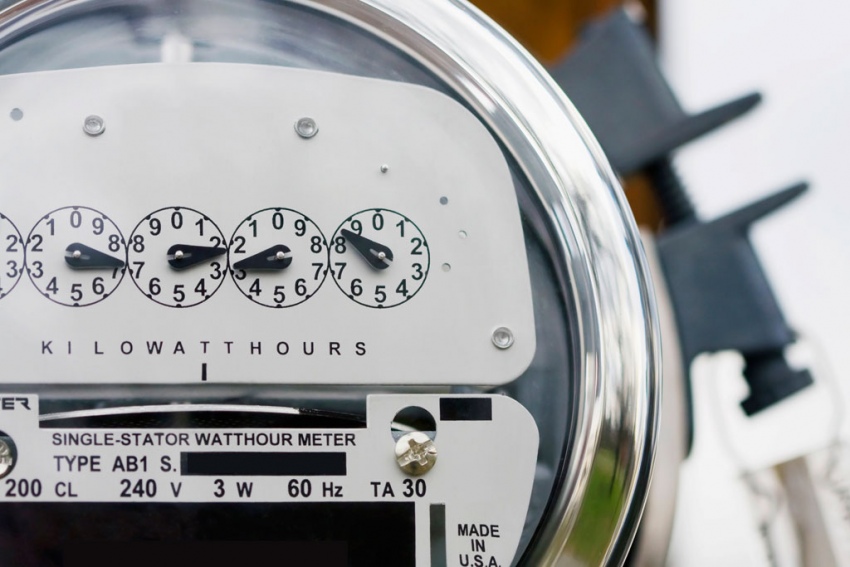 "The resulting energy and water savings will cut bills for consumers by billions of dollars and reduce global-warming emissions for decades to come," Nadel said. The American Council for an Energy-Efficient Economy, which receives funding from The Kresge Foundation, has worked for 30 years to improve energy efficiency in the U.S.
Outfitted with appliances that meet the proposed new standards, Nadel's organziation estimates, the average American household would see a 6 percent reduction in its total electric bill. The projection and the proposed new standards cover appliances such as refrigerators, freezers, washing machines and dryers, dishwashers and room air conditioners.
Based on Department of Energy analysis, over the next 30 years the recommended improvements in energy efficiency and tax credits would reduce the amount of carbon dioxide released into the atmosphere by 550 million metric tons. That's the equivalent of taking 100 million of today's cars off the road for one year. The improvements also would save 5 trillion gallons of water over three decades – enough to meet the current water needs of every customer in the city of Los Angeles for 25 years.
"Energy efficiency is the fastest, cheapest and cleanest way to reduce global-warming pollution, because 40 percent of all carbon dioxide emissions come from power plants," said Noah Horowitz, senior scientist at the Natural Resources Defense Council, another organization that receives Kresge funding. The council's Center for Energy Efficiency Standards supports a wide range of energy-efficiency initiatives targeting appliances, electronics, lighting, building codes, data centers and product labeling.
"We recently had a huge win in California, where the state's energy commission adopted the world's most stringent energy-efficiency standards for big-screen TVs," Horowitz said. "Once the standards take effect and the entire stock changes over, Californians will save $1 billion annually in electricity and eliminate the need for one 500-megawatt power plant."
The center also is spearheading efforts to encourage electronics manufacturers to improve the efficiency of cable and satellite set-top boxes and video game consoles.
The public-interest law firm Earthjustice is another key player in the energy-efficiency arena for appliances, equipment and federal buildings. "We want to make sure the Department of Energy's energy-efficiency standards for appliances and commercial equipment are as strong as possible, and that energy-guide labels are available on consumer products," said Timothy Ballo, an associate attorney with the firm. To close the loopholes on imports, Earthjustice is urging U.S. Customs and Border Protection to enforce U.S. standards and labeling requirements on goods produced by foreign manufacturers.
"There's no silver bullet for global warming, but energy efficiency is an important piece of the pie," Ballo said. "Lots of the measures we advocate are cost effective and pay for themselves. In fact, this is the easy stuff, so we have to get it right."
Kresge's Environment Program, which supports the work done by Earthjustice, is dedicated to reducing the threat that climate change poses to human and environmental communities, said Jessica E. Boehland, program officer. "These three grantees are working, with our support, to ensure that the Department of Energy and product manufacturers do their part to improve energy efficiency and lower our nation's energy usage."