Advancing Safe and Healthy Homes Initiative aims to eliminate hazards in hundreds of homes
Kresge's multi-million dollar effort supports nonprofits working on root causes of poor housing
The Kresge Foundation is investing $3.8 million on a comprehensive effort to eliminate environmental and safety hazards and address the underlying causes of dangerous or unhealthy homes. The effort builds on a 2009 healthy housing initiative to reduce childhood lead poisoning in low-income housing.
Nonprofit organizations in California, Nebraska, New Jersey and North Carolina will use funding from the Advancing Safe and Healthy Homes Initiative to address environmental and housing challenges such as asthma-triggering allergens, fire hazards, substandard insulation and weatherization, structural problems like broken steps and railings, and neighborhood nuisances such as abandoned buildings.
David Fukuzawa, who leads Kresge's Health Program, says the initiative aims to:
Build the capacity of organizations at the federal, state and local levels to reduce or eliminate preventable illnesses, injuries and hospitalizations resulting from environmental and safety hazards in the home.
Engage and empower residents in neighborhoods disproportionately affected by substandard housing.
Enhance healthy-homes practice and policy as an effective public-health intervention.
Improve systems and policies related to housing safety and standards.
Advance philanthropic investment in the healthy-homes field.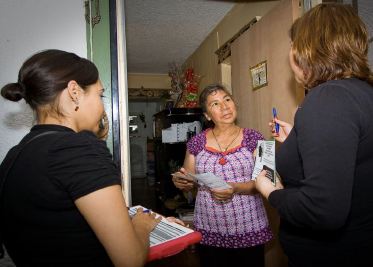 Five nonprofits – Alameda County Community Development Agency, Oakland, Calif.; St. John's Well Child & Family Center, Inc., Los Angeles; Greensboro Housing Coalition, Inc., Greensboro, N.C.; and Omaha Community Foundation, Omaha, Neb. – were awarded three-year, $750,000 grants earlier this year. In New Jersey, the city of Newark was awarded a one-year, $50,000 planning grant.
Kresge's Health Program promotes the health and well-being of low-income and vulnerable populations by improving the environmental and social conditions affecting their communities and by improving access to high-quality health care.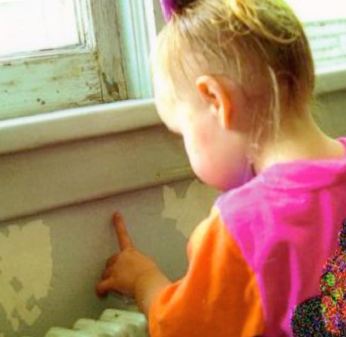 Fukuzawa says Centers for Disease Control and Prevention studies show that people in the United States spendmore than 90 percent of their time indoors; that includes upward of 50 percent of each day inside their homes. Poor housing conditions are linked to a number of negative health outcomes, including asthma, lead poisoning, respiratory illness, mental health problems and injuries, Fukuzawa notes.
What distinguishes the Advancing Safe and Healthy Homes Initiative from other efforts is its focus on government policies, building codes and laws to protect renters and ensure that their homes are healthy and safe, says Tamra Fountaine, Kresge Health Program associate. Each organization funded through the initiative will remediate problems in at least 20 homes and engage in a variety of outreach and advocacy activities designed to promote long-term systematic change.
For example, one organization will support the city attorney's efforts to prosecute landlords responsible for slum housing conditions; another will produce a model local ordinance addressing healthy homes.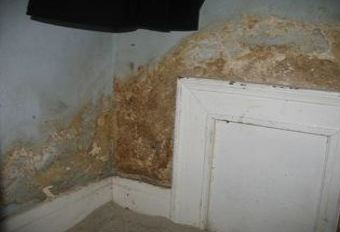 It's not enough to improve conditions for families living in the home you can actually make healthy, says Fukuzawa. "It's wonderful for those individuals, but to have real impact you have to intervene at deeper levels.
"There's a gap in the public's understanding of how unhealthy homes affect communities and affect society. Asthma hospitalizations are by themselves expensive and they take adults away from jobs and children out of school. Children are hospitalized because of lead poisoning and face lasting consequences from severely elevated blood lead levels. Injuries from falls are costly," Fukuzawa says. "These preventable incidents affect the well-being and quality of life of those directly involved; they also contribute to the costs that are spread across the health care system."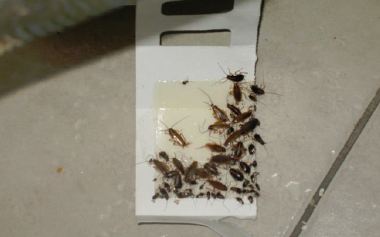 Kresge's Advancing Safe and Healthy Homes Initiative is part of a broader commitment to support the development of new methods for expanding healthy-homes models throughout the country.
Kresge's Health Program also funds an independent national program office to administer the initiative and provides technical support and data collection.
Kresge also was instrumental in organizing the Health and Housing Funders' Forum, a collaboration of 11 funders and foundation affinity groups to facilitate sharing of information about health impact assessments and healthy-housing funding investments.
The foundation previously invested $4 million in its Getting the Lead Out: Keeping Kids and Communities Safe Initiative in Detroit, Newark and Alameda County, Calif.
Kresge's Detroit Program is funding an effort parallel to the Advancing Safe and Healthy Homes Initiative.CLEARCorps/Detroit, a project of the Southeastern Michigan Health Association, will similarly remediate hazards in 120 homes. It also will identify and implement activities to integrate healthy-homes standards into community regulations and housing improvement efforts.
A look at the Advancing Safe and Healthy Homes Initiative participants and their work
Alameda County Community Development Agency
The agency uses a multidisciplinary approach to improve health by eliminating lead contamination. Several years ago, it founded the Alameda County Healthy Homes Alliance, a group of 18 organizations involved in housing, public and environmental health, weatherization, energy conservation and green-jobs training, community and environmental justice organizations, and the public sector.
That alliance will correct problems in 120 housing units – including 50 occupied by children with asthma and 45 where children are exposed to lead. The alliance also plans to produce a model local ordinance and develop resources for healthy-housing advocates.

St. John's Well Child & Family Center, Inc.
St. John's says a significant percentage of respondents in a survey of tenants in South Los Angeles reported problems including pests, lack of running water and serious disrepair of their homes. Nearly half had suffered chronic allergy symptoms, 25 percent suffered from asthma, 15 percent reported family members had suffered lead toxicity and 16 percent had fallen in their buildings.
The center will train 25 new "community health promoters" each year for three years to collect data and promote home hazard remediation practices. It also will focus on multifamily rental buildings, especially those occupied by children with severe asthma, knocking on doors of all units to determine tenant needs and assess whether they require hazard control. In addition, the center will engage more community clinics in conducting healthy homes work and support efforts by the Los Angeles City Attorney's Office to prosecute landlords responsible for slum housing conditions.

Greensboro Housing Coalition, Inc.
The coalition and its partners will bring together code-enforcement inspectors, public health officials, landlords, city housing planners, public housing staff, builders, neighborhood leaders and legal-aid attorneys to address the need for decent and affordable housing for low- and moderate-income people and those with special needs.
It also will provide green-jobs training for staff members working on healthy homes; communicate to families about lead, mold, pests and safety risks; advocate for health providers to incorporate healthy-home issues into their medical treatment protocols; and partner with Legal Aid of North Carolina to enforce laws relating to housing conditions. The coalition will offer assistance to landlords to reduce vacancies through housing maintenance and tenant services, and inspect properties and award "Green and Healthy" certificates.

Omaha Community Foundation
The foundation will use its grant to support the Omaha Healthy Kids Alliance, which has promoted lead-safe and healthy homes since 2006. The foundation reports that more than 200 children are poisoned in Omaha each year as a result of interior lead-based paint.In addition, Nebraska is also the No. 1 state in the nation for carbon monoxide deaths.
The alliance's projects include training a coordinator in several healthy-homes areas to oversee all construction activities and to cross-train project partners, staff members, visiting nurses and community health workers. The alliance also will support policies to sustain healthy-housing programming in Omaha, including amending the nuisance ordinance; requiring proof of renovation, repair and painting certification for building permits pulled; supporting Nebraska's lead screening bill and smoke-free housing; and creating a local healthy-home standard.

City of Newark
The city's Department of Child and Family Well-Being, in coordination with the Living Cities Integration Initiative, will develop an inventory of Newark healthy-homes ordinances, propose and draft new ordinances to fill gaps in existing policies, and produce a book containing public health and environmental laws and regulations applicable to Newark. An advocacy committee will be created to educate tenants, landlords and real estate professionals about home hazards and healthy-homes programs.