65 greater Detroit arts and cultural organizations get Kresge grants
Two-year grants totaling more than $4.1 million help fund day-to-day expenses.
Sixty-five arts and cultural organizations in the Detroit metropolitan area will receive two-year grants to help support their operations.
The grants totaling more than $4.1 million were made by Kresge's Detroit Program.
A little more than half the funding will support the activities of 52 small- and medium-sized arts and cultural organizations. The balance will support 13 larger institutions. More than half of the organizations supported are based in the city of Detroit. The others are located throughout Wayne, Oakland and Macomb counties.
The new grants bring to roughly $19.4 million the total Kresge has invested to support arts organizations through its Detroit Arts Support initiative since 2007.  
"These grants reaffirm our commitment to the vital work of our arts and cultural institutions of all sizes," says Rip Rapson, Kresge's president and CEO.  "These organizations, day in and day out, are essential to the vitality of metro Detroit now just as they were seven years ago when we began this effort."
Kresge works to expand opportunity in America's cities. Its Detroit Program focuses on the foundation's hometown, using a comprehensive framework to promote long-term economic opportunity.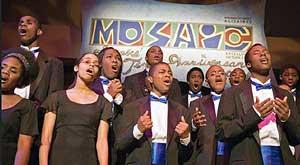 The 2014 grants provide as much $100,000 over two years to medium-size organizations such as the Arab American National Museum, Mosaic Youth Theatre of Detroit and public radio station  WRCJ 90.9 FM, and up to $25,000 over two years to small organizations such as the Heritage Works and the Scarab Club.
Grants to large institutions such as the Charles H. Wright Museum of African American History, the The Henry Ford and Detroit Symphony Orchestra provide as much as $200,000 over two years.
Kresge is committed to supporting and promoting arts and cultural organizations, arts-infrastructure groups and artists through its Detroit Program.
"We work to strengthen the economic, social and cultural fabric of greater Detroit," says Laura Trudeau, managing director for that program. "You can't strengthen that fabric without paying particular attention to arts and culture."
In addition to the grants for arts organizations, the Detroit Program also funds activities such as arts-management education, capacity-building programs, support for individual artists through an artist fellows initiative and an annual Eminent Artist award, and by connecting arts and cultural activities to neighborhood revitalization strategies.
The arts support recipients are:
Small organizations (receiving up to $25,000 over two years)
All the World's a Stage
Detroit Children's Choir
Heritage Works
Huron Valley Council for the Arts
Marygrove College's Institute for Arts Infused Education, Institute of Music and Dance, and OnStage! programs
Motor City Brass Band
Oakland University Art Gallery
PuppetART
Rackham Symphony Choir
Scarab Club
Signal-Return
 Southwest Detroit Business Association for the Center of Music & Performing Arts – Southwest (COMPÁS)
VSA Michigan
Wayne State University for Art Galleries
Wayne State University for the Freer House
Medium-sized organizations (receiving up to $100,000 over two years)
Arab American National Museum
Arts & Scraps
Arts League of Michigan (The Carr Center)
Birmingham Bloomfield Art Center
Chamber Music Society of Detroit
College for Creative Studies for Center Galleries, Community Arts Partnerships, and Precollege & Continuing Studies
Detroit Artists Market
Detroit Chamber Winds & Strings
Detroit Educational Television Foundation for WRCJ 90.9 FM
Detroit Public Library Friends Foundation
Detroit Repertory Theatre
Eisenhower Dance
FAR Conservatory of Therapeutic and Performing Arts
Great Lakes Chamber Music Festival
Heidelberg Project
Holocaust Memorial Center
InsideOut Literary Arts Project
Jewish Ensemble Theatre
Living Arts
Macomb Community College for the Macomb Center for the Performing Arts and the Lorenzo Cultural Center 
Matrix Theatre Company
MOCAD
Mosaic Youth Theatre of Detroit
Motown Historical Museum
MSU Community Music School – Detroit
Oakland University for Meadow Brook Hall
Pewabic Society, Inc.
Stagecrafters
Teen HYPE
The Art Center (Anton Art Center)
Theatre Ensemble (Meadow Brook Theatre)
Tipping Point Theatre 
Troy Historical Society
Wayne State University for Hilberry Theatre
Wayne State University for WSU Press
Wayne State University for WDET 101.9 FM
YMCA of Metropolitan Detroit for Y-Arts
Large organizations (receiving up to $200,000 over two years)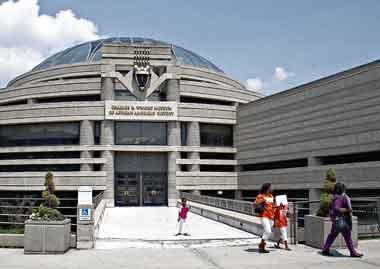 Charles H. Wright Museum of African American History
Cranbrook Educational Community for the Cranbrook Art Museum, Cranbrook Institute of Science, and Cranbrook Center for Collections and Research
Detroit Educational Television Foundation for Detroit Public Television
Detroit Institute of Arts
Detroit Historical Society
Detroit Jazz Festival
Detroit Symphony Orchestra
Detroit Zoological Society
Michigan Opera Theatre
Michigan Science Center
Music Hall Center for the Performing Arts
The Sphinx Organization
The Henry Ford