50-plus cities across U.S. work to boost college degrees, realize economic benefit and perhaps win $1M prize
Quest for 'Talent Dividend Prize' leads to efforts to help adults give college another try, partner with business leaders
Greater Philadelphia is home to more than 100 higher education institutions. But, in 2004, data showed Philadelphians were as likely to have dropped out of college as they were to have graduated.
Alarmed, a trio of researchers founded Graduate! Philadelphia. The organization is dedicated to increasing the number of adults with college degrees in the Philadelphia metropolitan area.
The organization has helped more than 2,000 adult students complete degrees since 2008, and now it leads Philadelphia's bid for the $1 million Talent Dividend Prize, a competition that aims to increase college attainment in U.S. cities by 1 percent over three years.
A joint effort of the urban revitalization group CEOs for Cities, The Kresge Foundation and Lumina Foundation for Education, the Talent Dividend Prize seeks to harness human capital for the benefit of individuals and the communities they live in.
CEOs for Cities research shows that having residents with postsecondary degrees raises per-capita income for everyone in a city. That's the "talent dividend" the 57 cities competing for the prize are eager to realize.
The metropolitan area that increases number of college graduates the most between 2011 and 2014 will win $1 million to use in a national promotional campaign. That campaign will underscore the city's commitment to developing a 21st century workforce.
"The Talent Dividend Prize gives a short-term goal to a long-term issue," says Noel Harmon, national director of the Talent Dividend and chief program officer at CEOs for Cities. "One of the underlying principles with CEOs for Cities is that a small win can create great gains. We think having a three-year competition is the catalyst a lot of cities need."
The prize money – provided by Kresge – would buy about five baccalaureate degrees at a selective private four-year college. But, according to CEOs for Cities, the potential payoff of boosting the number of postsecondary degrees in the top 51 metropolitan areas just 1 percent would be a $143 billion increase in national earnings
"The competition is what drives people" says Bill Moses, who directs Kresge's Education Program. "They get excited in ways they wouldn't otherwise. It gets the creative juices flowing. I know the money will be well spent. Even if you 'lose,' your community is going to win if there are more college graduates."
Kresge also offered $10,000 matching grants to help support cities with outreach and other activities related to the challenge.
Kresge's Education Program aims to increase the number of U.S. college graduates to drive economic prosperity and help low-income and underserved people change the trajectory of their lives.
To compete for the Talent Dividend Prize, cities had to assemble a cross-sector team broader than the organizations that might ordinarily work on education issues.
"This idea is to achieve collective impact," Harmon says. "The more folks you have around the table, the more likely you are pooling your resources and finding more creative ways to make progress and engage the community."
Paving the way
Graduate! Philadelphia focuses on "comebackers" – people who started college, left without earning a degree and are ready to return.
The organization works with colleges, universities, and business and workforce development agencies to remove hurdles. And it prepares returning studentsfor everything from applying for financial aid to getting credit for work experience and carving out a quiet study space at home.
In some cases, there are unpaid student loans from previous college enrollment. Graduate! Philadelphia works with colleges to create a path that restores students' financial aid eligibility six months after they begin the process of working out new payment plans for old loans.
From there, the program's advisers help students move quickly into the academic stream – getting aid, getting enrolled and getting degrees. The sooner they succeed, the sooner they can pay off loans.
"That has really shifted how some of our colleges treat people," says Sheffer.
City of Philadelphia employee Yvonne Garner is one beneficiary.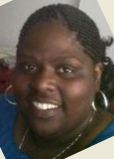 Garner dropped out of college more than 20 years ago. A Graduate! Philadelphia adviser helped her identify and apply for private scholarships. Her high grade-point average at the Community College of Philadelphia then made her eligible for a 25 percent tuition discount at Chestnut Hill College, where she's pursuing a bachelor's degree in human services. She hopes to next pursue a master's degree.
"One of the things that Kresge really championed is they wanted folks to think about re-engaging adult learners who have some college, but no degree," says Harmon. "There are some cities where that is the thrust of the work, and most of the cities at least have that as a component."
Business sense
In western Michigan, Grand Rapids' bid for the Talent Dividend Prize is a project called Talent 2025. It takes its cues from a leadership council of 70 business and higher education presidents and CEOs, including the president of Western Michigan University and top executives from major employers like Meijer Inc., a large regional food and retail company, and Herman Miller Inc., a major office furniture maker. When they speak, people listen.
"It's a beautiful thing," says Kevin Stotts, president of Talent 2025. "CEOs are action-oriented; they're driven by metrics and they really understand complexity."
The region is already experiencing a shortage of skilled workers; Talent 2025 aims to make west Michigan attractive to employers by building a diverse pool of skilled labor.
That means encouraging not just four-year degrees, but also associate-level degrees and technical and professional certificates.
In some cases it means giving credit where it's due – building reverse transfer agreements that would transfer university credits to Grand Rapids Community College. A simple re-alignment can turn an unfinished bachelor's degree into a completed associate's degree or a certificate.
"I'm going to look at a resume far differently if they have at least an associate's degree than I would if they have some college but no degree," Stotts says. "I think a lot of employers find that essential."
CEOs for Cities holds its 2013 National Talent Dividend Meeting in Philadelphia April 8-9. U.S. Secretary of Education Arne Duncan and Philadelphia Mayor Michael Nutter are among the speakers.